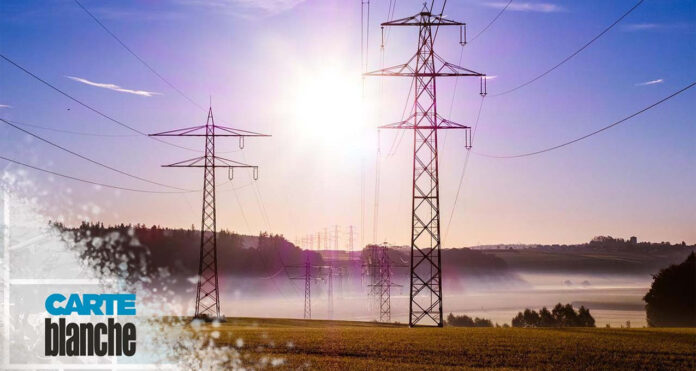 For weeks, South Africa suffered crippling levels of power cuts throughout the country. In some areas, there would be no electricity for up to ten hours in a single day. But as Eskom ramped up the dreaded load shedding schedules, Cape Town kept its lights on for longer.
When the rest of the country is on Stage 4, Cape Town's on Stage 2; and when the country's on Stage 2, sometimes Cape Town doesn't have loadshedding at all! Why is this, asks Carte Blanche.
The secret, is the Steenbras Dam hydro station. The power plant acts like a massive battery that is charged up to be used when the power at peak periods , providing 180MW more power into the city's grid. A lifeline, for the Mother City.
Now as President Ramaphosa makes bold promises to resolve the country's power crisis, the City is rapidly moving forward to add even more capacity to the grid. (Producer: Liz Fish | Presenter: Masa Kekana)
You can watch Carte Blanche on Sunday 31 July in South Africa on DStv Now or stream it overseas in most countries from 02 August if you're abroad.
Also on Carte Blanche this Sunday  31 July
In Xhora, a village in the Eastern Cape, a 21-year-old, heavily pregnant woman repeatedly calls for an ambulance. Three hours later, there's still no response and she has no other means to get herself to a hospital almost 90 minutes away. But in these isolated communities, she is not alone. Residents say Emergency Medical Services (EMS) have become almost mythical in these parts and, for those lucky enough to get an ambulance, the vehicles are often ill-equipped to assist patients. EMS medics have also had enough and, in April, embarked on an illegal strike to get government's attention. They say they're struggling to get to their patients and, when they do, the vehicles often don't have basic supplies like oxygen or even a stretcher. Carte Blanche investigates. (Producer: Sinethemba Nogude | Presenter: Macfarlane Moleli)
Watch the show overseas | Watch in SA on DStv Now
He was convicted of child rape, sexual assault, fraud, exposing children to pornography, and accessing child pornography. A lengthy rap sheet of horrors that landed him in a maximum security prison. But known paedophile Dawie de Villiers has re-emerged, supposedly heading up a major international publishing business under a new pseudonym – and he's doing it from inside prison. Carte Blanche investigates how a paedophile, convicted for selling pictures of children on the dark web, now has unlimited and unmonitored access to the very thing that landed him in prison: the internet. (Producer: Jana Marx | Presenter: Claire Mawisa)
Watch the show overseas | Watch in SA on DStv Now
In the Cape Flats in the Western Cape, school children are often forced to run for cover during indiscriminate gun battles between rival gangs. But it's not just gang wars causing concern. More recently, some taverns in Gauteng have come under siege as gunmen carelessly spray bullets at unsuspecting partygoers. Mass shootings are a growing problem throughout the country and, as our team discovers, illegal guns are at the centre of this crisis. This Sunday, Carte Blanche hits the streets in some of Cape Town's most dangerous neighbourhoods. (Producer: Nicky Troll | Presenter: Macfarlane Moleli)
Watch the show overseas | Watch in SA on DStv Now
If you're in SA – you can watch Carte Blanche on DStv Now.
If you're overseas – you can watch #CarteBlanche from Tuesdays, and thousands of other popular local South African shows & movies by subscribing to Showmax International now. You can try it FREE for 14 days. 
Carte Blanche is on M-Net & M-Net HD [101], 31 July 2022  at 19:00 & again on M-Net Plus 1 [901] at 20:00
***
Please note: Carte Blanche is only available to international Showmax subscribers in Andorra, Australia, Austria, Belgium, Denmark, Finland, France, Germany, Greece, Iceland, Indonesia, Ireland, Italy, Liechtenstein, Luxembourg, Malta, Monaco, Netherlands, New Zealand, Norway, Portugal, San Marino, Spain, Sweden, Switzerland, United Kingdom. Not all titles are available in all territories. Showmax brings you the best South African series and movies, from the classics to the latest releases, from complete box sets to kids' favourites.