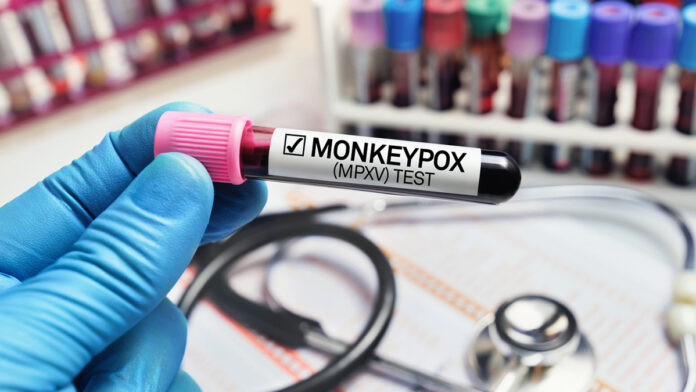 South Africa has detected its fourth case of monkeypox through laboratory testing in a 28-year-old male from the Western Cape.
According to the Department of Health, the patient has a travel history to Spain and returned to South Africa in the second week of August 2022.
"A polymerase chain reaction (PCR) test was performed in a private pathology laboratory and the samples were submitted to the National Institute for Communicable Diseases (NICD) for sequencing analysis," the department explained on Monday.
Meanwhile, the department said the public health response measures to prevent the spread of the infection, including contact tracing have since been instituted.
The fourth case follows three unlinked laboratory-confirmed monkeypox cases that were reported from Gauteng, Western Cape and Limpopo provinces, respectively.
These cases were reported in males aged 30, 32 and 42 who have since completed self-isolation and monitoring period without reporting further symptoms and health complications.
The department said Minister Joe Phaahla will provide more details on Friday on the government's response to monkeypox.
According to the latest World Health Organisation's latest epidemiological update, from 1 January to 7 August 2022, 27 814 laboratory-confirmed cases of monkeypox and 11 deaths have been reported to WHO from 89 countries in all six WHO regions.
For the first time, monkeypox deaths have been reported in countries outside of Africa and that is two in Spain, one in Brazil and one in India.
In the past few days, the WHO said 10 countries reported their first case. These include Montenegro, Uruguay, Liberia, Sudan, Bolivia, Cyprus, Guadeloupe, Guatemala, Lithuania and Saint Martin.
"The clinical presentation of monkeypox cases associated with this outbreak has been atypical, as many cases in newly-affected areas are not presenting with the classically described clinical picture for monkeypox, that is, fever, swollen lymph nodes, followed by a centrifugal rash," said the WHO.
The virus is transmitted through person-to-person close, direct contact with an infected person or contaminated materials such as bed linen, clothes and other household items.
It is also noted that the disease is rarely fatal. Cases can resolve within two to four weeks, while isolation of cases is recommended to limit the spread of infection.
The virus is said to be not highly transmissible, unlike influenza or the SARS-CoV-2. – SAnews.gov.za