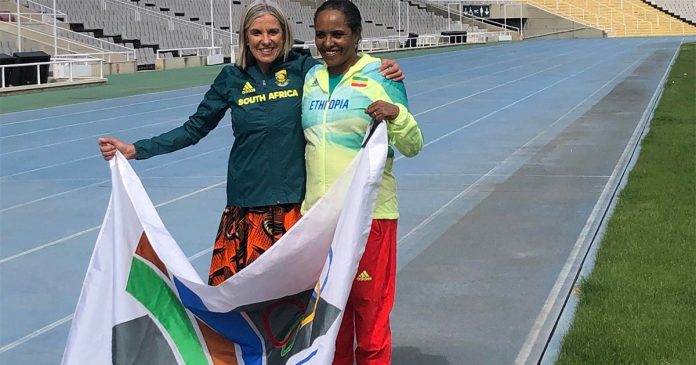 Thirty years after their epic 10,000m Olympic final, and the highly symbolic victory lap, South Africa's Elana Meyer and Ethiopia's Derartu Tulu met again in Barcelona.
After a private visit to the Olympic Museum and a press conference, the two athletes returned to the stadium which was the theatre of their triumph, taking photos on the original 1992 podium.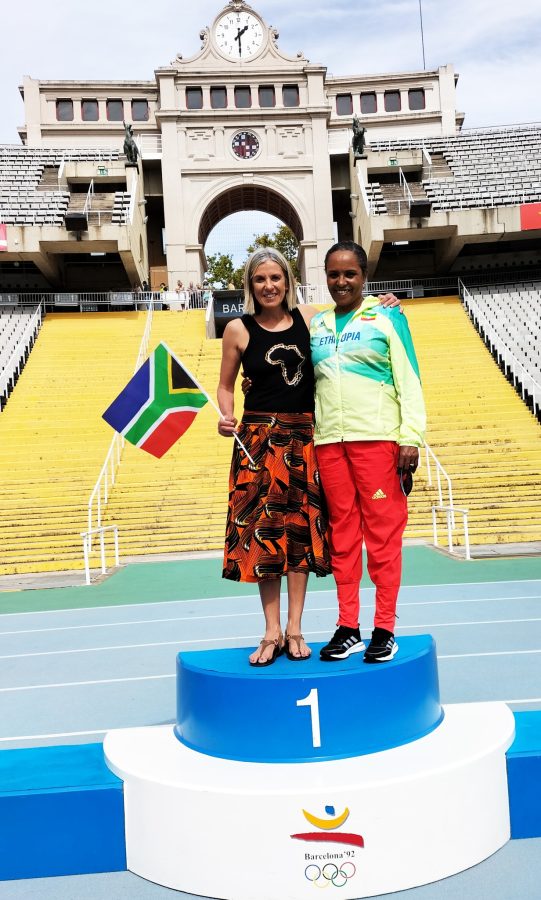 For Tulu, it was the first time back in Barcelona, so it was especially emotional, and her excitement when returning to the Olympic Stadium was palpable, with a little cry of joy as she embraced Meyer and they made their entrance together.
"Being the first female black African athlete to win a gold medal was very important, and the most important aspect after the race was friendship. In Ethiopia, every time people mention the Barcelona 1992 final, they also mention Elana – it was a symbol of unity," said Tulu.
"The embrace after the race and the victory lap together was a spontaneous gesture. I was always taught to persevere in life and came to give my best effort. That time I did not win, I was beaten by the better athlete on that day, but for me being able to participate and win a medal was already a great achievement," said Meyer.
"Now looking back I realize the race was not 25 laps – it was the 26th lap that really had an impact," she added.
Tulu and Meyer are still very much involved in athletics. Tulu is the President of the Ethiopian Athletics Federation, which enjoyed exceptional results this year at both the Indoor and Outdoor World Championships. Meyer is an ambassador for the Cape Town Marathon – now a candidate to become the seventh World Marathon Major – and has founded her own endurance academy, Endurocad.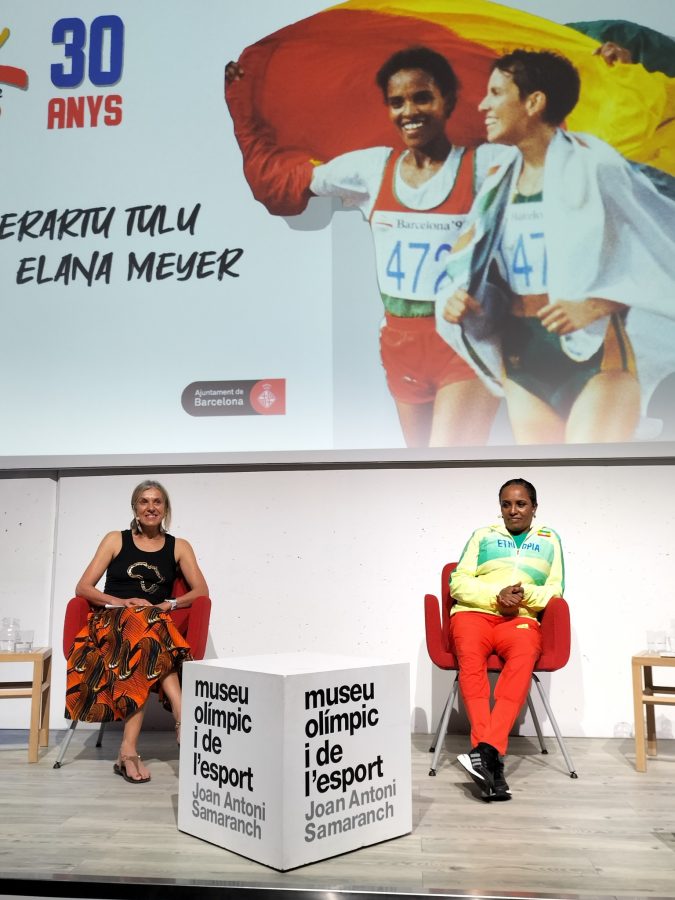 Meyer presented the Director of the Olympic Museum, Francesc Terrón, with the very same neutral flag with which she ran the "lap of honour" with Tulu.
Both athletes signed the flag, and Meyer wrote on it: "The symbol of the power of the values of the Olympics! Friendships, Peace, Perseverance"
WATCH Meyer and Tulu in the historic race 30 years ago in Barcelona
"It wasn't the 25 laps of the race that mattered, but it was the 26th which made an impact."

Derartu Tulu and @ElanaMeyer were reunited on Tuesday, 30 years after their iconic celebration at the Barcelona 1992 Olympics.

Read more 👇@WorldAthletics | @TeamSA2024 pic.twitter.com/KTvljOwmZS

— The Olympic Games (@Olympics) September 27, 2022
Source: TeamSA
South Africa's Elana Meyer and Ethiopia's Derartu Tulu met in Barcelona 30 years after their 10,000m final at the 1992 Olympics. After a private visit of the Olympic Museum and a press conference, the 2 athletes returned to the stadium which was theatre of their triumph#reunion pic.twitter.com/uHnQa5mti6

— Team South Africa (@TeamSA2024) September 28, 2022