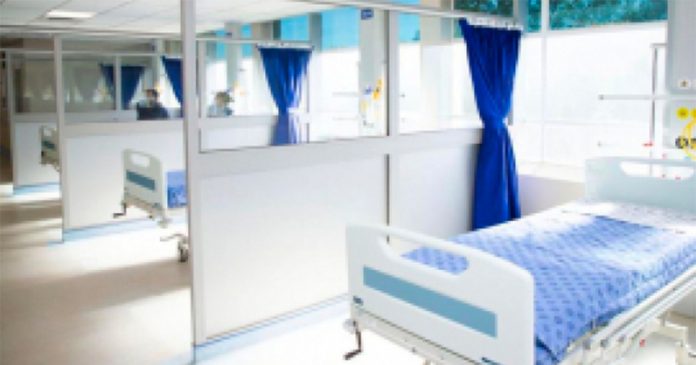 It's incredible it's taken this long, but finally Health Minister Dr Joe Phaahla announced today (Friday) that 37 hospitals across South Africa will be exempted from the load shedding schedule. (See full list at bottom of page.)
The announcement follows meetings to devise a plan to shield public health facilities from the devastating power outages that are impacting businesses and residents.
"The impact of load shedding on the provision of healthcare services cannot be underestimated or overemphasised," said Phaahla.
While most public health facilities have backup power supply systems, including generators and uninterrupted power supply (UPS), he said they were not designed to reserve electricity for an extended period.
Most provinces are running out of budget for diesel, and generators are old and cannot power the entire facility.
"Generators have been proven not to adequately meet the increasing demands during load shedding in health facilities, hence some hospitals are left without a choice, but forced to switch off some critical areas, which now compromise patient care," said Phaahla.
In some provinces, like Limpopo, hospitals have resorted to putting elective surgeries on hold until further notice.
The outages are reducing the lifespan of some of the critical medical machinery and equipment and the efficacy of some medications and vaccines, which need to be stored at specific temperatures.
"Equipment is at risk in our ICUs and those are some of the very sensitive equipment, which has to be protected. Because if there can be any power interruption with a ventilator, you're almost certain that the patient is going to die."
Stage 4 and New Eskom Board
Today Public Enterprises Minister Pravin Gordhan said it's likely that Stage 4 rolling blackouts will continue into next week.
"Part of the reason that we are at level four is firstly, unplanned outages are still sitting at around 5000 MW and planned outages also around 15000 MW and those need to be rapidly reduced in order that more megawatts are available and the expectation is that many units will be returning over the next 72hrs to service and if it all goes well, there'll be more megawatts available in the system," he told a media briefing whilst announcing Eskom's newly appointed board members.
The new Eskom board was approved yesterday morning, and will assume its role tomorrow (Saturday).
Members include: Mpho Makwana (chairperson), Dr Busisiwe Vilakazi, Leslie Mkhabela, Fatima Ghani, Ayanda Mafuleka, Tsakani Mthombeni, Claudelle Von Eck, Bheki Ntshalintshali, Clive le Roux and Rod Crompton.
Makwana is currently the Independent Non-Executive Chairman of JSE-listed Arcelor Mittal South Africa Limited as well as Lead Independent Director at Nedbank. He also serves as Chairman of the Advisory Board of the Investing in Africa Mining Indaba, Illovo SA, Gibela Rail. He is chairperson of SAFCOL SOC Limited and family-owned business Epitome Investments. He also is Non-Executive at Director BioTherm Energy, and served as Non-Executive Director of Eskom between 2002 and 2011.
Reacting to the announcement, DA Shadow Minister of Public Enterprises, Ghaleb Cachalia, said the new board is overshadowed by the deployment of an ANC cadre, Bheki Ntshalintshali, who – he claims – "brings no value to Eskom".
"Mr Bheki Ntshalintshali's appointment is nothing more than a cheap attempt to fulfil the ANC's cadre deployment quota in a state owned enterprise. Ntshalintshali has simply been given a soft landing after he was rejected by Cosatu delegates.
"For the rest of the Board, the jury is still out. Although an attempt was made to bring some individuals with a heavy engineering background, the government did not go far enough – and some are simply recycled executives with no engineering experience.
"Eskom's new Board has been appointed into a perfect storm and they need to provide immediate answers to what is essentially one the worst loadshedding episodes that the country has ever gone through. This requires engineering expertise of the highest order," said Cachalia.
On Wednesday Gordhan told the National Assembly: "There will eventually be no more load shedding once we have more megawatts connected to the system. It's not going to happen overnight. As we recover [from the impact of State Capture] and as we improve the performance of the plants, we will have more megawatts coming onto the system.
"To be frank with the South African public and as government has said repeatedly, we could still have load shedding for another 9 to 12 months. We want to limit it to stage two load shedding if at all possible and the Eskom management at a power station level needs to make sure that those plants are maintained properly, they run efficiently and they minimise the discomfort for citizens and for businesses as well."
The exempted health facilities include:
In Gauteng: Charlotte Maxeke Hospital, Hellen Joseph Hospital, Steve Biko Academic Hospital, George Mukhari Hospital, Pretoria West Hospital, Tshwane District Hospital, Mamelodi Hospital, Bronkhorstpruit Hospital, and Katlehong Hospital.
In KwaZulu-Natal: Harry Gwala Hospital (former Edendale), Greys Hospital, Ladysmith Hospital, Prince Mshiyeni Hospital, RK Khan Hospital, Inkosi Albert Luthuli Hospital, McCords Hospital, King Dinizulu Hospital, Mandela Children's Hospital, Mahatma Gandhi Hospital, Osindindisweni Hospital, St Aidans Hospital, Addington Hospital, Clairwood Hospital.
In Limpopo: Mankweng Hospital, Lebowakgomo Hospital, Dilokong Hospital, Maklenburg Hospital.
In the Eastern Cape: Frere Hospital, Elliot Hospital, Livingstone Hospital, Port Elizabeth Provincial Hospital, Uitenhage Hospital.
In the Free State: Pelenomi Academic Hospital.
In the Western Cape: Tygerberg Hospital, Groote Schuur Hospital, Red Cross Hospital.
Three names have been submitted in the Northern Cape and the department is waiting for a response from Eskom.
In Mpumalanga, the department is waiting for a response on Witbank and Rob Ferreira hospitals which are on the priority list.
Sources include Dept of Public Enterprises, DA and SAnews.gov.za