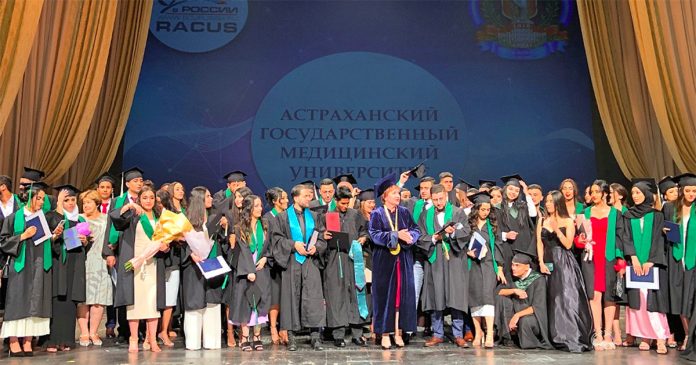 According to the DA, there are 229 "desperate" South African students studying in Russia who had until Monday 10 October 2022 to pay outstanding accommodation and tuition fees, or face the risk of being homeless in not just a foreign country, but a foreign country at war.
The DA says this comes after the Mpumalanga Department of Education cancelled the contract of Green Tutu trading as RACUS (which is a group of 20 Russian state universities offering degrees in medical, engineering and technical, economic and humanitarian specialties; taught in Russian, English or French).
Chantel King, DA Shadow Minister of Higher Education, said in a statement on Tuesday:
"It is outrageous that in September 2022, the ANC saw it fit to send ANC Youth League (ANCYL) members to Russia as observers to witness a series of referendums to legitimize the illegal invasion of Ukrainian territory. This while the ANC in Mpumalanga knew of the unpaid tuition and accommodation fees of the concerned students in Russia.

"The ANC in Mpumalanga and in extension the Mpumalanga Provincial legislature should account for the plight of these students.

"The Ministers for Higher Education and Basic Education, Blade Nzimande and Angie Motshekga, should urgently engage the Minister of International Relations and Cooperation, Naledi Pandor, and the Mpumalanga Education Department on this matter to avoid these evictions and de-registration from these institutions. Surely the plight of these students should supersede an illegal gathering to an ill-conceived referendum."
SAPeople has reached out to RACUS for comment.