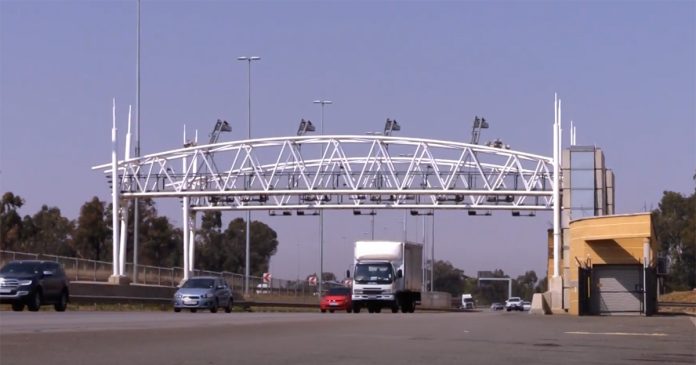 The ten-year struggle to get rid of e-tolls has reached a fairly satisfying end for several South Africans who fought tirelessly against a system which they believed was totally over-priced.
It was announced today – during the Medium Term Budget Policy Statement – that the state will take over the South African National Roads Agency's (SANRAL) e-toll debt of R23.736 billion.
"Although e-toll has not been officially scrapped, the fact that the state is taking over e-toll's debts for all practical purposes means the end of this system," said AfriForum, which had donated R100 000 to a court case to have e-toll declared illegal, which led to an initial interdict against the implementation of this system. After the Constitutional Court lifted the interdict, AfriForum and other organisations encouraged the public not to register for e-toll.
It seems the continued protest has put sufficient pressure on the system to put an end to e-toll.
Gauteng Premier Panyaza Lesufi tweeted: "We heard you people of Gauteng. As per the announcement by (Finance Minister Enoch Godongwana) we have agreed to the formulation of a new revenue enhancement model which excludes tolling. We are now ready to start a new life without Etolls in Gauteng.This was not an easy decision but necessary."
He added: "Now that the etolls are done, our next task is to tackle, harshly so, crime, corruption, lawlessness and vandalism in Gauteng. Watch this space."
The DA was less impressed with today's announcement, with Fred Nel – DA Gauteng Shadow MEC for Roads and Transport – saying: "Yet again, our residents are the ones who now have to fork out extra money to pay for something they did not agree to in the first place.
Nel pointed out today's decision is ambiguous with no clear plan on where the Gauteng Govt will get the money to maintain the 201km of e-tolled roads.
OUTA – Organisation Undoing Tax Abuse – said: "OUTA has fought for over a decade to bring an end to the failed e-toll scheme, which was a battle fought through courts, through official inquiries, across social media, in protests on bridges and outside government offices, through millions of unpaid e-toll bills and the defence by OUTA of thousands of summonses by Sanral chasing debt.
OUTA's Wayne Duvenage said: "This is a massive victory for civil society, and OUTA thanks each and every person who stood up against this irrational scheme.
"This victory is a significant message to government never to ignore the voice and the power of the people. Today we thank thousands of motorists for standing their ground alongside OUTA's collateral challenge in the court cases, and remained steadfast on this matter. This battle was not an easy one, with the onslaught of government propaganda, expensive court challenges, excessive bullying and coercive campaigns."
Outstanding Bills
As far as OUTA is concerned, those who didn't pay e-tolls, will no longer have to pay any outstanding bills.
Unfortunately for those who paid e-tolls, OUTA believes they will not be able to claim these payments back, as the legislation was not unlawful and was valid at the time. When the toll declaration is withdrawn, it will not be retrospective.
The e-toll legal actions
OUTA's lawyers are currently representing motorists in 2 028 cases in which Sanral has issued summonses, 99 in the high court and 1 929 in the magistrates' courts, defending claims by SANRAL over R265 059 636.15 in unpaid e-tolls bills. In each of these cases, OUTA's lawyers filed notice of intention to defend, which prevented Sanral from obtaining default judgments against these motorists.
WATCH OUTA's Wayne Duvenage outlines our fight against e-tolls.