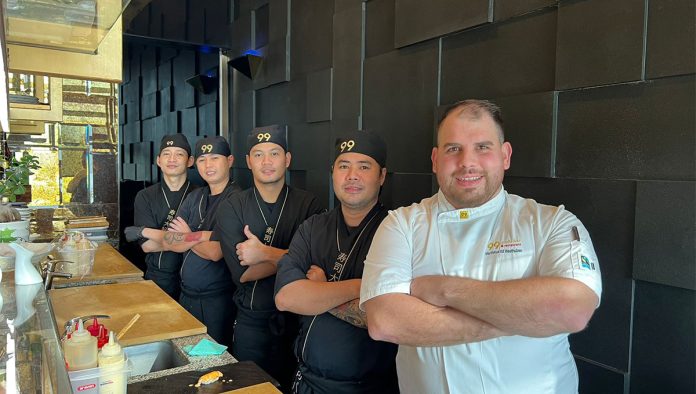 Meet Thinus van der Westhuizen, the fourth* South African chef to be awarded a coveted Michelin star! The 33-year-old is the head chef of 99 Sushi Bar in Abu Dhabi in the United Arab Emirates (UAE), one of the first establishments to be awarded a Michelin star in the Middle Eastern country for the inaugural Michelin Guide Abu Dhabi.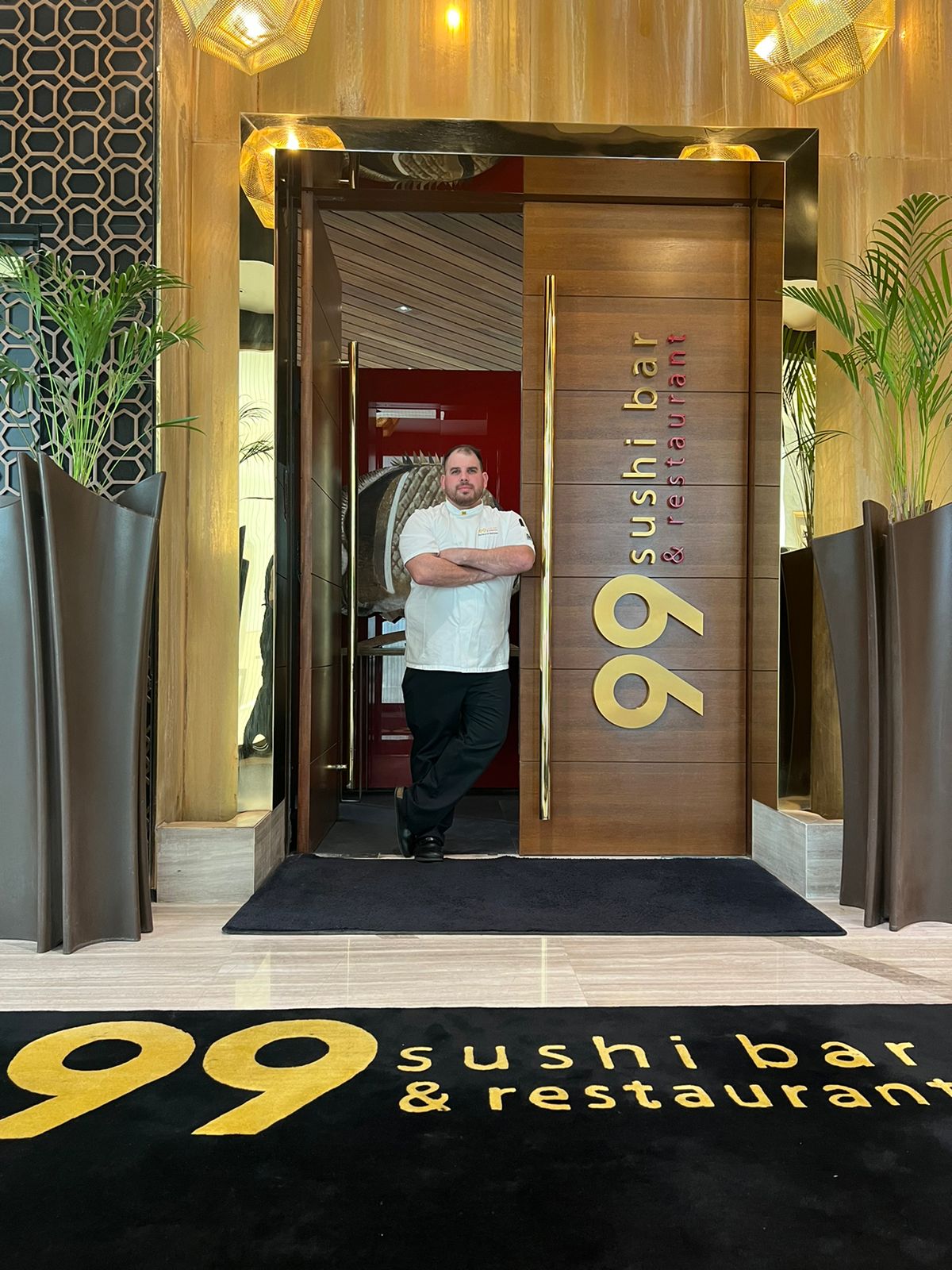 Japanese cuisine is not exactly what you'd expect a boy from Pretoria to be excelling in, but then Thinus is no ordinary guy. Creating sushi requires the kind of respect and discipline that he thrives on. Thinus is a man with an incredible mind set… Just a few years ago the young South African – who was living in Mozambique at the time – suffered a couple of epilepsy-like fits, and travelled back to Johannesburg where he was diagnosed with brain cancer on a Wednesday and operated on two days later.
But instead of wallowing in self-pity, Thinus treated the golf-size tumour like something he just needed to get out of his path – and used his positive mind-set to make it through the chemo and radiation by focussing on a fabulous future without cancer. In an interview with Op en Wakker (see below), he also said he's incredibly grateful that he was one of the lucky ones whose tumour, on the right side of his brain, was not so difficult to remove.
Thinus (known as Chef T) never quite dreamt so big that he would win a Michelin-star, particularly since until this year there was no Michelin Guide in the Middle East. He admits that it was so unexpected that he thinks he blacked out while thanking all the people who have supported him up to this remarkable day.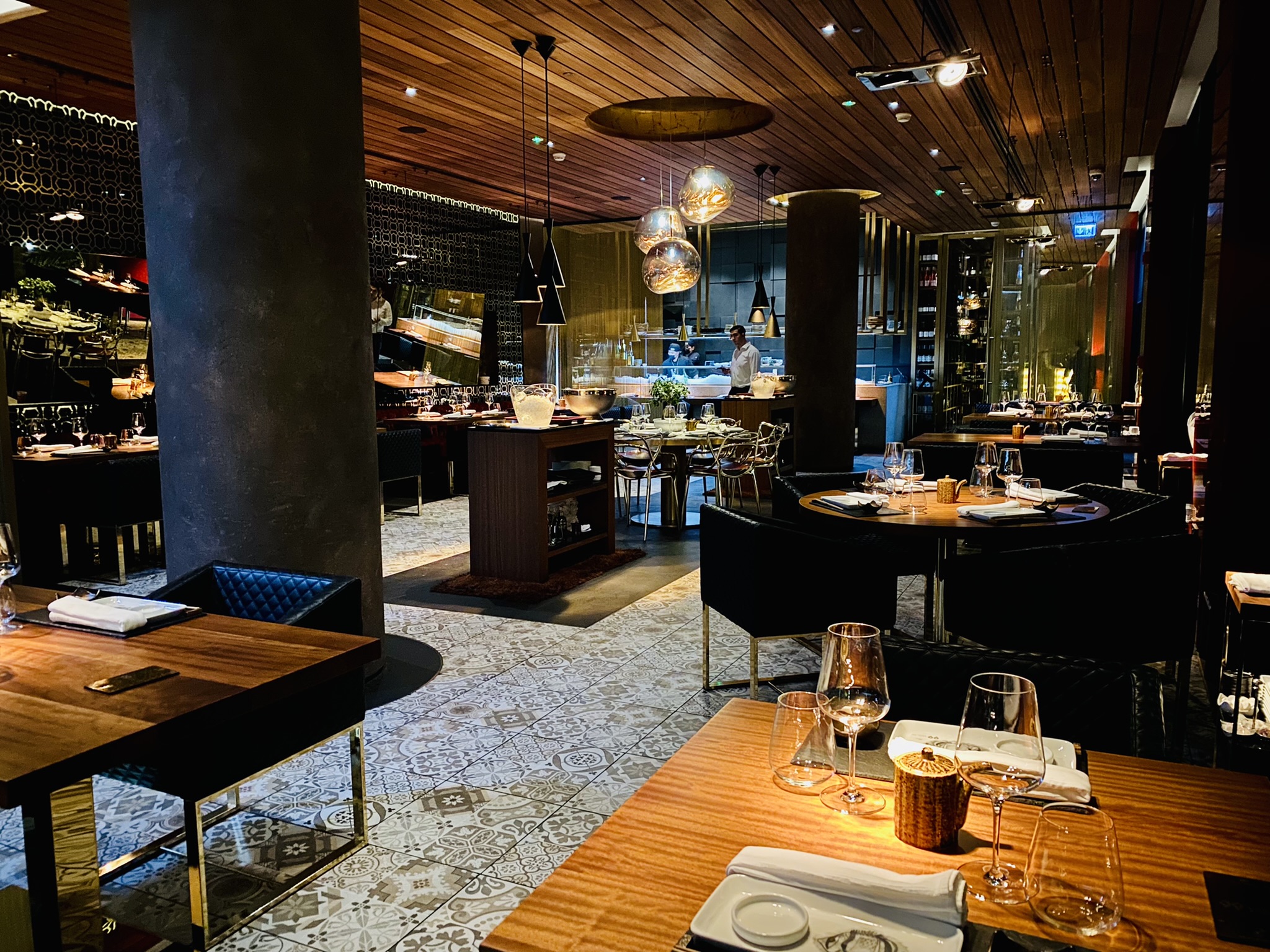 Chef T's passion for cooking began at around 14. His father had a catering company and his parents loved good food. Fortunately they were well connected and he was able to get work in one of his parents' friend's restaurants. As a sushi chef extraordinaire now, he says he got a lot of his training at the former Fushi restaurant in Plettenberg Bay (which unfortunately no longer exists).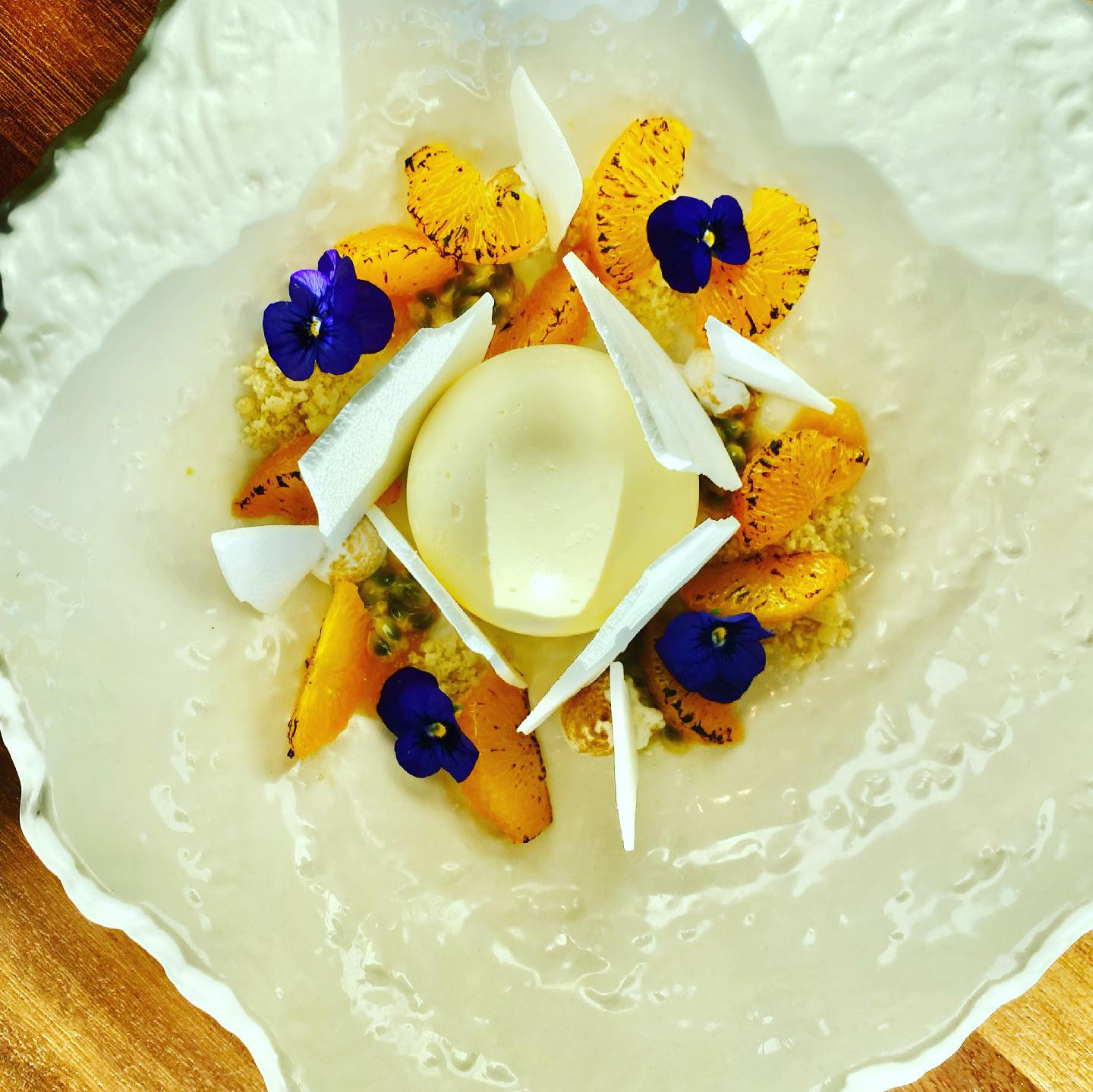 In between preparing the most delicious sushi and handling all the media calls in the last 10 days, Thinus answered some burning questions for SAPeople readers:
How long ago did you leave South Africa? 
I first left South Africa in 2012, to go to Bazaruto Island in Mozambique. That resort is now an Anantara resort.
What made you decide to travel to the UAE particularly?
I moved here (eight years ago) for the amazing availability of products and servings from all over the world, as well as the high-end experience one can learn, and ability to grow your professional career here. I've worked at the 99 Sushi Bar Abu Dhabi for the last two years and eight months.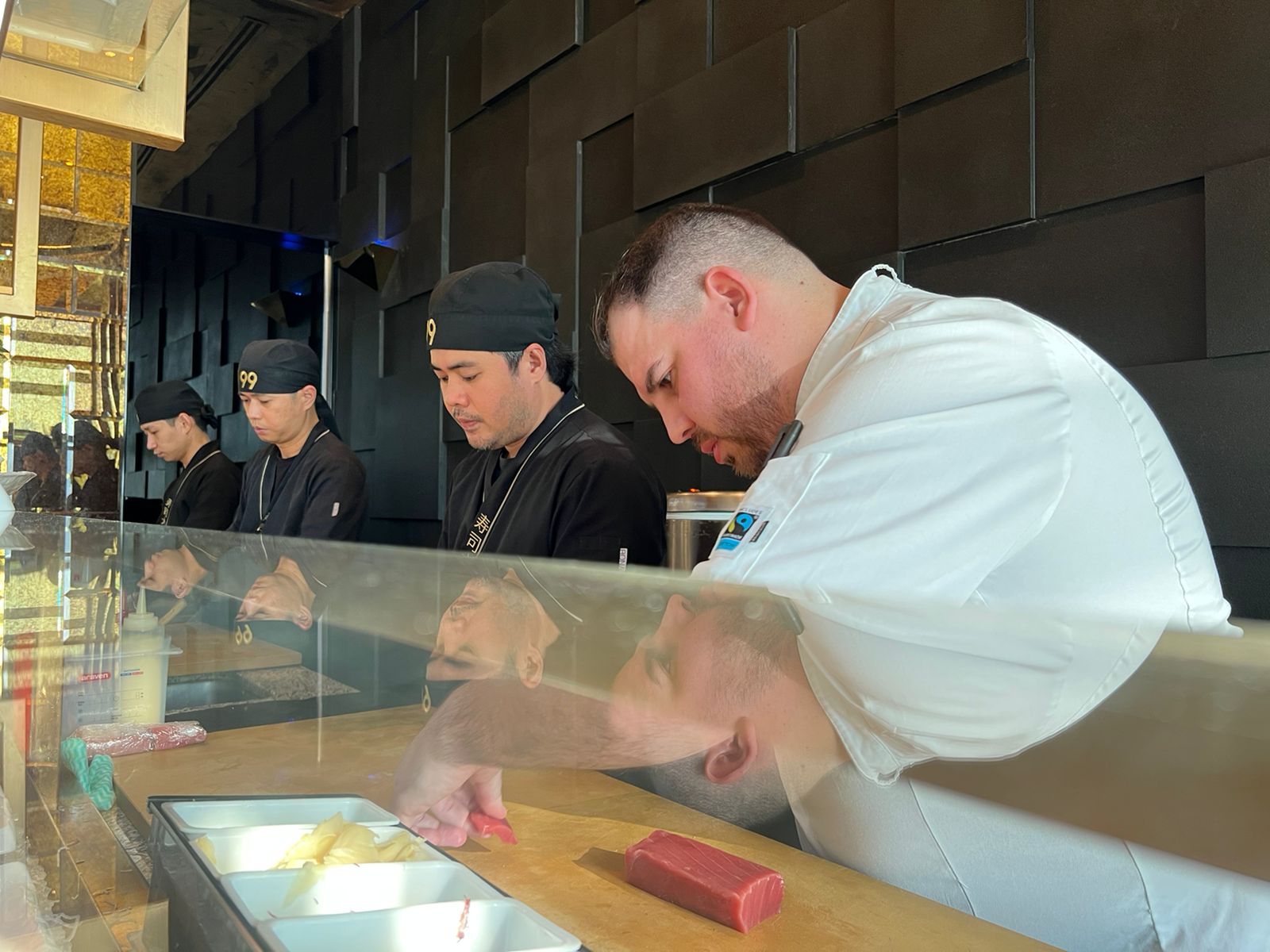 When did you find out that the Michelin inspectors had dined at your restaurant?
We had no idea actually! The Michelin guide sends their agents very secretively, and you will never know when they will arrive. This is also the first year that Michelin will be in Abu Dhabi so it's a great honour for us to receive a Michelin star.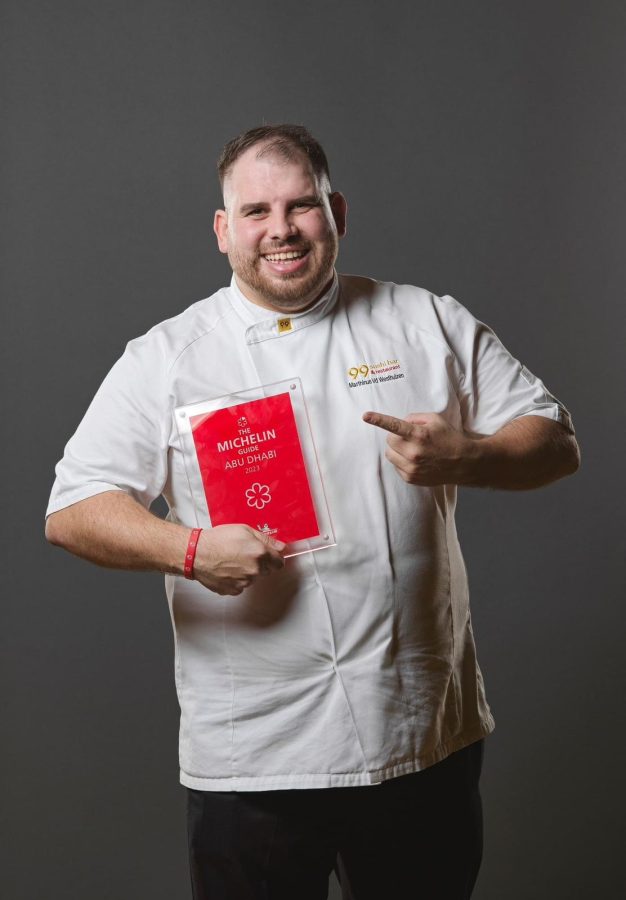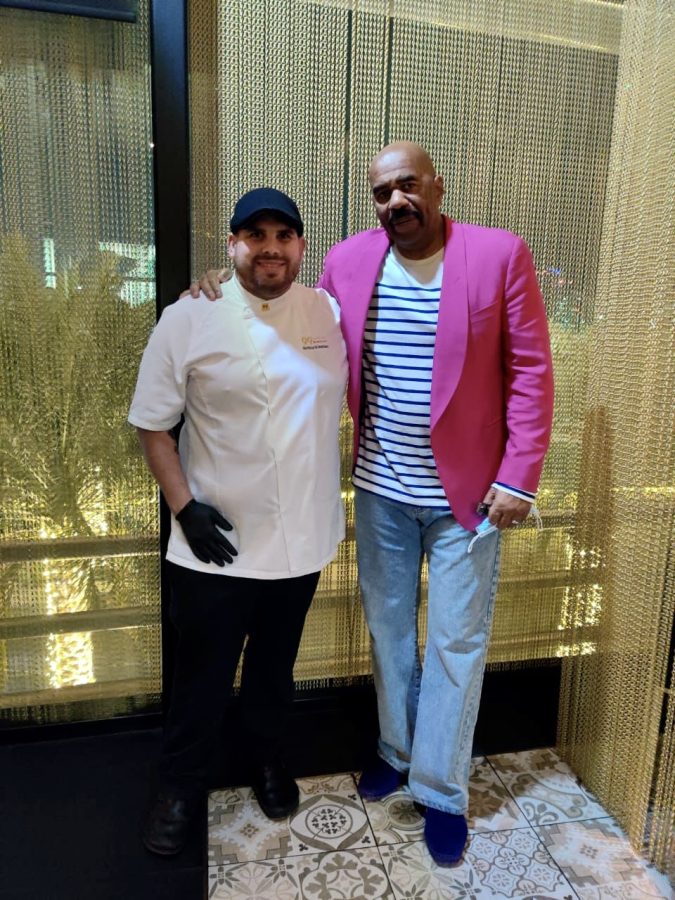 Is there any food or specific cooking style from SA that inspires you?
The biggest thing that I take from South Africa is the ability to cook and utilize anything on smoke and fire. I love how South Africans can use natural elements to improve the flavour and texture of a product.
How often do you still go home?
I try to go home at least once a year, maybe twice; and in doing so I have quite a network of friends all over South Africa, so I try to see everyone as often as I can.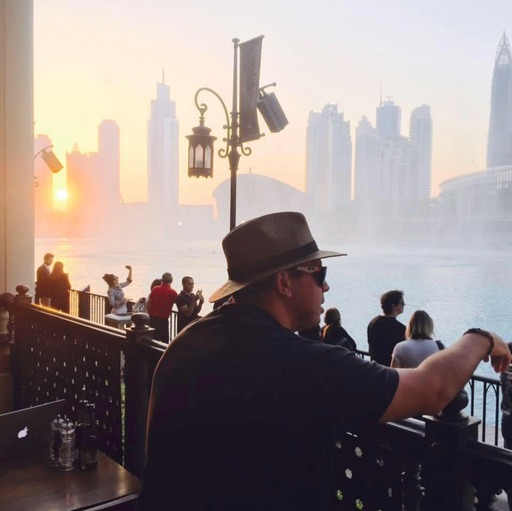 What is your favourite South African meal?
As mentioned before, anything done on a fire or Braai… and with family and friends, and you have me sitting in my happy place. (Thinus also says that fortunately there's a large South African community in Abu Dhabi who fly the flag high, and get together regularly for golf and braais.)
What is your next dream?
The dream is to eventually take all the international experience I have gained and open a restaurant in South Africa, as the food scene in SA is ever-growing and so competitive. We really have amazing talent to showcase to the world.
South Africans around the world have been so proud of Thinus' accomplishment.
Writing on Facebook, Thinus thanked "each and every post, comment, message, call and email" saying "it truly warms the heart and gives even more reason for my Team and I to do what we do best, Now we have the Michelin star recognition one can only imagine what we can achieve!!! BIG Love to all!! AND A MASSIVE THANK YOU!! Big regards, CHEF T!!!"
Next time you're in Abu Dhabi, head to 99 Sushi Bar – details here.
Follow Thinus van der Westhuizen on FB here. 
* The other three Michelin-star South African chefs are Jan Hendrik van der Westhuizen (with JAN in Nice, France) who is currently featured on Showmax, Jean Delport (Restaurant Interlude, UK) and Conor Toomey (Condita, Scotland).
LISTEN to South Africa's newest Michelin-star Chef on Op en Wakker