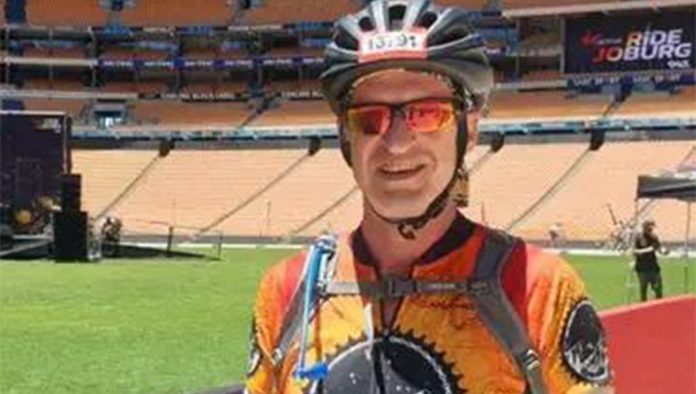 Pleas have been issued for volunteers to join the search for missing cyclist Alan Broderick, who was last seen in the Diepwalle Forest in Knysna on Saturday 3 December.
UPDATE: Missing cyclist Alan Broderick has been found!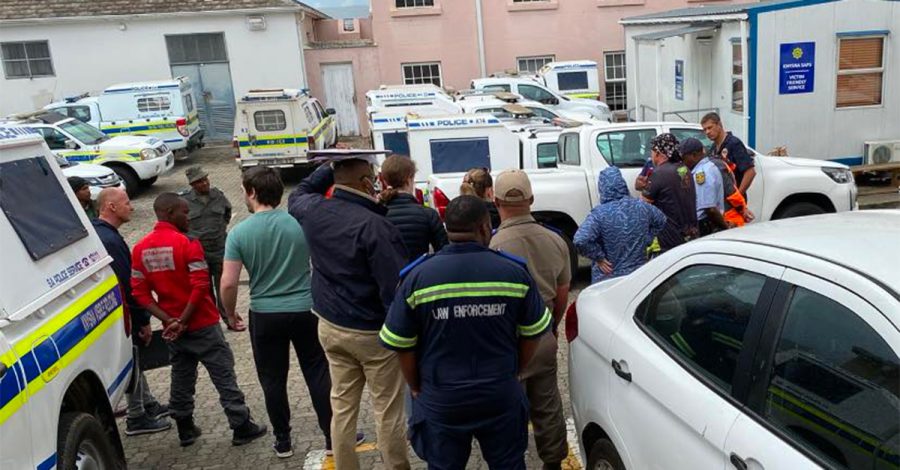 The search has been hampered by the sheer size of the area, and that there is very little phone signal in the forest.
Alan's wife dropped him off at the Diepwalle hut outside Concordia on Saturday morning at around 11h30. His planned cycle route was through the forest back to Plettenberg Bay on the N2 via the Petrus se Brand area. He was expected back around 14h00 in Plettenberg Bay.
"If anyone can help join the search teams, please come through to Diepwalle. We appeal to anyone cycling or hiking between Harkerville, the Garden of Eden & Diepwalle to please keep a look out for Alan. He has been missing for more than (48) hours. His family need your help please," said a spokesperson in a message that has gone viral.
Alan is described as 1,9 metres tall, 92kg and bald. He was last seen wearing cycling shoes, orange top and black shorts, black helmet and sunglasses, and a black and blue Giant branded mountain bike. PBCPA Plettenberg Bay Crime Prevention Association has extended the search to looking for his bicycle as possible stolen property. If anyone has seen the bike, please contact 082 251 8134.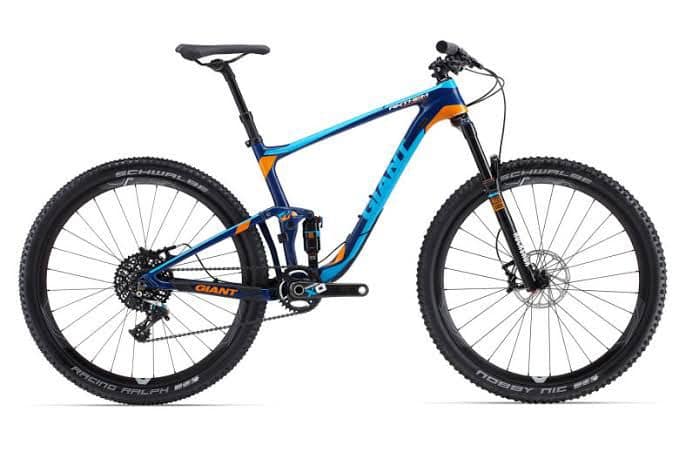 Knysna Police station have coordinated search and rescue teams with the help of the canine unit and drones. Volunteers are helping, walking all the cycling paths. The Petrus Se brand trail has apparently been combed from every angle, and the teams. are now searching the Buffels Nek, Kransebos and Harkerville areas.
This morning Knysna Search Team leaders gathered at the Kynsna Police Station to be debriefed by EMS Rescue Manager Richard Botha and Knysna SAPS Investigating Officer W/O J. Visagie before the search commenced today. Volunteers were asked to meet at the Diepwalle hut, which is the JOC command centre.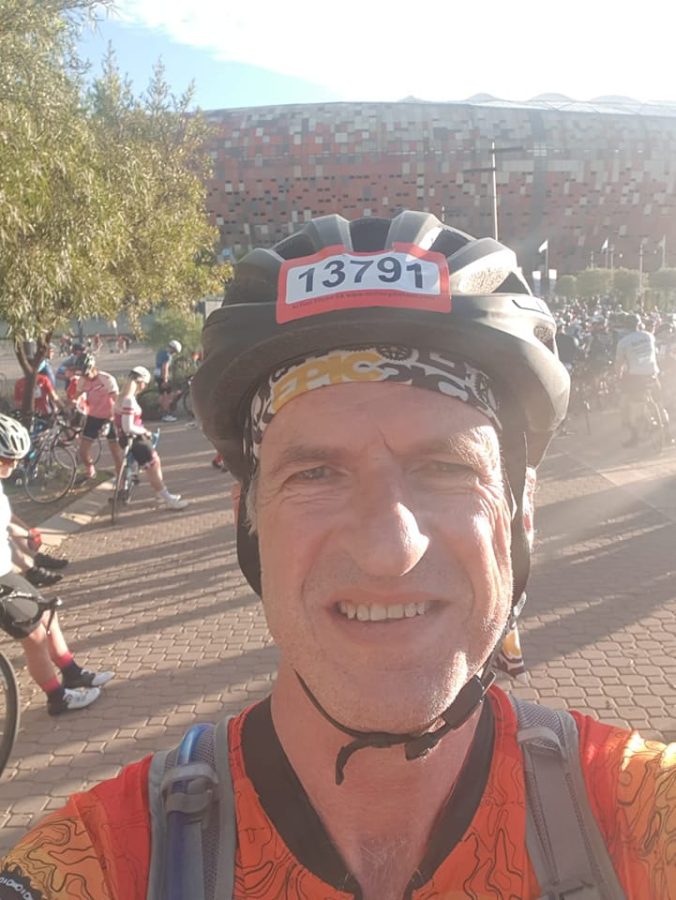 Alan Connely and his team of volunteers have put up a poster of Alan at the Sasol garage by Kranshoek, so his face is out there, said the spokesperson. SANParks on the N2 are aware Alan is missing.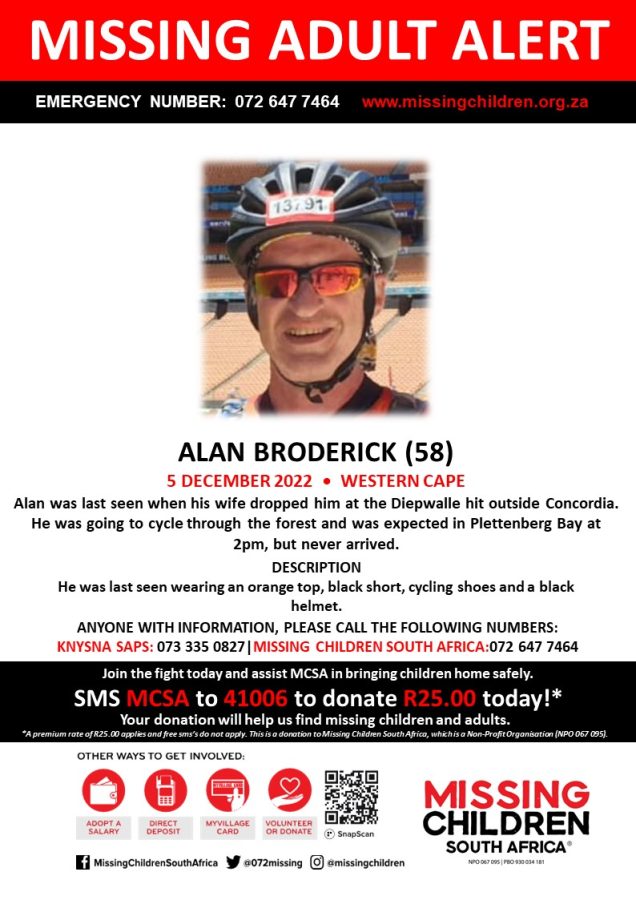 Anyone with information, please call Gail 083-565-0461 or Lara 081-029-0229. Please keep trying if you can't get through; as mentioned above there is very little signal in the forest.