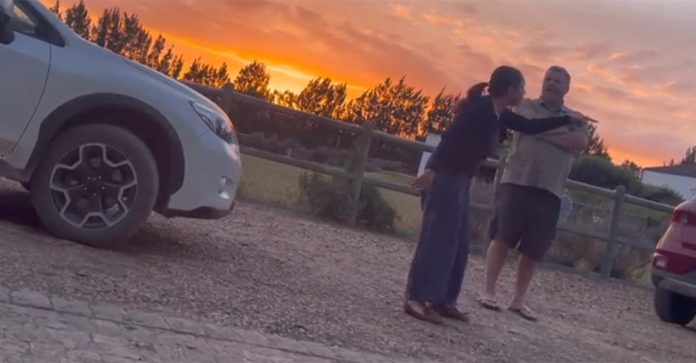 An extremely irate woman with an American accent in South Africa has been captured on film yelling at her neighbour because his braai was still burning at 3 in the morning and a wind is blowing. The video has gone viral on TikTok, with the guy who posted it saying "Have a literal Karen in SA".
The video has clocked up 1.5-million views and counting. Posted by @onlywithstephen, Steve says "Someone call the US embassy? #karen."
South Africans have added thousands of hilarious comments. After the woman said she was going to call the police, many wished her luck in getting anyone from SAPS to respond, and said if she put the neighbour's braai out, "she's the one who's gonna get in kak with the police ?."
Screaming at her neighbour, the woman is clearly worried about the danger of the braai and points out that to have left the fire burning "with this wind, are you guys nuts?" Her male neighbour calmly tells her "we've got it under control" and warns her she is on private property, although she says he's welcome to put out any fire on her property too.
"It's ridiculous people. Get real," she shouts. One TikTok user asked: "Did she come as the main speaker for the karen conference in SA?"
Another said: "Yhoo, how is she going to cope in December ??? My drunk uncle braais until 2am, and then at 3am like clockwork starts playing Judy Boucher songs ?"
Another popular comment was: "As a country, we deserve an update. did Constable Mazibuko and Sergeant Bezuidenhout come? This is a matter of national interest…"
Many expats sighed over the beautiful view in the background. Watch for yourself below…
WATCH American woman yells at South Africans for braai still burning at 3am