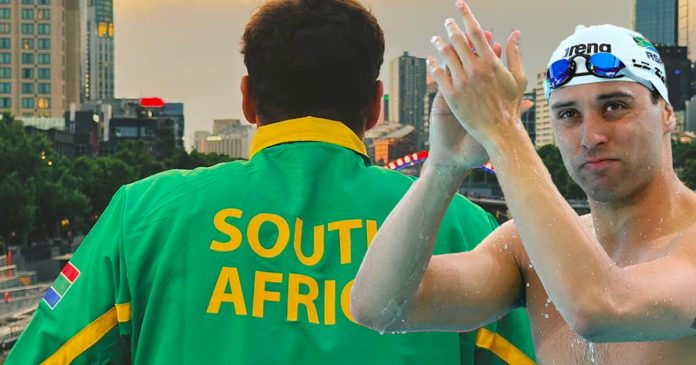 South African swimmer Chad le Clos has achieved what had appeared impossible… winning the 100m Butterfly today to become double World Champion at FINA (World Aquatics) in Melbourne, Australia. Just days ago Chad won the 200m Gold… after four years of a dry spell.
Chad won back the 100m Gold in a time of 48.59, taking the lead at the 50 and never relinquishing it. He returned to the top of the podium, winning his fifth World short course title in the event, after taking four straight from 2012 to 2018, said World Aquatics.
Le Clos won ahead of Canada's Ilya Kharun (49.03), who broke the world junior record.
"Ilya (Kharun) was good tonight and he may give me some trouble in a couple of months," Le Clos admitted. For now, he's elated though. World Aquatics said "he looks reborn in his career after some troubling times in his life that he has been open about in recent months".
"The truth is that I have been in a bad place for the last two years."
Speaking on Sunday evening in Melbourne, Chad admitted: "It's been a long time since I have been happy. The truth is that I have been in a bad place for the last two years. The Berlin World Cup kickstarted the journey that I am on now. To win a race against so many world champions is so special. Tonight capped off an unbelievable week, and in fact an unbelievable year actually looking back now."
Speaking exclusively to the Olympics for World Mental Health Day in October, Le Clos revealed that just months before the Tokyo Olympics at the start of 2021, an incident happened that was "worse than my parents having cancer", and triggered his mental health decline. But he bottled up his feelings.
He told the site: "As a South African man, talking about our feelings is not traditionally what we do. We don't speak about anything to do with not being a tough guy. You roll your sleeves up, and if you get cuts, you rub dirt on them. That's the kind of mentality we come from here."
His depression culminated with him phoning an ex-girlfriend and sobbing for no reason; then standing in a shower thinking it wouldn't be the worst thing if he died. That's when he knew "this is not good" and he finally sought out a professional therapist like his friends and family had been encouraging him to do.
Chad told the Olympics: "That's when I realised I was absolutely rock bottom. Absolutely rock bottom. From there I got help and I started speaking regularly to someone." The rest is history and he is finally feeling and performing better.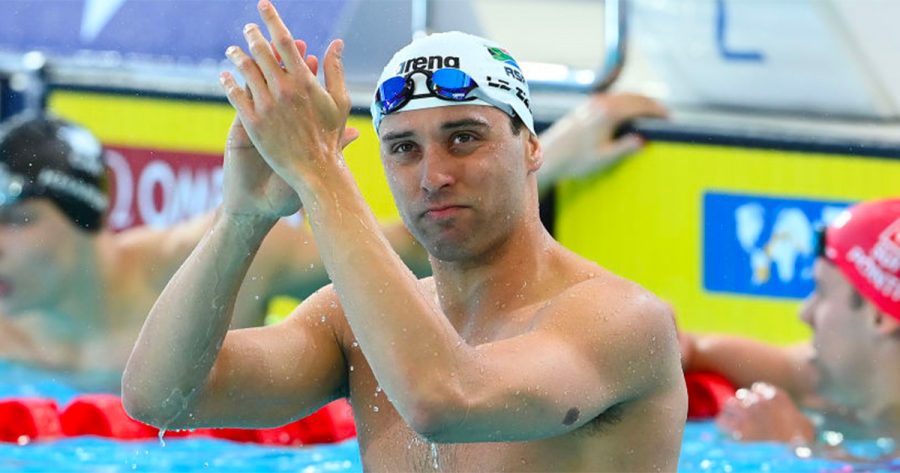 Today Chad le Clos won his career 19th medal at the World Short Course Championships. He told World Aquatics:
"What you see is Chad Le Clos 2.0. Tonight's performance was really just for me, it's been an emotional week because I really haven't won in four years."
Chad said the wins this week in Australia have meant so much. They are part of his comeback. "Twelve world titles, I need 3 more to catch (American swimmer Ryan) Lochte's record, so maybe I can catch that in a year."
On the eve of the FINA World Championships in Australia, Chad said it was "always an honour to wear the green and gold and thanked "everyone back home for the support, hope to make you proud ????"
Mission accomplished.
After the First Gold:
If you love sport and you're in SA, subscribe to Showmax Pro now for a super amazing deal!!!!