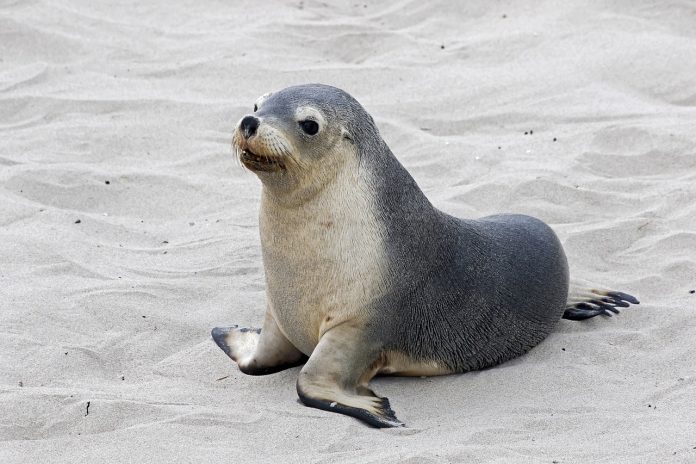 The City of Cape Town says it "condemns the brutal and deadly attack" on a Cape fur seal yesterday early evening, 8 January 2023, at Monwabisi beach, Khayelitsha. Four suspects have been arrested thanks to an anonymous tip-off and the swift response from the Cape of Good Hope SPCA and the City's Law Enforcement.
The SPCA said that according to one of the suspects who was questioned as to what their motive was in trying to kill the seal, he explained that he and a group of friends had been approached by a traditional healer who pointed out the seal to them and offered them R3,000 to kill the seal.
The Cape of Good Hope SPCA was alerted to the fact that a group of men were observed trying to kill an adult Cape fur seal by throwing big rocks at it whilst it was trapped and unable to escape on Monwabisi Beach at around 6pm on Sunday evening.
"Seeing the broken condition this animal was in when it was carried off the beach made my blood run cold. Not in 37 years of working in wildlife welfare have I seen such a case of abject cruelty visited on a defenseless animal that was in all likelihood just minding its own business," said SPCA Wildlife Officer Jon Friedman.
The seal had to be humanely euthanised due to the severity of the injuries that it sustained during the stoning. The City's Deputy Mayor Eddie Andrews said:
'This is one of the most brutal attacks on our wildlife in recent times. One cannot fathom the pain and stress the seal had to endure while this was happening. I am shocked and horrified and call on the public to please keep on notifying us when they see animals being attacked, harmed or in distress.

'Cape Town is fortunate to have a coastline that is beaming with wildlife. We need to respect and treasure these animals. We have said it many times before, but I want to remind the public to please keep a safe and respectful distance from marine animals at all times and to not interfere or feed them. Pets should be removed where wildlife is present. Cape Town's unique location with its pristine coastline and Table Mountain National Park, together with protected areas and nature reserves, requires all of us to be mindful of our impact on wildlife and to take extra care to live in harmony alongside these creatures.'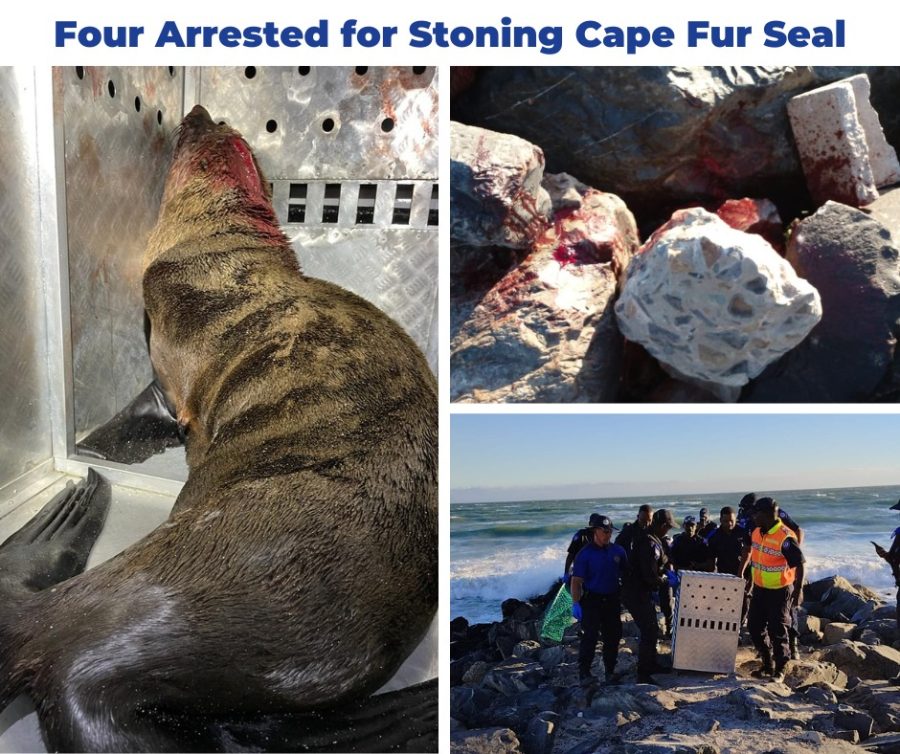 The public is reminded:
Do not approach or try and get close to any marine and coastal wildlife. Their natural response will be to defend themselves and this may result in aggressive behaviour
Always keep a respectful distance between yourself and any wildlife to reduce stress on the wildlife. Move away if approached by wildlife
Never try and touch, or pose with, any marine and coastal wildlife. This places both you and the wildlife at risk of potential harm
Keep dogs under control by keeping them on a leash and well away from all wildlife at all times. Remove pets immediately from any place where coastal wildlife is present
Never try and feed any marine and coastal wildlife
Do not support the illegal feeding of wildlife for show, such as the seals at the fishing harbours. This is an illegal activity and must not be supported financially, or otherwise
In case of any injured, hurt, or coastal wildlife in distress, kindly contact the City on 021 480 7700 from a cellphone or 107 from a landline. The appropriate response will be initiated to assist the animal. Members of the public are urged not to act on their own and without authority.
Issued by: Media Office, City of Cape Town