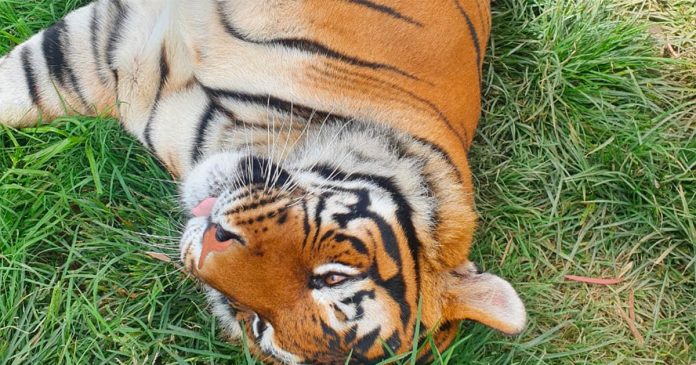 An escaped tiger in Gauteng, South Africa – which has attacked and wounded a man in his 30s, and killed a dog – is still on the loose. However a footprint has been found and hopes are high that the tiger, named Sheebah, will be safely caught. Several other animals have reportedly also fallen victim to the endangered cat, which escaped on Saturday. UPDATE WED 18 JAN: Sheba the Tiger, on the loose in Gauteng South Africa, has tragically been shot and killed.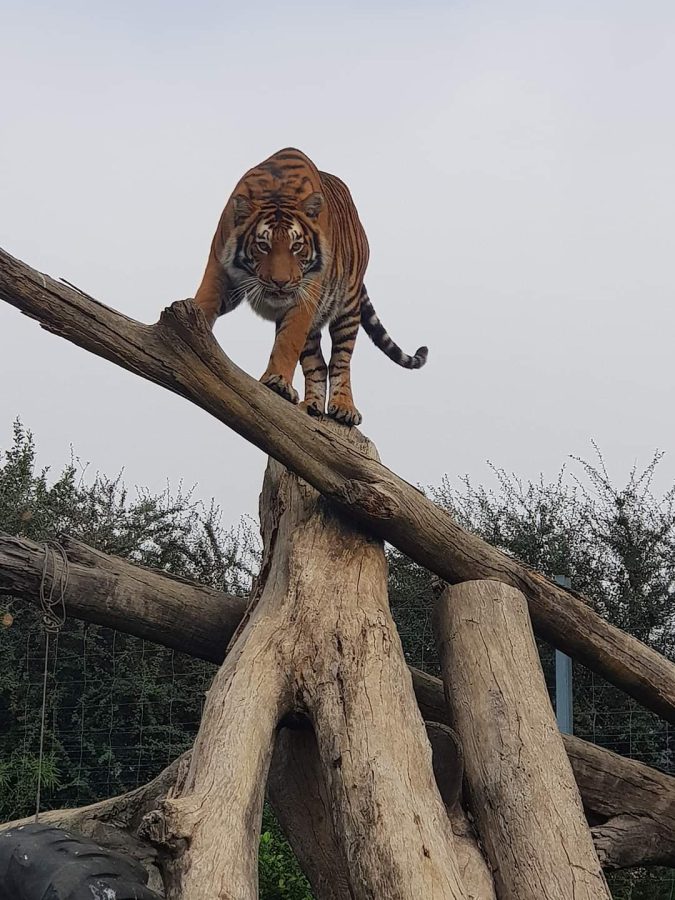 Tigers are not native to South Africa, but tiger breeding (with some sold to zoos abroad) and the rehabilitation of tigers from zoos abroad, does take place in the country.
Yesterday the South African Police Service (SAPS) urged the community of Kliprivier to "be on alert" after Sheebah escaped from a private smallholding – where she was legally kept -on Saturday (14 January). The attack apparently occurred in the Walkerville Fruit Farms area, south of Johannesburg. The man was hospitalised.
SAPS said "the tiger escaped from its cage and attacked a 39-year-old man and a dog in the area. Members of the public are warned not to approach the animal for their own safety, instead contact the #CrimeStop Line 08600 10111." (According to some reports, the male victim is 37-years-old.)
Andre Snyman from eblockwatch called on residents to "keep children and pets safe indoors".
He said the tiger – an eight-year-old Bengal tiger – is privately owned and dangerous. "We are working with local authorities to ensure the safety of residents and the tiger's safe capture. We urge residents to stay indoors with children and pets and to call 083 292 5862 if they spot the tiger," said Snyman.
Gresham Mandy, local Community Policing Forum's (CPF) representative, told 702: "The owner has advised that she will kill, and we have seen that she has killed."
Mandy told Newzroom Afrika that a few drones, as well as a police helicopter are also involved in the search.  He said several animals have been attacked by the tiger.
Elaine Potgieter from We LOVE Walkerville – South Africa facebook page, said rumours of a 'National Task Force' looking for the tiger are not accurate. She said it is a "national tracking team with the necessary expertise that have joined SAPS, Compol and Midvaal Peace officers today." The team has been searching again since 3am this morning.
Footprint found
A footprint has allegedly been found so experts are fairly confident they're searching in the right area. They hope to "flush her out and dart her". The aim is to secure a safe capture and relocation.
Elaine added: "From the attached photos she is clearly a well fed animal but considered dangerous and likely to attack. Please do not approach."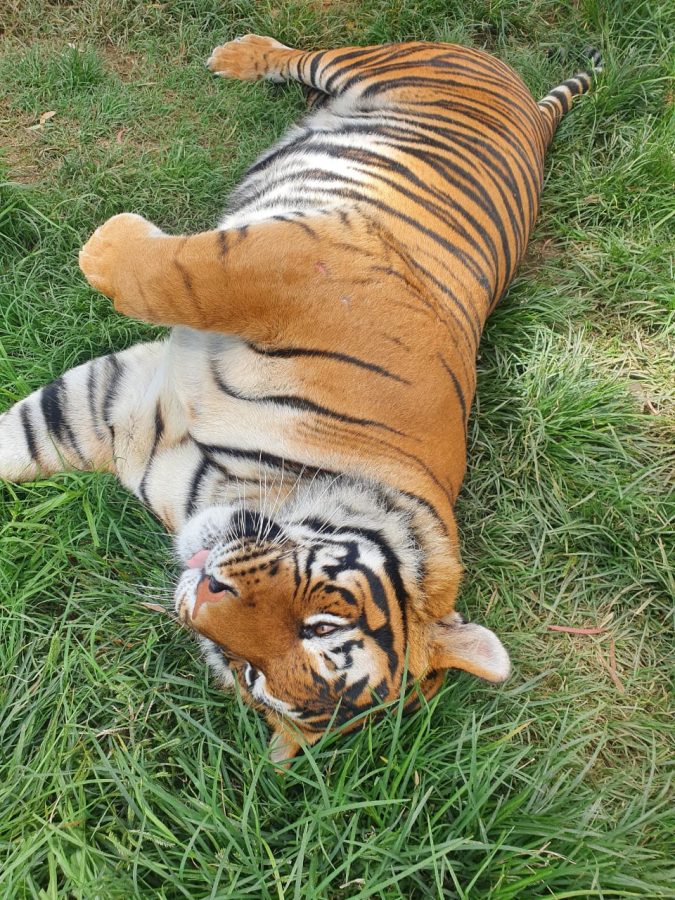 The owner says she could attack without being provoked. Karen Van Der Schyf said in a comment on Facebook: "I've been in her cage… an experience I will never forget.. she is a beautiful well kept LOVED animal.. I really hope the owner can get his 4 legged kids back."
The male tiger, which had also escaped, has been removed to another location. According to Mandy, their fence was deliberately cut in an act of sabotage.
SPCA Vereeniging & Vanderbijlpark said its team is also on the ground, working closely with the other authorities to ensure the safe capture of the tiger.
"We please ask residents of Walkerville and surroundings to be on the lookout and inform us immediately by calling our emergency number on 083 292 5862 if the tiger is spotted.
Please do not approach the tiger – she is dangerous," said the SPCA.
According to Elaine, the tiger pursuit will continue throughout the night. "Helicopters and drones with thermal capability are on site. Large contingent of volunteers, SAPS & related organisations and trackers will remain on duty throughout the night. Let's hope will be sooner rather than later. Still planning to flush out and dart."
Bene Water has been thanked for its donations of bottled water.
UPDATE: 17 Jan, 9am: The tiger is still on the loose. Elaine Potgieter says: "Two plans of actions:
1) lure her home with meat which partly worked but she bolted before they could catch her
2) put out a carcass with sedative near where she has been drinking water and use thermal drones to track her. They hope this will succeed today if she took the carcass last night."
She adds: "Additional teams on the ground are being briefed now. More support and trackers have arrived. They know that she is close to her home site (all other reports of sightings are FALSE) and the drones are on standby."
UPDATE 17 Jan, 21h00: Sheebah has still not been captured.