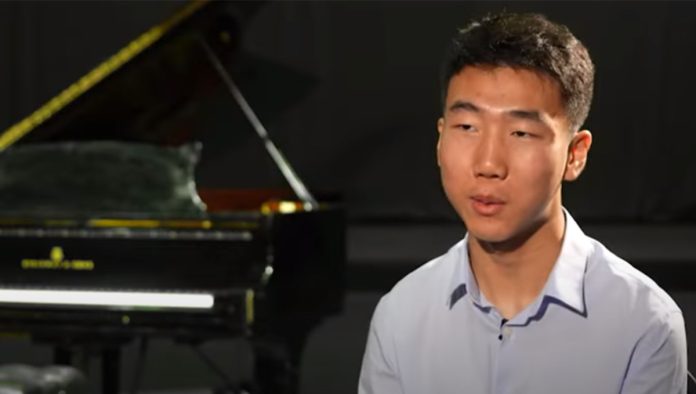 Here's what's coming up on Carte Blanche this week. You can watch the show today, Sunday 22 January in South Africa on DStv Now OR stream it overseas in most countries on Showmax from Tuesday 24 January if you're abroad.
The piano is one of the most difficult musical instruments to play, let alone master, and few people have the talent and dedication to become virtuoso or world-class performers. But Mike Wang is no ordinary pianist. He immigrated to South Africa with his family when he was just eight years old. Now, at just 16, he recently won the National Youth Music Competition, a prestigious event focusing on young classical musicians. Some of the competition's judges believe Mike could be South Africa's next great piano prodigy. (Producer: Latashia Naidoo | Presenter: Masa Kekana)
Watch the show overseas | Watch in SA on DStv Now
Also on Carte Blanche this Sunday 22 January
"Gosh, I need to write a pithy quote for our weekly press release. I hope the computer battery I've been unable to charge doesn't quit on me befo…" – John Webb, Executive Producer
Wracked by corruption, financial mismanagement and ineptitude, Eskom was looted from inside and out. Now on its knees, it's nonetheless charging consumers more for a service that it's failing to deliver. After weeks of relentless loadshedding – much of it at stage 6 – there are mounting threats of protests from enraged South Africans, and the president is feeling the heat. But how do we avoid a very grim energy outlook without urgent, workable solutions on the table? There are no easy answers for the national utility, but that's unlikely to win them any sympathy among an increasingly fed-up citizenry. Carte Blanche contemplates what's next for a powerless nation.(Producer: Nicky Troll | Presenter: Masa Kekana)
Watch the show overseas | Watch in SA on DStv Now
The number of pit bull attacks in South Africa is alarming. Last year, a three-year-old toddler was brutally mauled to death by two aggressive pit bulls. The young boy is just one of several who've died or been severely injured by this unpredictable breed. Originally bred as fighting dog – able to kill opponents quickly and viciously while enduring excruciating pain – critics say it's no wonder there's now a pit bull problem. Poor breeding coupled with a genetic code wired for violence are a blueprint for tragedy. Others, though, argue that the animals' owners are to blame. Amid growing calls for a ban on the breed, Carte Blanche investigates.(Producer: Tarryn Crossman | Presenter: Masa Kekana)
Watch the show overseas | Watch in SA on DStv Now
It's the coldest place on earth, a continent virtually uninhabited and covered almost entirely by ice. The temperatures are unforgiving, threatening dangerous frostbite. But while conditions in Antarctica have always been extreme, it's showing the visible effects of damage to the environment by humans. As the earth warms, the ice in the region is rapidly melting, causing dramatic changes on the continent. Alarmingly, the impacts of climate change at the Earth's southern tip are felt around the world. Not for nothing do the experts say: what happens in Antarctica, doesn't stay in Antarctica. Carte Blanche set off on an expedition to the wildest Antarctica, along with some young South Africans brimming with ideas about helping save our planet. (Producer: Diana Lucas | Presenter: Derek Watts)
Watch the show overseas | Watch in SA on DStv Now
If you're overseas – you can watch #CarteBlanche from Tuesdays, and thousands of other popular local South African shows & movies by subscribing to Showmax International now. You can try it FREE for 14 days. 
CARTE BLANCHE: THE PODCAST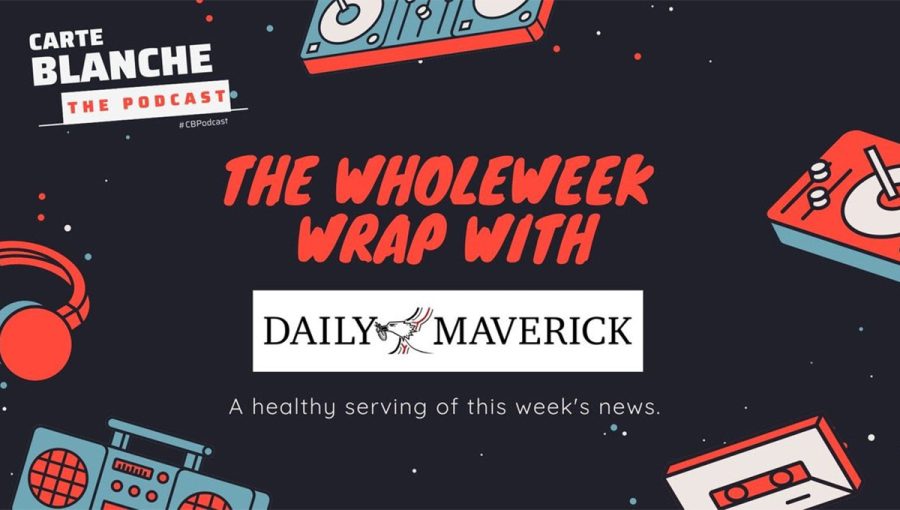 Loadshedding, the Presidential Race & X-ray Goggles
Following the chaotic ANC National Elective Conference in December last year, it only made sense to start off The WholeWeek Wrap with Daily Maverick with a focus on the power games that are guaranteed to intensify in the run-up to the 2024 election year. But it's not all doom and gloom – Ferial Haffajee tells us about X-ray glasses that could revolutionise the medical field. This and a whole lot more in the first instalment of our weekly news wrap.
Decades of War
Children dragged into the conflict, and coerced into taking up arms. This is no faraway warzone. Instead, it's Majola in the Eastern Cape where speaking out comes at a price.
PICKS OF THE WEEK
Kannaland's Civic Convicts
The Western Cape's smallest and poorest municipality has had a merry-go-round of leadership changes in recent years. But the appointment of a convicted child rapist as mayor has sparked moral outrage and calls for electoral reform.
Find full episodes of Carte Blanche on DStv Catch Up.
Carte Blanche is on M-Net & M-Net HD [101],  15 January 2023 at 19:00 & again on M-Net Plus 1 [901] at 20:00
***
Please note: Carte Blanche is only available to international Showmax subscribers in Andorra, Australia, Austria, Belgium, Denmark, Finland, France, Germany, Greece, Iceland, Indonesia, Ireland, Italy, Liechtenstein, Luxembourg, Malta, Monaco, Netherlands, New Zealand, Norway, Portugal, San Marino, Spain, Sweden, Switzerland, United Kingdom. Not all titles are available in all territories. Showmax brings you the best South African series and movies, from the classics to the latest releases, from complete box sets to kids' favourites.