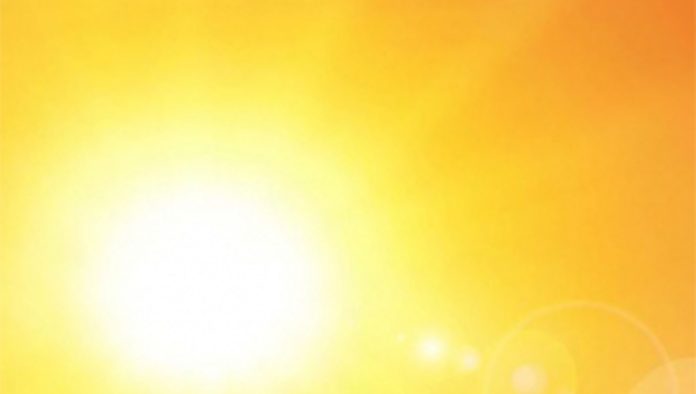 Infants, the elderly, persons living with disabilities, pregnant women, outdoor workers, and those who are on chronic medications are the most vulnerable to death as a result of exposure to extreme heat, according to research conducted by the South African Medical Research Council (SAMRC) and its partners.
The research, according to the SAMRC, draws a correlation between how the biological, environmental, medical, socio-behavioural and geographical effects of extreme heat exposure have had an adverse impact on morbidity and mortality in the most vulnerable communities in Africa. Previous similar research had only been conducted in high income countries.
This week, the SA government expressed its sadness after eight people died of heat stroke in the Northern Cape, after a heatwave hit that province.
GCIS Acting Director-General, Michael Currin, said: "We are concerned about the impact of the hot weather, parts of South Africa have been experiencing." He urged residents in Gauteng and KwaZulu-Natal (KZN) – currently experiencing extreme heat, up to 39 degrees Celsius – to drink water and wear light clothing.
Chief Specialist Scientist at the SAMRC's Environment and Health Research Unit (EHRU), Dr Caradee Wright added: "The current extreme heat and heatwaves being experienced in January 2023 in South Africa pose a serious and concerning health threat to South Africans. We should take precautions such as drinking water regularly, if possible cooling arms and feet in a basin of water, using shade when outdoors and wearing a hat."
Where possible, the expert advised avoiding outdoors during the hottest time of the day in the afternoon.
"However, this might not be possible for outdoor workers. Outdoor workers should wear cool clothing and hats, and drink plenty of water to keep hydrated."
Heat, according to the SAMRC, affects the human body by reducing its ability to regulate its temperature and keep cool by sweating.
As the body becomes too hot, a person may experience heat cramps, heat exhaustion, heat stroke and even hyperthermia. Irritability, lack of concentration, headaches and loss of ability to do skilled tasks or heavy work.
People vulnerable to heat either cannot self-regulate their internal "thermostat" or are faced with excess heat exposure, as is the case for people working outdoors.
"It is essential that outdoor workers and their employers are trained to recognise the symptoms of heat illnesses and impacts."
Wright, who is also a Principal Investigator on the review, believes there are major gaps in knowledge about the effects of heatwaves on health outcomes among different sub-groups in low and middle-income countries.
"The few existing studies that address this topic for Africa largely focus on other continents and include selected African countries only as an add-on."
The SAMRC's EHRU conducted a study specific to heat resilience and coping mechanisms related to indoor and outdoor temperatures among 406 households in Limpopo where temperatures rose to above 40 degrees Celsius and 36 degrees Celsius indoors.
According to the study, most people perceived their homes to be too hot when temperatures were high outdoors and relied on recommended heat-health actions such as sitting outdoors in the shade or opening windows to try and keep cool.
"Resilience to heatwaves as a result of climate change requires more than personal action," Wright explained.
"In light of climate threats and climate-related disaster risks facing South Africa, an all-encompassing approach, including education campaigns, climate-proofed housing, access to basic services, and financial considerations that will help support resilient coping among South Africans is urgently required."
According to the study, preparedness and resilience are key as South African temperatures are expected to become warmer than the projected global average.
In addition, some parts of the country will experience dryness, while others will become wetter.
The study shows how there are not any certainties as to how much exactly and where temperatures will reach extremes such as heatwaves.
Heatwave is typically described as a consecutive period of hot days with temperatures above a given threshold.
Meanwhile, researchers indicate that there is evidence that global warming will lead to more frequent and extreme weather events such as heatwaves. – SAnews.gov.za