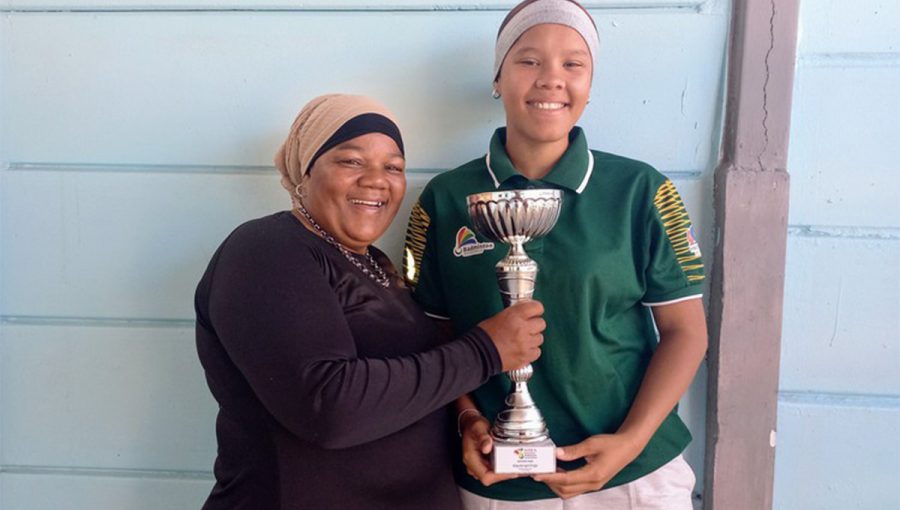 Ocean View Teen Wins Silver at Badminton Tournament in Mauritius
Micheala Ohlson from Ocean View bagged a silver medal in the doubles event at the All Africa Under-19 Tournament in Mauritius in December. The 18-year-old has been playing badminton since she was ten years old. She currently lives in Lavender Hill. After being selected, Ohlson needed R30,000 to cover travel and accommodation costs. Following several fundraising […]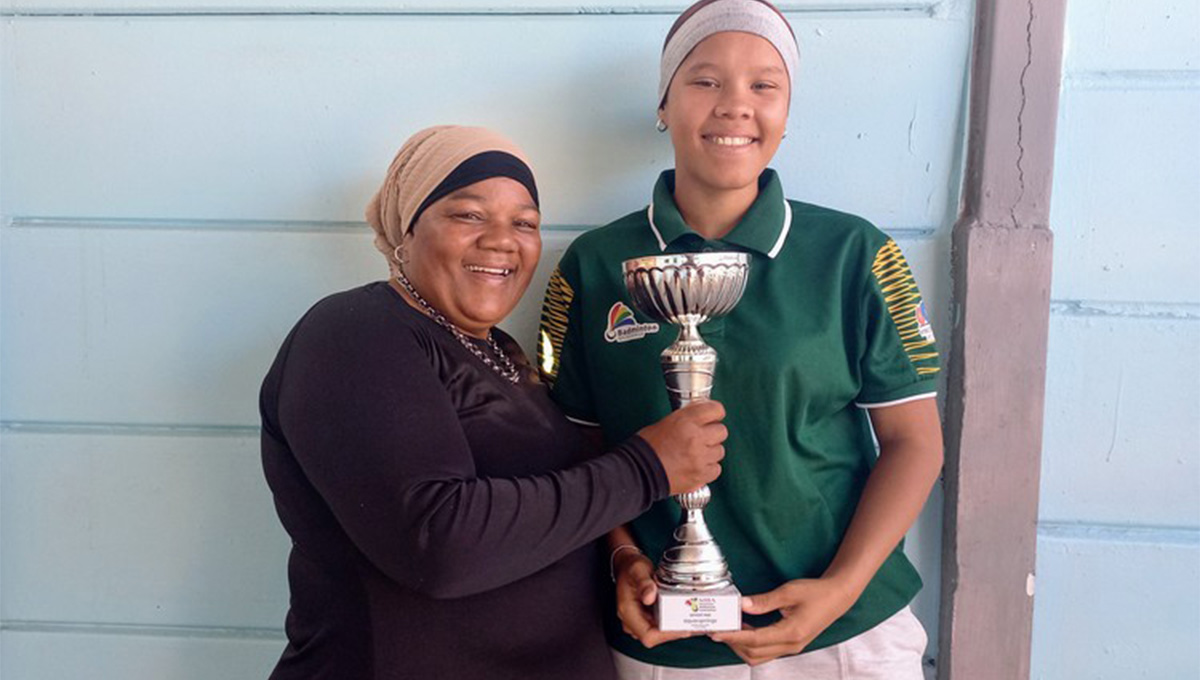 Micheala Ohlson from Ocean View bagged a silver medal in the doubles event at the All Africa Under-19 Tournament in Mauritius in December.
The 18-year-old has been playing badminton since she was ten years old. She currently lives in Lavender Hill.
After being selected, Ohlson needed R30,000 to cover travel and accommodation costs. Following several fundraising efforts by Defence Badminton Club in Kenilworth, the Western Cape Badminton Team, her school, and individuals, Ohlson was able to join her team to travel to Mauritius.

Ohlson reached the quarter-finals in the women's singles event but was knocked out by a competitor from Nigeria. She then reached the doubles final with her partner Tamsyn Smith from Johannesburg, and the two of them lost against the Ugandan team. South Africa was placed fifth overall.
The doubles final "was the toughest of my life", said Ohlson. "My goal was to get into the finals because I knew it was very difficult to get there. I think I did really well because I reached my goal."
Mauritius is known as a holiday destination, but Ohlson said there was no time to laze around. "We would wake up at 06:00 … then the bus would fetch us at 08:00 because the games started at 09:00."
The oldest of five children, Ohlson has been living with her aunt Tougieda Stemmet in Lavender Hill since her mother died in 2019. Stemmet said she and her household made sure to watch all of Ohlson's games, in person if possible.
"If it wasn't for my aunt I wouldn't have made the SA team," said Ohlson. "There were times when I didn't feel I was good enough and then she was the one who pushed me to get back up."
Though she has been selected for the South African open team, Ohlson is now in matric and plans to focus on school work this year. But she will continue coaching younger players at the badminton courts in Kenilworth on Saturday afternoons. "Maybe next year when I'm done with school I can start again," she said.
Ohlson wants her school, Lavender Hill High, to offer badminton as a sport, and she hopes her story will inspire other learners to play.
"By winning the silver medal, she proved she can compete with the best in Africa," said Ohlson's coach Francois Wessels. "We are proud of her achievement as she represents not just herself, but the club, her community, family, and friends."