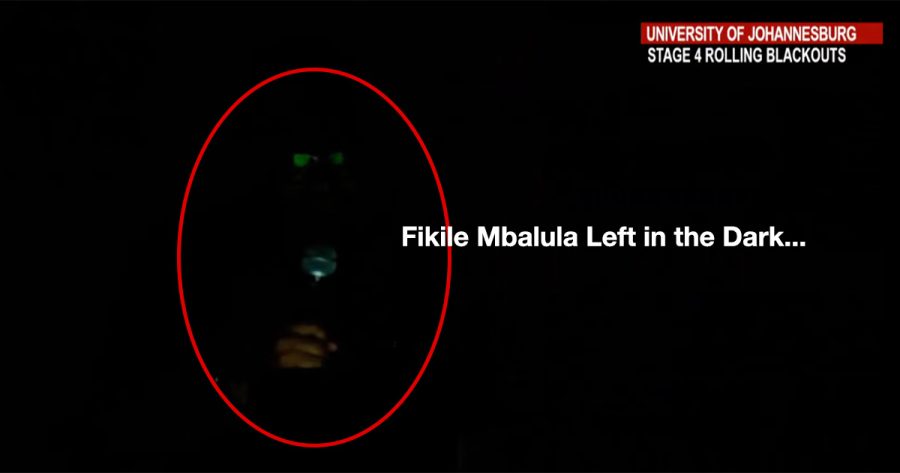 WATCH Loadshedding Plunges ANC's Energy Talks into Darkness
The ANC and stakeholders in the South African energy sector were left in the dark on Wednesday when loadshedding ironically plunged the event into darkness, during an address by Secretary General Fikile Mbalula. The ANC was hosting the dialogue at the University of Johannesburg. It was being broadcast live when the screen turned to black […]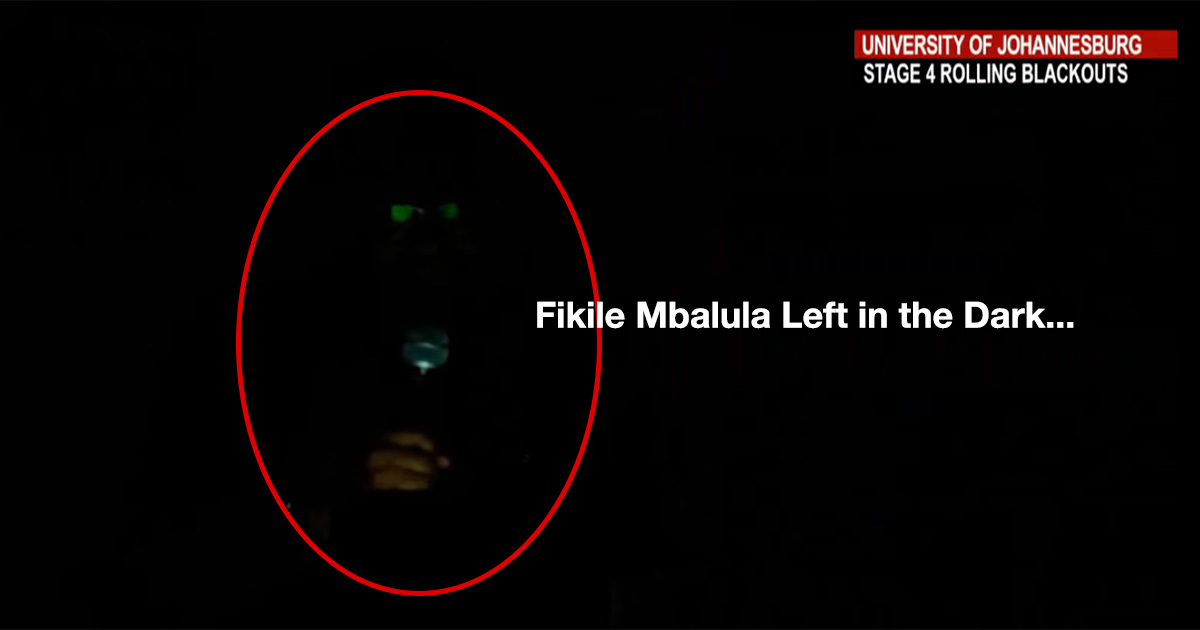 The ANC and stakeholders in the South African energy sector were left in the dark on Wednesday when loadshedding ironically plunged the event into darkness, during an address by Secretary General Fikile Mbalula.
The ANC was hosting the dialogue at the University of Johannesburg. It was being broadcast live when the screen turned to black and Mbalula's mike could no longer be heard.
The SABC newsreader was quick to say: "That was loadshedding there; quite ironic given that that is the talk on the energy crisis that's taking place currently…"
South Africa is currently experiencing debilitating daily loadshedding, with Eskom suggesting it could become a permanent feature for at least two years.
Viewers pointed out that Mbalula had been doing what the ANC always does – talking about the past rather than addressing the present and planning for the future.
The video has gone viral on Twitter. "? So funny yet so sad at the same time," said one tweet. Another: "This is so golden. Rarely has a crisis been captured so well ???" and many "??? This is GOLD!!"
The DA today held Power to the People marches in Joburg and Cape Town, calling for constructive action to end loadshedding (planned power cuts) in South Africa.
WATCH ANC's emergency energy crisis dialogue goes dark
Oh the irony… These clowns do not deserve to be in public office. They're fine is up. Time for South Africans to take back their power… #PowerToThePeopleMarch pic.twitter.com/eyBAUTOHsc

— Isaac Sello (@seitlholo) January 25, 2023