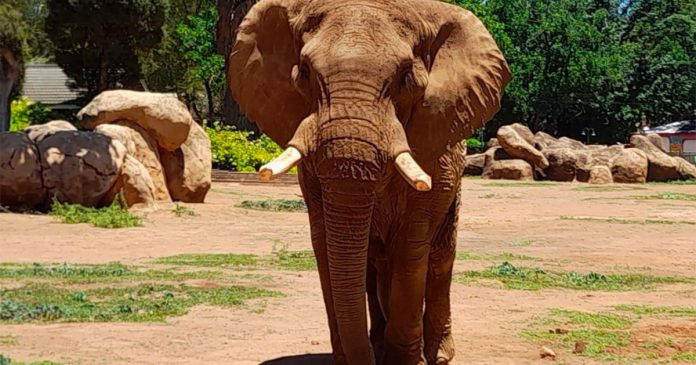 It's been seven months since the South African National Biodiversity Institute (SANBI) announced it would be retiring Charley, the elephant held captive at Pretoria National Zoological Gardens (NZG).
Charley has become a household name in SA with many conservationists urging authorities to let him retire and spend his final years, finally, with some level of freedom. Charley's entire life has been devoted to entertaining humans – he was a circus elephant for his first 20 years, and then has spent the last 22 years in Pretoria Zoo.
On Wednesday, the NSPCA (National Council of SPCAs) published a statement headed 'Anticipation Builds For The Long Awaited Retirement of Charley The Elephant'. The NSPCA said it "remains opposed to the keeping of wildlife in captivity, and will continue to work with SANBI to expedite Charley's retirement process with his welfare in consideration".
The NSPCA, which has been advocating for Charley's removal from the Zoo to an accredited and suitable wildlife sanctuary for a number of years, says the Council plays an influential role in planning Charley's retirement.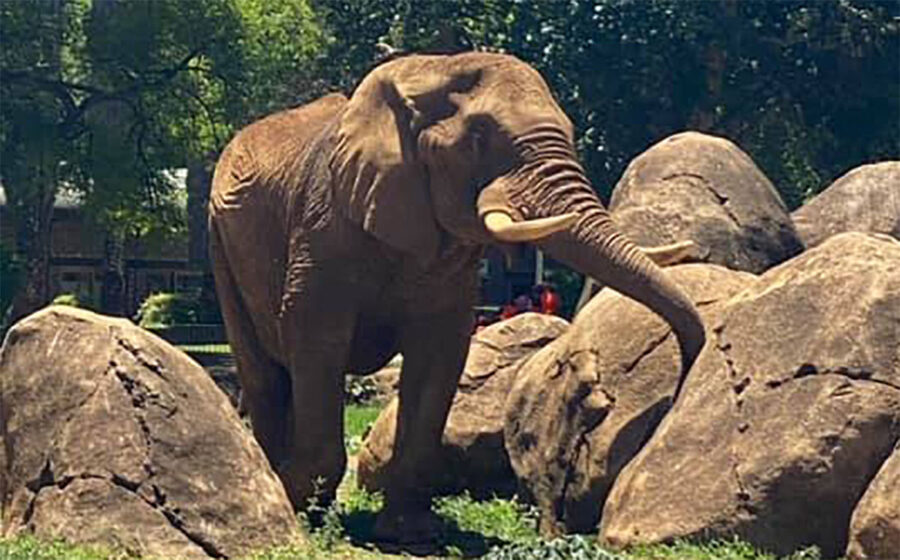 SANBI said last year that Charley's advanced age (42) was one of its considerations in deciding to retire him, and that the male tusker would hopefully be given the opportunity to have some female companionship following the death of his late partner Landa (36), in 2019.
Captive-held elephants do not usually live for as long as wild elephants (which can live up to 70 years), and with Charley approaching his 43rd birthday, the NSPCA says it urgently awaits SANBI's announcement of a retirement date for Charley. Senior Inspector Douglas Wolhuter, Wildlife Protection Unit Manager, NSPCA, says:
"We can only imagine what the future holds for Charley – after a lifetime of confinement, to a life where he will be relatively 'free' to make choices of his own. Charley deserves to experience company of his own kind, he deserves to be able to express normal behaviour and learn how to fully be an elephant. Every measure should be taken to ensure the best possible decisions for Charley's welfare are taken going forward."
As reported by SAPeople in July 2022, SANBI said the date for Charley's retirement would be announced once "all processes have been finalised" and that it remained committed to the welfare of all animals in its care.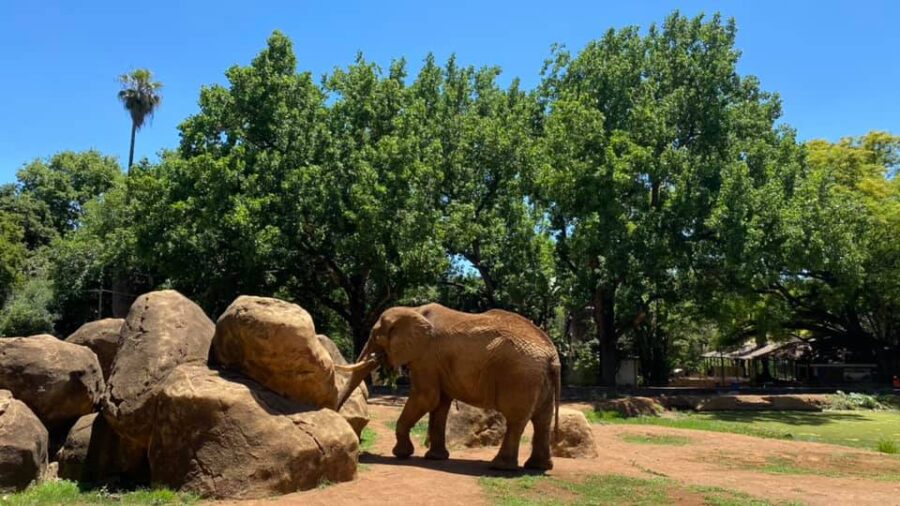 SAPeople has reached out to SANBI today for feedback on a planned date for Charley's long-awaited retirement, and will update this article when they reply. UPDATE 16 FEB: SANBI says: "Once the date has been set we will share on our social media platforms and also on the website." There you have it!