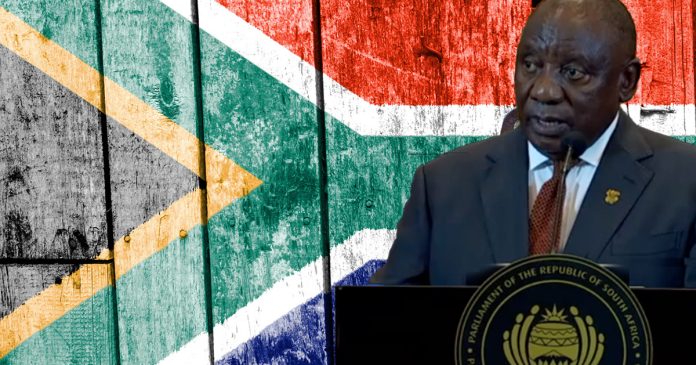 DA leader John Steenhuisen said in a statement on Thursday night: "In the absence of any real solutions to the permanent loadshedding crisis created by the ANC, President Cyril Ramaphosa during his SONA address desperately grasped at the straw of a sweeping National State of Disaster."
Calling the national state of disaster "dangerous", the DA pointed out the "fatal flaws" that occurred during the state of disaster legislation during the Covid-19 pandemic, reminding South Africans that it "allows the ANC unfettered power to loot without any parliamentary oversight".
Steenhuisen said: "The DA is already in court to declare the Disaster Management Act unconstitutional and we will now do the same to prevent the ANC looting frenzy that will follow Ramaphosa's dangerous and desperate announcement like night follows day.
"Our country simply cannot survive another round of the looting and irrationality we saw during the Covid pandemic. Last time around, the lack of accountability under a National State of Disaster enabled Minister Nkosazana Dlamini-Zuma – who is again in charge of managing the ANC-made load shedding disaster – to issue nonsensical and economically destructive regulations that were entirely disconnected from Covid, including banning everything from cooked chicken to open-toed shoes and alcohol.
"A National State of Disaster under the guise of dealing with the loadshedding crisis will similarly empower the ANC to abuse procurement processes and issue nonsensical regulations that have nothing to do with the electricity crisis. The DA will not sit back and allow the ANC to abuse the electricity disaster it created to loot and further abuse the people of South Africa."
Steenhuisen a sweeping disaster declaration would punish South Africans for the "damage wrought by decades of ANC corruption and cadre deployment at Eskom".
The DA again issued its call to "urgently loosen the regulatory noose around the electricity system's neck by incentivising massive private sector investment in generation, and removing impediments like localisation requirements and BEE to enable Eskom to recruit the skilled people it so desperately needs to speed up maintenance and unbundling."
As for the rest of Ramaphosa SONA address, Steenhuisen said it was characterised by delusion. "He talked of electric cars in a country that does not have electricity. He talked of hope in a country that has lost all hope.
"He also created yet another minister (Minister of Electricity) to add to the other two already getting in the way of a solution to the energy crisis. Instead of decentralising control and trusting in the market mechanism, Ramaphosa has opted to centralise even more power in his own Super Presidency – which lacks democratic oversight mechanisms, with Parliament lying in ruins and the Presidency having no portfolio committee to oversee it. More centralisation and less accountability is exactly the opposite of what SA urgently needs right now."