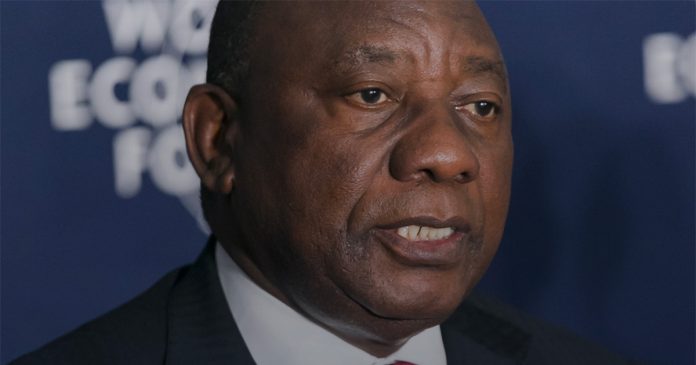 President Cyril Ramaphosa is expected to announce the changes to his cabinet after the Minister of Finance delivers his budget speech on Wednesday, 22 February.
Ramaphosa is also likely to reveal who will be the Minister of Electricity.
Members of the African National Congress (ANC) 27-member National Working Committee (NWC) were reportedly informed of Ramaphosa's plans during a meeting on Monday, 13 February.
According to the Mail and Guardian, those trusted few in Ramaphosa's inner circle do not believe his cabinet shuffle will see sweeping changes.
Instead, the president will likely make minor changes and plug gaps.
The Minister of Transport will probably be replaced as Fikile Mbalula, elected ANC Secretary-General in December, leaves the cabinet to take a full-time position at Luthuli House.
Ramaphosa will also likely announce a new Minister of Public Service and Administration.
The role has been empty for over a year after Ayanda Dlodlo was appointed as an executive director on the board of the World Bank in Washington, D.C., in the United States.
Employment and Labour Minister Thulas Nxesi has filled the position in an acting capacity since April 2022.
Ramaphosa also spoke about the appointment of the Minister of Electricity in the Presidency.
The controversial new position will act as a "project manager" for the Medupi and Kusile Power Stations.
Ramaphosa has reportedly asked Deputy President David Mabuza to stay on despite him making public his desire to resign.
Recently four ANC members, including the party's deputy president Paul Mashatile, were sworn in as MPs fuelling speculation that they are destined for cabinet positions.
According to Bloomberg, Ramaphosa's camp has sought to convince the president to consider other Deputy President candidates as they believe Mashatile is too ambitious.
Allies have reportedly suggested appointing Mashatile as a cabinet minister and finding a caretaker deputy president until the 2024 general elections.