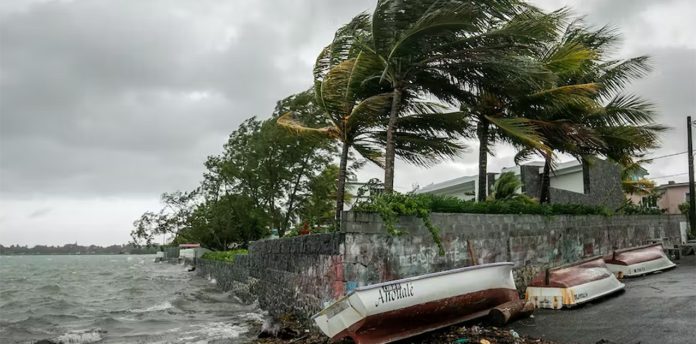 The South African Weather Service (SAWS) has warned of the possibility of heavy rainfall, which may result in widespread significant flooding in Limpopo and Mpumalanga.
Later this week, very heavy rainfall in the order of 200 to 400 mm is possible in Vhembe and Mopani in Limpopo, and to a slightly lesser extent, Ehlanzeni in Mpumalanga.
"This (comes) after significant flooding occurred over the Lowveld and escarpment areas (such as the Kruger National Park) the last few weeks, maybe catastrophic and cause prolonged and severe impacts.
"Although not as much rain is expected over other places in the north-eastern parts, residents of Capricorn (Limpopo), as well as Umkhanyakude, Zululand and Amajuba (KwaZulu-Natal), residents are urged to be extra vigilant as the situation may be exacerbated by the recent flooding events in these places," SAWS said on Wednesday.
In addition to heavy rains, strong winds caused by Tropical Cyclone "Freddy" are also expected in the north-eastern parts from Friday evening, with average speeds of about 45 km/h.
"Freddy" made landfall along the eastern coastline of Madagascar, just north of Mananjary, around 19:30 SAST on Tuesday early evening.
"The relatively compact storm was a low-end category 2 tropical cyclone just before making landfall, with winds of 150 km/h and gusts up to 180km/h. 'Freddy' weakened significantly due to the rugged terrain it encountered and was downgraded to an overland depression during the evening.
"The World Meteorological Organization (WMO) designated Regional Specialized Meteorological Centre (RSMC) located at La Reunion, forecasts that "Freddy" will continue in a west-south-westerly direction over the next few days, regaining its strength this evening as it moves into the Mozambique Channel," SAWS said.
"Freddy" may yet again reach near-tropical cyclone status by Thursday evening while heading to southern Mozambique, making landfall just north of Vilanculos on Friday morning.
It is expected that "Freddy" will affect the north-eastern parts of South Africa from early Saturday until Monday (25 to 27 February 2023) especially the Lowveld and escarpment areas of Limpopo and Mpumalanga, as the weather system will be semi-stationary along the north-eastern border for a few days.
SAWS, in consultation with National and Provincial Disaster Management structures, will continue to monitor developments on a 24/7 basis and will issue regular updates in this regard, across a variety of media and social media platforms.
"Furthermore, the public is urged and encouraged to regularly follow weather forecasts on television and radio. Updated information in this regard will regularly be available at www.weathersa.co.za as well as via the SA Weather Service Twitter account @SAWeatherService." – SAnews.gov.za