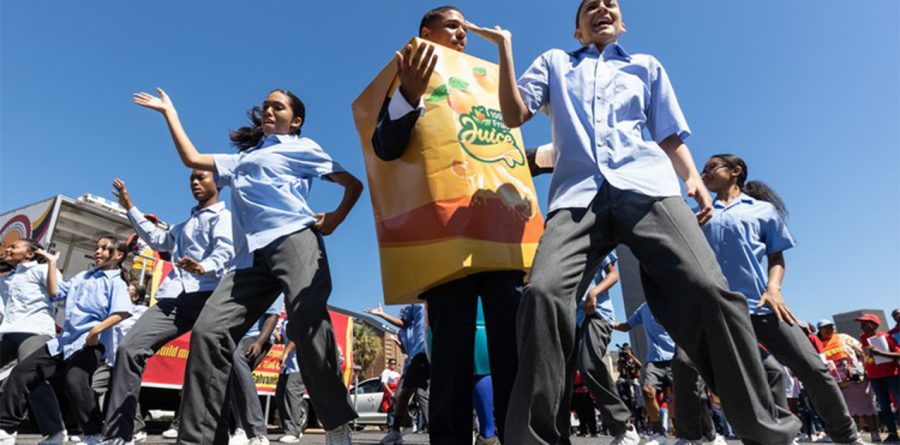 Budget: Putting sugar tax on hold "puts profits ahead of people" say activists
Health activists demonstrating in Cape Town for a rise in the tax on sugary drinks were disappointed by Finance Minister Enoch Godongwana's announcement in his Budget speech that the tax would be frozen for two years. Godongwana said this was "due to the difficult operating environment for the sugar industry from the impact of flooding […]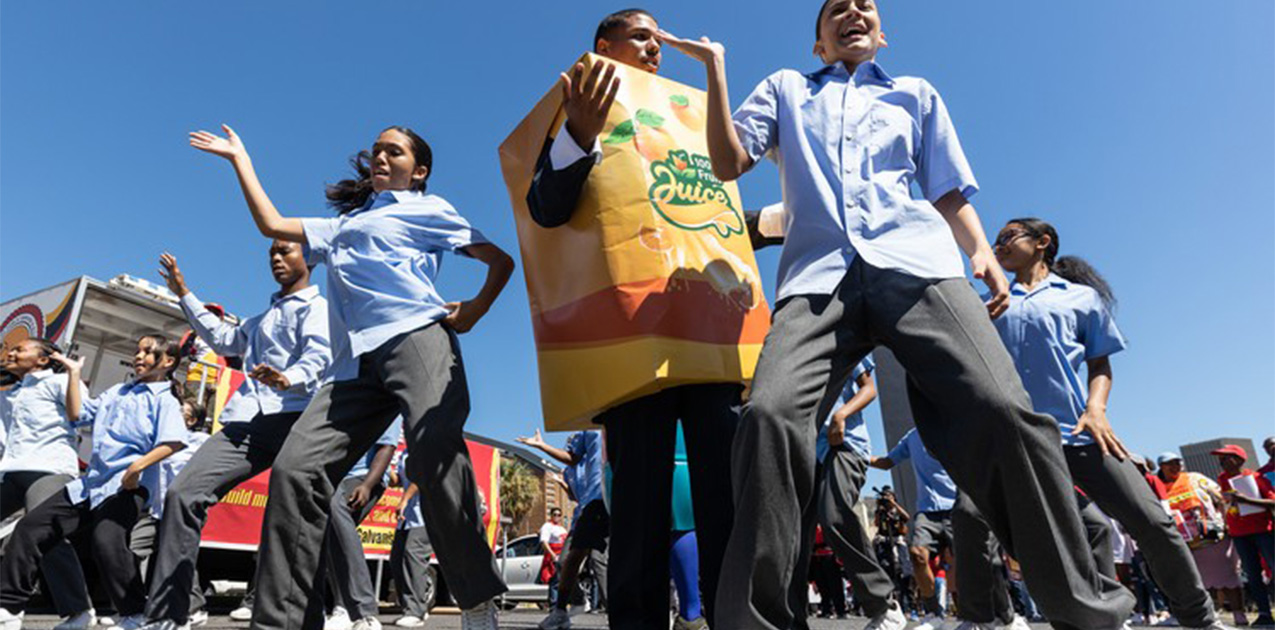 Health activists demonstrating in Cape Town for a rise in the tax on sugary drinks were disappointed by Finance Minister Enoch Godongwana's announcement in his Budget speech that the tax would be frozen for two years. Godongwana said this was "due to the difficult operating environment for the sugar industry from the impact of flooding and social unrest."
The tax on sugary drinks was first introduced in 2018 to reduce consumption. The tax is imposed on drinks with more than 4g of sugar per 100ml. Research from the University of the Witwatersrand in 2021 showed that it has been effective in reducing the consumption of sugar-sweetened drinks.
HEALA, a coalition of organisations focused on nutrition, organised a flash mob in the Cape Town city centre ahead of the Finance Minister's Budget Speech on Wednesday, advocating for an increase in the sugary drinks tax. They want the tax to be increased from 11% to 20%, following the guidance of the World Health Organisation.
The flash mob was part of HEALA's "Less Sugar, More Life" campaign, and featured school pupils from Cape Town in a dance.
"We don't even notice how much sugar we are drinking in sugary drinks and it's harmful to our health. I want other young people to know that it's dangerous," said one of the dancers, Enkosi Stofile.
"The announcement by the Finance Minister, coupled with ineffective increases on other health taxes such as alcohol and tobacco, is a direct attack on the lives of millions of people at risk of serious health conditions such as diabetes, cardiovascular diseases and cancer," said Nzama Mbalati, HEALA's Programmes Manager.
Mbalati said there was no rationale for the decision to maintain the rate of tax on sugary drinks. "This decision is not in the interest of ordinary people. Instead, it puts profits ahead of people."
About 10,000 new cases of diabetes are reported in South Africa each month, according to the International Diabetes Federation. Up to 70% of women and 39% of men are obese or overweight. Sugar is a cause of obesity and tooth decay, and is linked to a range of other non-communicable diseases. The national budget for 2023, tabled by Godongwana in parliament today, includes a R200-million reduction in health spending this year.
Before the budget speech, News24 reported that the South African Sugar Association said 6,000 jobs could be lost if the tax was increased. SASA also said 9,000 jobs had already been lost since the levy was introduced.
However, in the aftermath of a fraud scandal at Tongaat Hulett, South Africa's largest sugar producer, in 2018, 5,000 workers were served with retrenchment letters.
Published originally on GroundUp | By Daniel Steyn