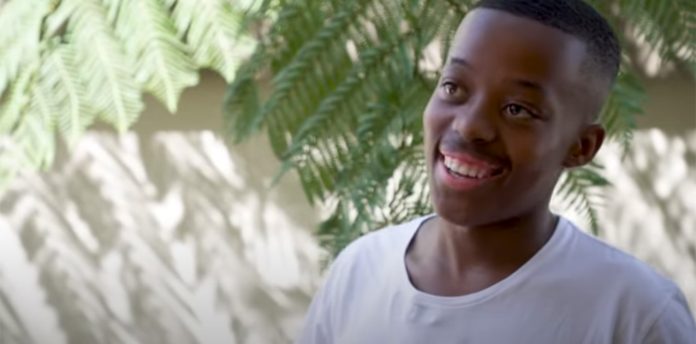 Here's what's coming up on Carte Blanche this week. You can watch the show on Sunday 26 February in South Africa on DStv Now OR stream it overseas in most countries on Showmax from Tuesday 28 February if you're abroad.
Tough to break into and even tougher to succeed in, motorcycle racing is one of the most competitive sports in the world. But at ten years old, Kgopotso Mononyane, affectionately known as KJ, knew that he had a need for speed. With his hand on the throttle, he's spent the last five years honing his skills to become one of the best rookie motorcyclists in the country. Now, he's racing in the memory of the man who started it all: his father. Carte Blanche meets this extraordinary racer.(Producer: Floris Kotze | Presenter: Macfarlane Moleli)
Watch the show overseas | Watch in SA on DStv Now
Also on Carte Blanche this Sunday 26 February
"It's hard to be pragmatic staring at the remains of an elephant. Certainly, one that suffered a painful death at the hands of poachers. But, in this country, conversations – even those on conservation – are complex. Whatever the solution in Jozini, it won't be arrived at by finger-pointing and shrill calls to silence the guns." – John Webb, Executive Producer
A conflict is brewing in northern KwaZulu-Natal, pitting people against elephants. In September last year, Indlovu, a female, trampled a man to death on the east bank of the Jozini Dam. It set in motion a bloody reprisal from the local community, resulting in the ongoing killing of elephants in the area. It's a conservation catastrophe that has its roots in a drought seven years ago. Then able to move to the other side of the dam, a great herd of these mammals from a private reserve in Pongola crossed paths with rural communities. Unable to cross back when the rains returned, the elephants stayed, often destroying valuable grazing land in the area. While there were tense encounters before, local communities say the trampling of one of their own was the last straw. Others, though, say there's something far more sinister at play than a bid to preserve farmland and a recent attack on foreign tourists suggests they could be right. Carte Blanche investigates.(Producer: Nicky Troll | Presenter: Macfarlane Moleli)
Watch the show overseas | Watch in SA on DStv Now
It began as an ordinary Saturday for Fanie Smith, a resident and business owner on the Vaal River in Gauteng. But in the space of just two hours, Smith and his neighbours were forced to evacuate their homes and flee to higher ground. When 12 of the dam's 60 sluice gates were opened – all at once – millions of litres of water were sent cascading downstream, destroying homes and properties as low lying areas were washed away. But residents say that the disaster could've been avoided. Continuous rainfall and rising dam levels were a signal to gradually open the sluice gates in the weeks prior and would have prevented the flooding. Carte Blanche finds out what really happened. (Producer: Anina Peens | Presenter: Claire Mawisa)
Watch the show overseas | Watch in SA on DStv Now
Was driving to Sasolburg today from Vanderbijlpark and saw this by the Vaal Park… It's bad… pic.twitter.com/TQ7bZGOlBK

— Call Me Kev! (@SiyaaMazibuko) February 20, 2023
It's an important service, helping clients give their loved ones a dignified send-off, but running a funeral business isn't easy. And that's especially true in times of near-continuous power cuts. The country's energy crisis is impacting the funeral sector in multiple ways, notably its ability to store the bodies of the departed at the required temperature. As a result, mortuaries are urging the bereaved to bury their loved ones within days, while those able to afford generators are buckling under the financial pressure of keeping them running. Unsurprisingly, many funeral homes have had to close. In a country where it often takes weeks for some cultural burial rites to be performed, what, if anything, can be done?(Producer: Busisiwe Gumede-Chizhanje | Presenter: Claire Mawisa)
Watch the show overseas | Watch in SA on DStv Now
CARTE BLANCHE: THE PODCAST
Russian Roulette, K9 Heroes & A Lesson for SA Tourism
Controversial naval exercises jointly staged with Russia that coincided with the one-year anniversary of the Ukraine war… What message does this send to the world? Ferial and Masa also look at the dire state of SA's grant system. And we hope SA Tourism is listening: comedians Bouwer Bosch and Themba Robin Behrens show them how it's done. That and more in this week's The WholeWeek Wrap with Daily Maverick.
The Singing Policeman
He won the hearts of millions of South Africans and rose to the top to win SA Idols. So, why is the policeman with the big voice now selling eggs and atchar from the boot of his car? The answer will inspire you…
PICKS OF THE WEEK
Murder in Morningside
Killed at gunpoint… Rapper Kiernan "AKA" Forbes and his close ally didn't stand a chance against armed hitmen. With several reported assassinations in the music industry, are South African artists under siege?
I'm so sorry that Tibz was caught in this rotten situation. Our heartfelt condolences to you.🌹

— Virgo Girl (@marilyn_meth) February 19, 2023
If the Senzo Meyiwa trial is anything to go by, let's just say I'm not holding my breath 🤷🏽‍♂️🤷🏽‍♂️🤷🏽‍♂️

— Vimbanator ❤️&✌🏽 (@VimbaZolile) February 21, 2023
Fort Hare Hit List
Corruption, fraud and murder… An explosive interview with Fort Hare's Vice Chancellor Prof. Buhlungu reveals why there's a target on his back.
Meanwhile, Police Minister Bheki Cele urged the University of Fort Hare to beef up security. This was in response to questions raised in parliament earlier this week following the murder of Buhlungu's bodyguard. "A task team from the SAPS national head office, led by the divisional commissioner of Crime Intelligence, has been established to conduct an investigation [into the attempted assassination of Buhlungu]. The investigation is ongoing," Cele said.
Prof Buhlungu is a great guy we worked with him when he was head of humanities at UCT. It's a shame that criminals have put a price on his head. SA is a strange country.

— Dr Grasian Mkodzongi (@Hondo1973) February 22, 2023
Tiger on the Loose!
This week, as reports started trickling in of an escaped lioness in the North West, we couldn't help but think back on our recent story on Sheba the tiger.
Powerless and Peeved
This week, as reports started trickling in of an escaped lioness in the North West, we couldn't help but think back on our recent story on Sheba the tiger.
If you're overseas – you can watch #CarteBlanche from Tuesdays, and thousands of other popular local South African shows & movies by subscribing to Showmax International now. You can try it FREE for 14 days. 
Find full episodes of Carte Blanche on DStv Catch Up.
Carte Blanche is on M-Net & M-Net HD [101], 26 February 2023 at 19:00 & again on M-Net Plus 1 [901] at 20:00
***
Please note: Carte Blanche is only available to international Showmax subscribers in Andorra, Australia, Austria, Belgium, Denmark, Finland, France, Germany, Greece, Iceland, Indonesia, Ireland, Italy, Liechtenstein, Luxembourg, Malta, Monaco, Netherlands, New Zealand, Norway, Portugal, San Marino, Spain, Sweden, Switzerland, United Kingdom. Not all titles are available in all territories. Showmax brings you the best South African series and movies, from the classics to the latest releases, from complete box sets to kids' favourites.