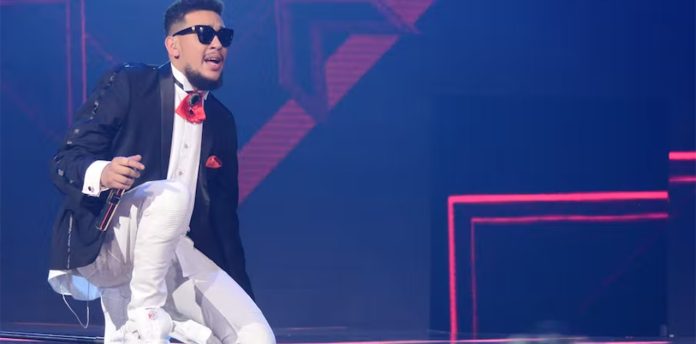 Just weeks before being gunned down in what appeared to be a hit, the South African rapper AKA (Kiernan Forbes) had announced he was ready to release his new album, Mass Country. After his death, his family decided to go ahead and release the album on schedule as a tribute.
At his memorial service on 17 February in Johannesburg, fellow rapper and frequent collaborator Yanga Chief delivered a remarkable speech. In it, he revealed much of AKA's creative process. Yanga disclosed that AKA was aware that it took "an army of different elements to create a hit". In other words, the search for sonic gold was painstaking, deliberate and all engrossing. AKA gave what it took to find the right hooks, beats and personnel.
Mass Country, the rapper's fourth album, could have been a much worse offering without its multiple features and collabs. Before its much-anticipated release, AKA had been proclaiming he wasn't merely a hip-hop mainstay but also a pop music juggernaut. There's some truth to this self-assessment.
Mass Country is a sometimes uneasy assortment of genres, moods and sensibilities slapped over a wide range of beats, production styles and talent.
Outshone by collaborators
For his creative and production crew, AKA cast his net far and wide. A-list South African rappers Khuli Chana, Blxckie, Emtee, Nadia Nakai, Nasty C, Sjava, Yanga Chief, Nigerian top-notch producer KDDO and many others joined in the collective effort to create what was intended to be a masterpiece, or at least a landmark album.
There are just a few tracks in which AKA performs largely by himself and when he does, it's mainly about ego boosting. In Mbuzi (freestyle) he sings his own praises and affirms his spot atop the hip-hop pile. He takes shots at rivals and detractors, reminding them that he's "cut from a different cloth". But in this exciting cut, South African rapper Thato Soul blows AKA off his own joint. Thato, in this case, is the undisputed beast and not AKA.
AKA does better in Amapiano, a Latin-influenced track with help from Mozambican hip-hop artist Laylizzy and upcoming rapper Weathrd. Once again, his collaborators lift the joint out of mediocrity. AKA delivers his chorus without autotune, which is rare for him. And yet again, AKA assumes the role of a passenger on his own cruise while his collaborators are the pilots.
With such an amazing cast of artists and a run of features, it is hard to deliver a dud. But how much of the album's creative vision is AKA's? The album often feels like he's throwing darts at a board, hoping that something will stick. This makes this suite of tracks rather unwieldy.
Mixed bag
Anxiety is another self-absorbed and derivative assemblage of lyrics and hooks spread over somewhat infectious beats. This is obviously the work of his impressive producer, Thabo Nelson Tota.
On Company, the talented KDDO once again delivers the goods and hurls AKA to higher creative levels. Here, he delivers his verses with élan and some degree of conviction. Both artists stress their playboy credentials over KDDO's smooth, warm beats and production. This is the type of production value and quality that made AKA's previous hits such as Fela in Versace and Jika so irresistible.
In The Last Time, AKA's tone and sensibilities are slightly more reflective, "his ego in ashes" and not controlled by a surfeit of testosterone.
In Crown, South African rapper Emtee joins him in asserting his place at the top of the hip hop game and in calling out for concomitant blessings. The heavy R&B tones sound somewhat mature and well-executed.
So this is indeed a mixed bag of beats, visions, influences and talent.
Claiming the crown nonetheless
AKA was nonetheless motivated to claim his crown in the game. He wasn't about to accomplish this alone. And so, adopting his customary approach, he enlisted all the certified hit makers he knew to assist him.
AKA was never the most technically proficient rapper. He also admitted – unusually for him – that he didn't possess the vocal prowess of South African jazz artist Judith Sephuma. But he discovered an approach that worked exceedingly well for him. His winning plan was simple: cultivate talent wherever he could, draw them into his creative orbit, feed them with the formative mists of his vision, and hope chance blesses their efforts with success.
On this last offering, it seems all his collaborators were willing to go the extra mile in serving and nurturing his complicated – or is it conflicted – vision. It is also a testament to his extraordinary tenacity and leadership qualities. He apparently bent this diverse gallery of talented artists to his will in reaching heights that his own talents could not take him to.

Sanya Osha, Senior Research Fellow, Institute for Humanities in Africa, University of Cape Town
This article is republished from The Conversation under a Creative Commons license. Read the original article.