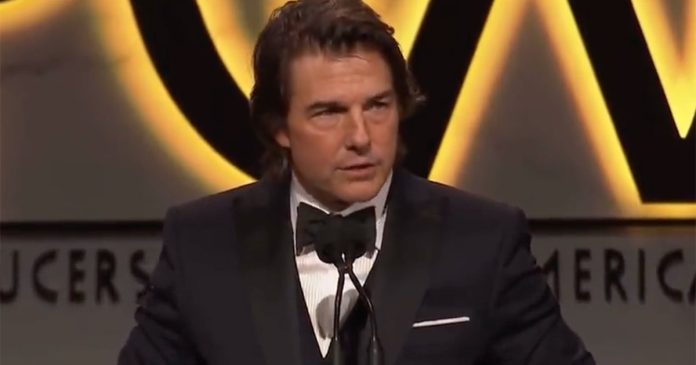 Tom Cruise has not only shared his love for South Africa with the world, but on Saturday night he also praised the philosophy of Ubuntu. Watch the video below.
The Hollywood superstar was speaking at the 34th Producers Guild Awards in LA, USA, where he was the recipient of the David O. Selznick Achievement Award.
Speaking on stage to the gathered film industry professionals, Tom ended his acceptance speech with these wonderful words about beautiful South Africa:
"I just got back from filming in South Africa. It's an absolutely stunning country,
and there's a beautiful philosophy – Ubuntu – that originated there.
And it is the idea that humanity is based on the plural, not the singular.
Ubuntu means essentially: I am because we are.
And so I thank all of you. I am because you are, thank you."
WATCH Tom Cruise extols the virtue of Ubuntu
If you're in South Africa, watch Tom Cruise in Top Gun Maverick, on Showmax now! 
Cruise said so many in the industry, including Steven Spielberg and Jerry Bruckheimer, had "enabled me the adventurous life that I've wanted. I've been able to travel the world and work and watch films in so many countries to share in their cultures and realize how much we all have in common, and to admire our differences."
Tom has spent a large part of the last year filming his latest instalment of Mission Impossible, in South Africa.