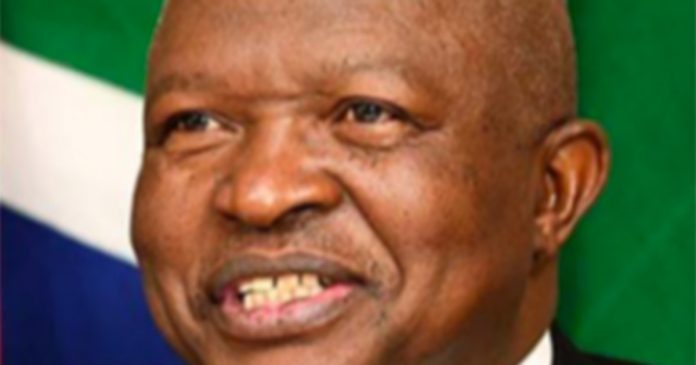 Deputy President David Mabuza has resigned as a Member of Parliament (MP) following his request to President Cyril Ramaphosa to resign from his position. He served as Deputy President of South Africa from 2018 and his resignation marks the end of his term.
Cabinet reshuffle imminent
President Ramaphosa is expected to announce Mabuza's replacement, along with the much anticipated new Minister of Electricity and a reshuffled Cabinet "in a matter of days", according to Presidential spokesperson Vincent Magwenya.
"There are vacancies in Cabinet. We also now have a vacancy in the role of a Deputy President and so there is a sense of urgency that the President fills those vacancies as soon as possible. In a matter of days, that announcement will be made.

"The President has to apply his mind. The appointment of Cabinet members and the management of Cabinet is not something that you can conduct in haste. It's something that has to be carefully considered because you have to look at the stability of government, you have to look at the programmes that are already underway.

"There are many layers of complexity and sensitivity that have to be looked at."
It would be great if the president could remove corrupt ministers like those that former Eskom CEO Andre de Ruyter accused of being deeply involved in Eskom corruption. But, according to Magwenya, President Ramaphosa does not have those names, and therefore cannot factor that into his impending Cabinet reshuffle decision.
"What the President has said is that Mr De Ruyter should approach law enforcement agencies with all the evidence and all the information that he has. He has a duty to do so and he had a duty to provide that information to law enforcement agencies as the CEO of Eskom," said Magwenya.
He also pointed out that what De Ruyter has said is "nothing new, to the extent that we know that there is corruption at Eskom." He added:
"More importantly, government has responded to that level of criminality that exists within Eskom through a multi-disciplinary task team that has been deployed to Eskom through the NatJOINTS. That includes all the law enforcement agencies, including State Security… and they are dealing with every aspect of wrongdoing going on at Eskom."
The spokesperson said: "The President has also been on record to say that we now have law enforcement agencies that have been empowered to operate without any fear or favour. We know we come from an era where some of these law enforcement agencies were ameliorated of skills, were disempowered in so many ways. That has changed… They now investigate without any fear or favour.
"So anybody who has any information that can assist in curbing the levels of corruption at Eskom is urged to take that information to law enforcement agencies so that it can be fully investigated," Magwenya said.
President Ramaphosa thanked outgoing Deputy President Mabuza for his service, saying:
"The Deputy President has undertaken the responsibilities of his office with dedication. I am grateful for the support he has provided to me throughout his term and for the leadership he has provided to the work of government.

"His contribution has been valued by the many constituencies with which he has engaged, including traditional leaders, military veterans, civil society formations and international bodies.

"As Leader of Government Business, he has ably managed the relationship between the Executive and Parliament, working to ensure that the transformative legislative programme of this administration is advanced."
– SAnews.gov.za