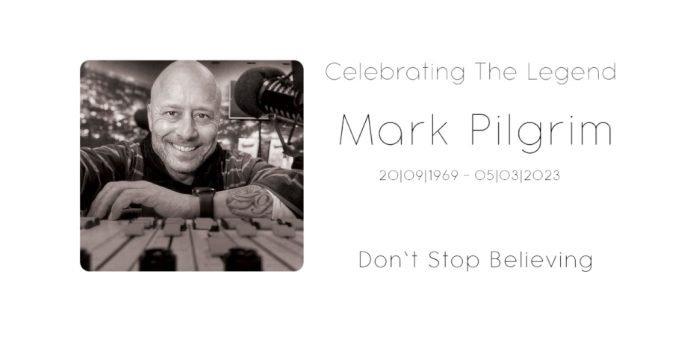 Details for the virtual memorial service of late radio presenter Mark Pilgrim have been revealed. Here's how – and when – you can stream it live.
Hot 102.7 FM shared details of the memorial service for Pilgrim who died earlier this week after a brave battle with stage four lung cancer.
While the event remains private, fans of the veteran media personality can stream the service virtually.
ALSO READ: 'Love, daddy': 5 Times Mark Pilgrim was the ultimate girl-dad
MARK PILGRIM MEMORIAL DETAILS
In an update shared by Hot 102.7 FM's social media account, details for the service, which will take place in Johannesburg on Friday, 10 March, were announced.
ALSO READ: 'DJs in the sky': Jeremy Mansfield fans remember Mark Pilgrim
The station also shared a link to the live stream, which will go live from 09:30.
The event will start at 09:41 sharp.
Join us in paying tribute to our beloved Mark Pilgrim, a memorial is being held in Johannesburg tomorrow. It will be live-streamed here: https://t.co/6AoKUc2x4s The link will be live from 09h30 and the service will start promptly at 09h41. pic.twitter.com/HX2tZRMb4X

— HOT102.7FM (@Hot1027FM) March 9, 2023
The station shared a famous quote by Mark; "Don't stop believing."
Friends and family of Pilgrim, including his two daughters Tayla-Jean and Alyissa and ex-wife Nicole Torres, as well as fiancee Adrienne Watkins, are expected to attend.
Pilgrim tragically lost his battle with stage four cancer on Sunday, 5 March, more than a year after his initial diagnosis.
ALSO READ: Mark Pilgrim in pics: From cheeky teen to brave, bald hero [photos]