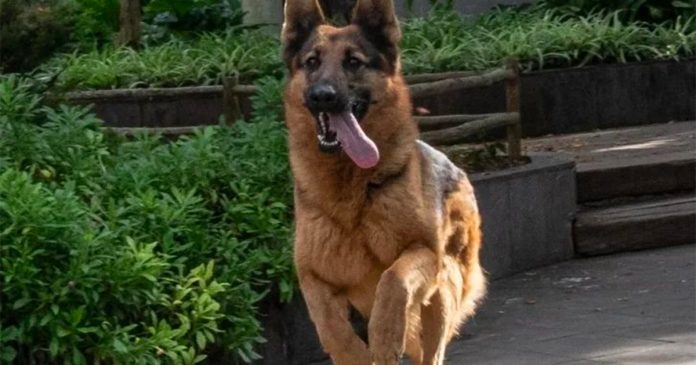 The Eastern Cape's first Anti-Poaching Tracking and Apprehension Dog, Sammy, has tragically passed away after being attacked by a swarm of bees. The 10-year-old German Shepherd, who played such an important role in protecting rhino, had retired in May 2021.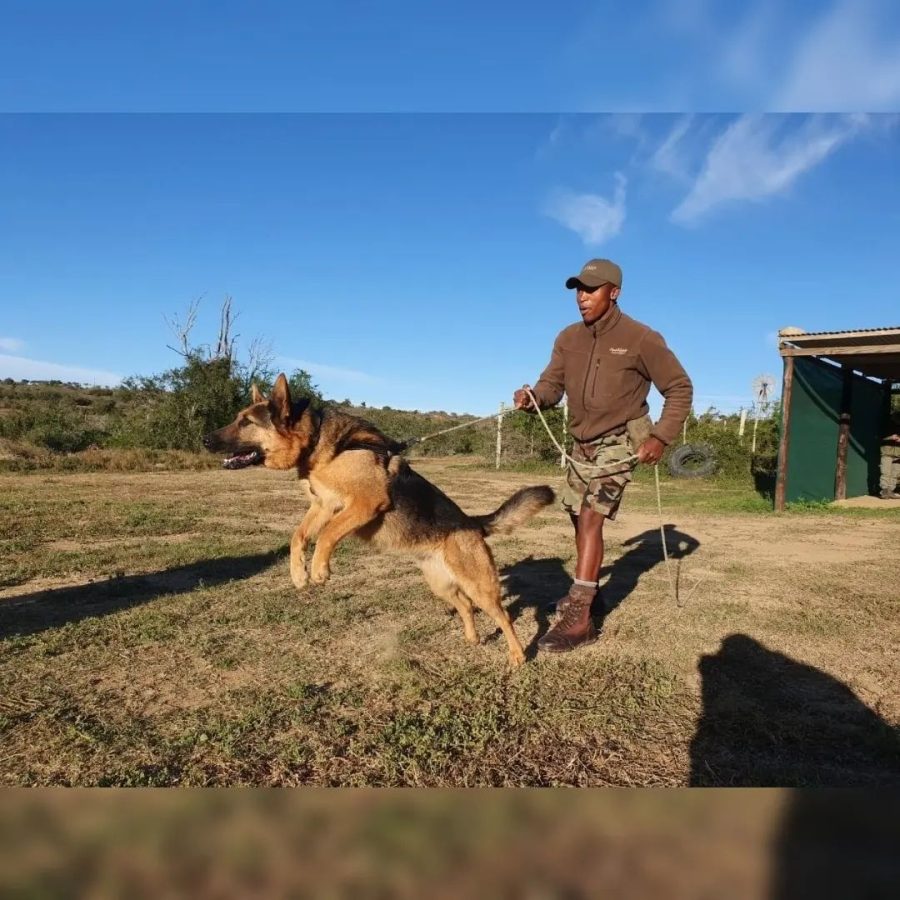 Chipembere Rhino Foundation said they had received word of their K9 Sammy's passing from her family (who adopted her after her retirement). She had been "attacked by a swarm of bees that resulted in her passing. They, like us, are devastated."
Sammy had been partnered with K9 handler Azola, and together "they played a significant role in enhancing the efforts of local APUs and community patrols to safeguard our Eastern Cape wildlife", said NGO Chipembere.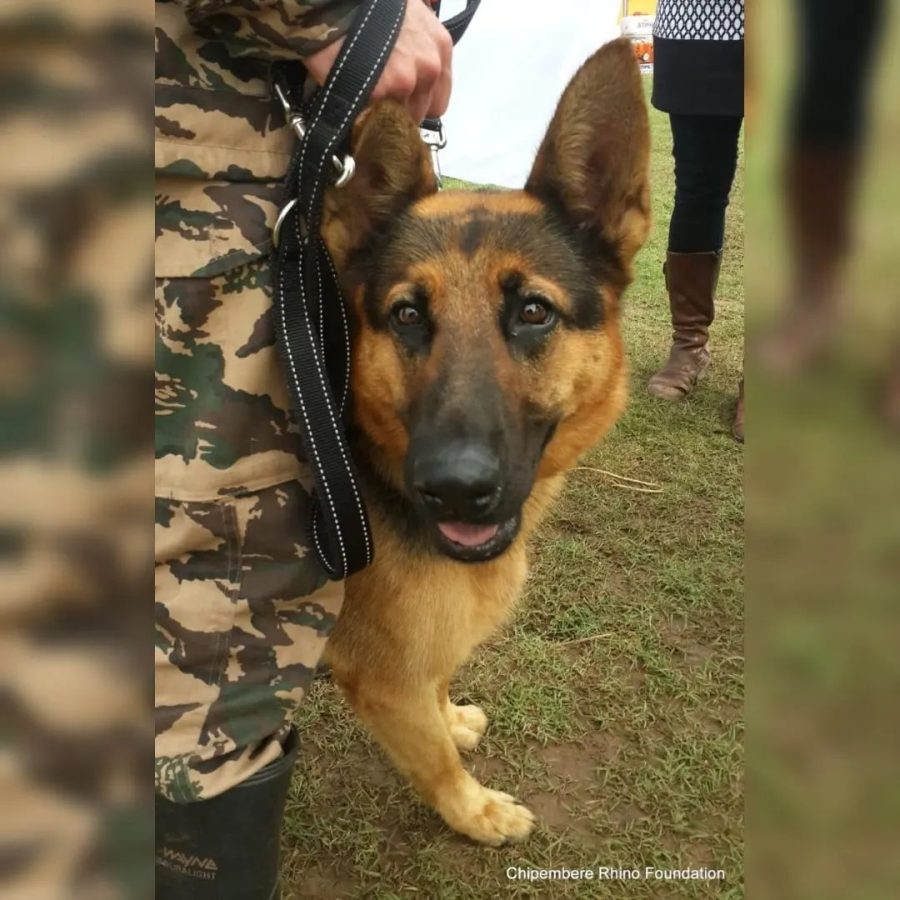 The Foundation paid tribute to "the Eastern Cape's first Anti-Poaching Tracking and Apprehension Dog",  saying:
"This special German Shepherd was adopted by the Howarth family who farm close to Amakhala Game Reserve where she spent more than 6 years on the front line of rhino conservation.

"Thank you for your service, Sammy – we are so sad but it is comforting to know that you loved and continued to be loved in your twilight years. Rest easy, Girl and run free over the rainbow bridge."
The Foundation thanked Mastertons Coffee & Tea Specialists for their ongoing support on their K9 programme, trainers Anthony & Aidon Lippstreu from Bronyx K9 Training College, Amakhala Game Reserve's Anti-Poaching Unit, particularly K9 handler Azola, Dr William Fowlds and Ikhala Veterinary Clinic and lastly, the Howarth family "for loving our Sammy girl".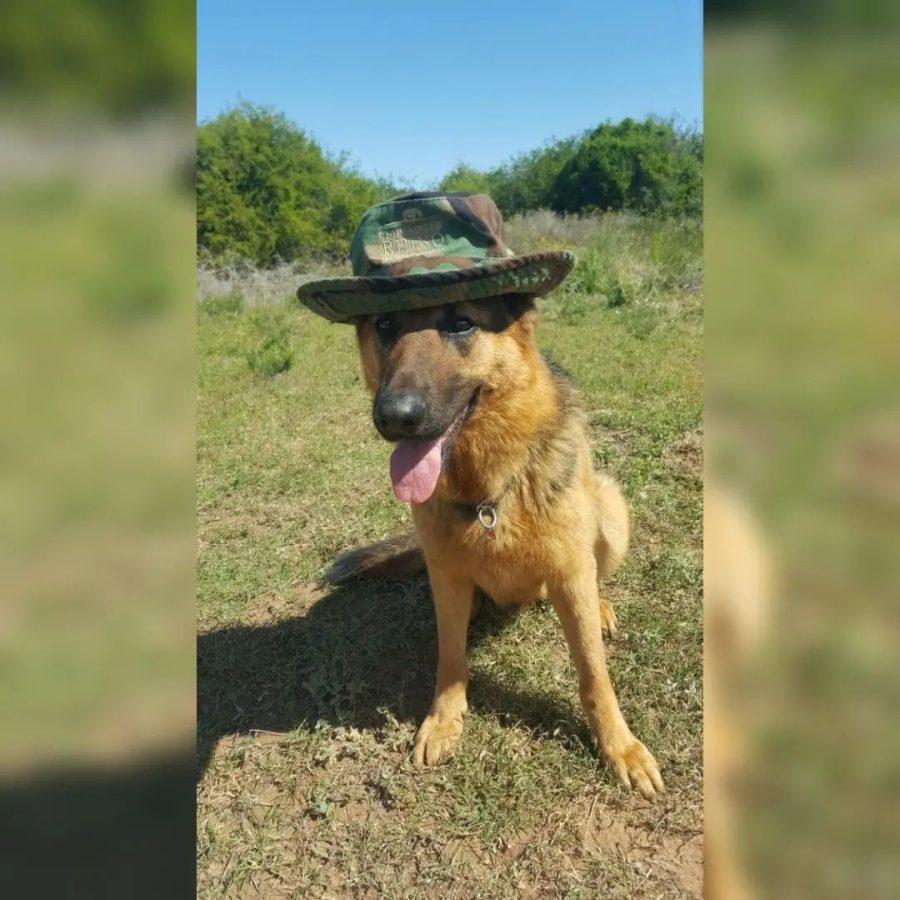 Legendary wildlife vet Dr Fowlds said on Facebook:
"Sammy's family are devastated as are so many of us who had the privilege of knowing this special girl. This is a tough one, but we all take some strength in knowing that Sammy was truly happy and deeply loved in her retirement years."
Dr Fowlds also thanked all Sammy's fans: "We know that many of you have followed Sammy's story all the way from her years spent protecting the precious wildlife of the EasternCape, to her happy and well-deserved retirement. Thank you for all the love and support for this courageous K9."
The Chipembere Rhino Foundation added: "We will miss her. Gone but never forgotten 🐾🙏"
Follow or support the Chipembere Rhino Foundation:
https://www.facebook.com/Chipembererhinofoundation