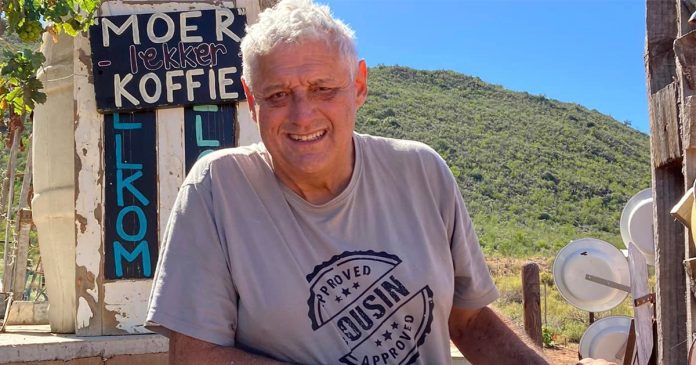 South Africa's favourite 'cousin', comedian Barry Hilton, shared a kindness post this week… about how a taxi driver helped him when he got stuck with a flat tyre whilst out cycling. But it wasn't Barry's message that caught our attention, but that of a stranger whose life was touched by Barry some years ago, on Christmas Day…
Barry Hilton's Christmas kindness boomerangs back years later
Barry Hilton and the thing about kindness
Barry Hilton gets the country laughing… and loving!
Barry had posted:
"So I cycled from Plett to Knysna this morning.
Got a flat 2kms from town.
A guy in a taxi stopped, helped me put the bike in the back, drove me to the bike shop. When I offered him some petrol money he, told me kindness doesn't charge.
We should stop worrying about bad people and embrace the good.
South African has great people let's celebrate that."
Over 200 people commented on the post, welcoming the good news in a sea of negativity, and celebrating just how wonderful South Africans are, with one top fan saying: "The man in the street are the good guys… Just shows how amazing this country could be without the politicians…" Another noted that the taxi driver must have laughed the whole way to the bike shop, having one of the country's best comedians to keep him entertained. Many thanked Barry for sharing positive news, and said he's one in a million.
But here's our favourite comment, showing no good deed ever goes unnoticed… and always has a way of being repaid. Alicia Impey Conradie said:
"Kindness has a way of being repaid. I will never forget the kindness Barry Hilton displayed when he visited my late husband (a complete stranger to him) in hospital on Christmas day in 2006 to brighten his day after his amputation. It made his (and some other patients') day and I have never forgotten this act of kindness. So glad another stranger was able to repay a little bit of Barry's kindness ❤️"
Thank you Barry, for keeping the country laughing – and loving – through rain or shine.
Follow Barry Hilton on FB here:
https://www.facebook.com/OfficialBarryHilton