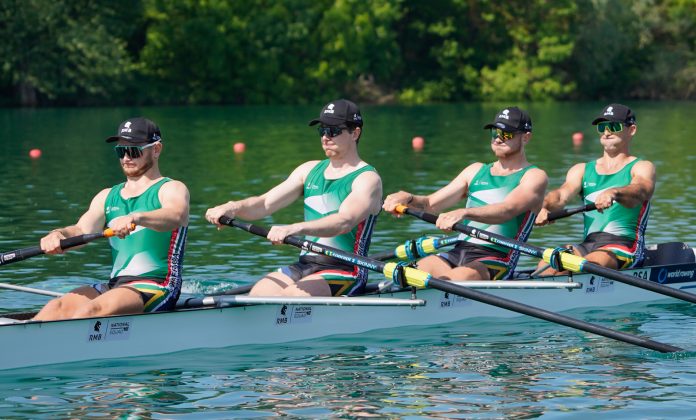 South Africa's RMB National Rowing Squad has started their international season with a fantastic performance at the first Rowing World Cup, held in Zagreb, Croatia – winning silver and bronze. The Men's Four and Women's Double Scull both secured medals, with the Men's Four rowing a particularly impressive race.
The Men's Four – comprised of Henry Torr, James Mitchell, Christopher Baxter, and Jake Green – had a point to prove after being beaten by the Ukrainian boat at the World Championships last year, which pushed them into the B Final.
The South African crew rowed a brave and determined race, overtaking the Ukrainian boat and pushing onto the fast-starting Swiss crew to secure a silver medal in a time of 6:02.12.
"This silver medal marks a significant improvement for the Men's Four, and the team should be proud of their effort," said Team SA.
The Women's Double Scull, consisting of Katherine Williams and Paige Badenhorst, also performed admirably, securing a solid bronze medal in a time of 7:10.18. The South African crew displayed mature and controlled rowing, staying ahead of the Ukrainian double and having overlap on the Austrian double that finished fourth in the world last year.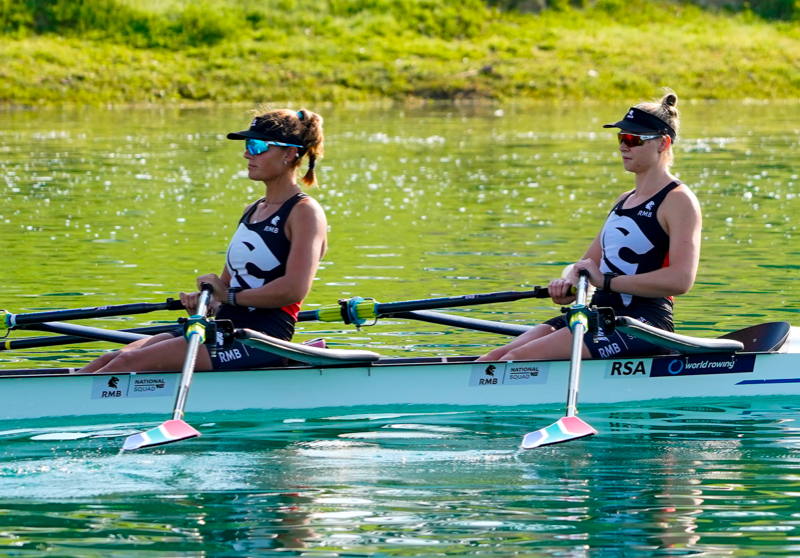 RMB's Head of Brand Lucy Lightfoot, says:
"It is extremely exciting and encouraging to once again see the high levels of performance from the RMB National Squad on the international stage. We would like to congratulate the rowers with the bronze and
silver they are bringing home. This first international regatta of the year plays an important role in the squad's preparation ahead of the Paris Olympics, and the results are indicative of the tremendous effort
of Tiago Loureiro RMB National Squad Head Coach and his team and athletes are investing in setting themselves, and South Africa, up for success."
The RMB National Squad's success in Zagreb bodes well for the rest of their international season. Their strong showing is a testament to the team's dedication and hard work, as well as the support they receive from their sponsors, RMB, according to Team SA.
Despite the tough competition, the RMB National Squad put in a solid performance, showcasing their skills and determination on the water. For this team, the regatta was their first international race of the season, and they are now focused on building up towards Olympic qualification in Serbia later this year.
Overall, the RMB National Squad's performance in Croatia demonstrates the team's potential to compete at the highest levels of international rowing. With continued support and hard work, this group of talented athletes has the potential to achieve great things in the sport and represent their country with pride on the world stage.
Source: TeamSA
The RMB National Rowing Squad has started their international season with a fantastic showing at the 1st Rowing World Cup in Zagreb, Croatia. The Men's Four and Women's Double Scull both secured medals, with the Men's Four rowing a particularly impressive race. pic.twitter.com/KSd9AxCdZQ

— RowSA (@RowingRSA) May 7, 2023