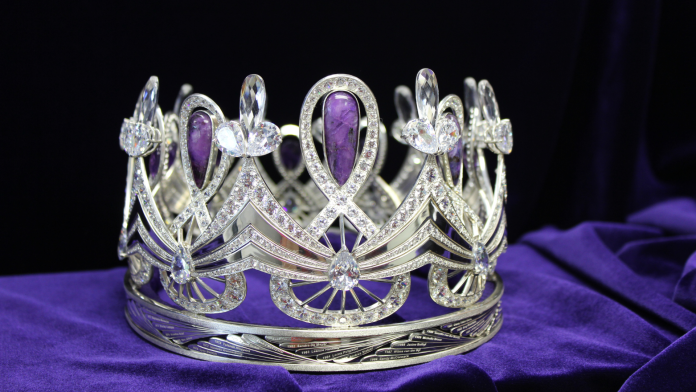 The Miss South Africa organisation announced the top 30 contestants who will be competing for the Miss SA 2023 title on Wednesday 24 May.
ALSO READ: Miss SA new rules: Entrants can have tattoos, piercings and kids!
MISS SA 202: NEW AND OLD FACES
The top 30 contestants vying for the Miss South Africa 2023 title come from all nine provinces in South Africa with Gauteng leading with nine contestants followed by the Western Cape with five and KwaZulu-Natal with four. The Eastern Cape and North West each have three contestants. While the Northern Cape and Limpopo each have two contestants and Mpumalanga and the Free State both have one.
The 30 hopefuls are an impressive and diverse group and include B Com, science and psychology graduates as well as lawyers, teachers, architectural students, a film creative and a student pilot. This year's rules changes allowed both married women and those with children to enter:
Both Jordan van der Vyver and Nicole Eksteen, who placed in this year's Top 30, are married while Rozelle Bester has a five-year-old son.
A number are no strangers to the Miss South Africa pageant stage: Natasha Joubert represented the country at Miss Universe after she made the Top 3 in 2020; previously placed in the top 10 were Van der Vyver (2020), Keaoleboga Nkashe (2022) and Melissa
Nayimuli (2020) while Bryoni Govender made the Top 12 in 2018.
ALSO READ: Werner Wessels: Meet the beauty pageant guru behind Miss SA
MEET THE TOP 30 MISS SA CONTESTANTS
Ané Oosthuysen (25), from Vanderbijlpark, Vaal Triangle in Gauteng, is a primary school teacher. She is also a four-time graduate with degrees in Psychology and Medical Sociology.
Anelisa Nxele (22), from iNanda, Durban in KwaZulu-Natal, is a model and graduated with a Social Sciences degree from the University of KwaZulu-Natal, majoring in Economics.
Angie Mkwanazi (23), from Durban in KwaZulu-Natal, is a Bachelor of Commerce graduate from the University of Pretoria. She intends to use her qualification to get into decision- making rooms to be a voice for the many communities that raised her.
Anke Rothmann (23) is a pharmacist intern who is representing the Northern Cape. She obtained her Bachelor of Pharmacy degree from the North West University in Potchefstroom.
Barbara Moagi (22), from Mahikeng in North West, is a digital content creator and second year digital marketing student at Vega School.
Bryoni Govender (26) is from Johannesburg and is a qualified lawyer working as a trainee associate, whilst awaiting admission to become an attorney. She describes herself as graceful, ambitious and courageous, and loves a good mutton curry on the weekend.
Carmen Barnard (24) is representing Gauteng. She is a model, dog lover and has a Bachelor of Law degree from the University of South Africa. Carmen has become known for her critical thinking and passion for fostering diversity and inclusivity and uses her platform
to promote female leadership and empowerment.
MORE OF THE CONTESTANTS
Hestie Jooste (25), from Pretoria in Gauteng. Picture this: a spunky financial advisor who's always surrounded by her loving family and fun friends.
Homba Mazaleni (23), from Gonubie, East London in the Eastern Cape, is a qualified sport scientist and student intern at the University of the Western Cape. She pursued Biokinetics to help people recover from injuries and sickness, and it gives her great satisfaction to help them gain the tools they need to pursue their own goals and passions.
Jordan van der Vyver (27), from Durbanville, Western Cape, is a model and businesswoman who recently embarked on an entrepreneurial journey as the co-founder and Chief Operating Officer of an online pioneering platform.
ALSO READ: 'Worthy winner': Miss SA Ndavi congratulates new Miss Universe
Karla Pienaar (23) is from the beautiful Harties community in the North West. She is a Social Science and Geography teacher at Hartbeespoort High School.
Keaoleboga Nkashe (27), from Itsoseng in the North West, is an educator, student and model. She describes herself as a lifelong learner with a great sense of humour that connects people. She is an inclusion activist who is passionate about the rights of the LGBTQIA+ community and the rights of children. Her lifelong dream is to head up kindergartens across the African continent that focus on STEAM education.
Khanya Desi (22) From Frankfort Location, Qonce in the Eastern Cape, is a model and holds a Bachelor of Arts Degree in screenwriting from AFDA Johannesburg.
Lebohang Raputsoe (24) is from Sharpeville, Vereeniging in Gauteng, and works as an HR practitioner. She is registered as an HR professional with SABPP and holds a Master's degree in Human Resources management and degrees in Industrial Psychology and Labour
Relations Management.
Lerato Maponya (26) is from Johannesburg, Gauteng, but was born in Soweto. She graduated in International Relations from the University of Pretoria and currently works as an HR Manager in the emergency service industry.
Levern "Donnatella" José (23), from Kimberley in the Northern Cape, is a candidate property practitioner, a BCom law student at Eduvos Pretoria and an entrepreneur.
Lungo Katete (26) from Midrand in Johannesburg, Gauteng, is a creative at heart with a flair for all things design. This led her to achieve her Bachelors, Honours and Master's degrees in Architecture from the University of the Witwatersrand.
Malandi Marais (21), is from Citrusdal in the Western Cape. She is a BCom Law graduate and is currently a post-graduate LLB student at Stellenbosch University.
Mbali Mbalu (25) from Mandalay, Mitchell's Plain, Cape Town is a marketing manager and consultant in the hospitality and entertainment industry, as well as an entrepreneur. She hopes to inspire the youth to reach their greatest potential.
Melissa Nayimuli (27) from Butterworth in the Eastern Cape, was born in a multi-cultural home to a Xhosa mother and Ugandan father. She is a passionate storyteller and currently works as a television and film creative producer in Johannesburg.
Michelle Kruger (28) from Mpumalanga, is a Candidate Attorney and model. She has Bachelor of Laws, and Bachelor of Arts in Law degrees from the University of Pretoria.
Naledi Mara (23), comes from a township called Seshego in Limpopo. She holds a BA degree (criminology and psychology) from the University of Limpopo.
Nande Mabala (25), from Zwelethemba, Worcester in Cape Town, is a model, micro- influencer, philanthropist and a triple major BA Arts graduate.
Natasha Joubert (25), from Tshwane in Gauteng, is a BCom Marketing Management graduate and is the owner and fashion designer of Natalia Jefferys, a company she started when she was 19. She was the second runn-up in the Miss SA pageant in 2020 and represented South Africa at the Miss Universe 2020 pageant.
Ndyebo Lurayi (26) is from Midrand, Johannesburg and is the founder of Balleriia and Shot By Yebs. She is also a student pilot. Ndyebo is waiting graduation day to receive her Bachelor of Arts Degree from UNISA. Her passion is child development, and she tutors young children.
Nicole Eksteen (28) is from the beautiful winelands in the Western Cape. She has an honours degree in fashion design and is currently the project manager for a design and marketing agency.
Oreabetse "Rea" Molefe (23), is from Northam, Limpopo. She is an International Relations student at UNISA and in 2022 completed a Climate Change and Health Certification at Yale University.
Rozelle Bester (27) hails from the Free State and is a single mother working as a sales representative. She is also a model and make-up artist and is studying for her bachelor's degree in education. She loves listening to podcasts, travelling and drinking coffee.
TAKE A LOOK AT MORE CONTESTANTS
Sibusisiwe Zwane (20), from Shelly Beach, Port Shepstone in KwaZulu-Natal is a final year architecture student at UKZN and describes herself as a jill-of-all-trades.
Thandolwenkosi Hadebe (22), who hails from Bergville in KwaZulu-Natal, is a filmmaker who graduated in film and live performance at AFDA and recently completed her honours studies in innovation.
Miss South Africa fans can vote for their favourite on the Miss South Africa App to get their favourites into the top 12. Voting opened on 24 May and closes at 13h00 on 28 May. The finalists will be announced in June via the Miss South Africa App. Viewers will get to meet the finalists in Crown Chasers, a full-blown and thrilling reality TV show.
ALSO READ: Amy Kleinhans-Curd: Meet former Miss SA and 'RHOWL' star