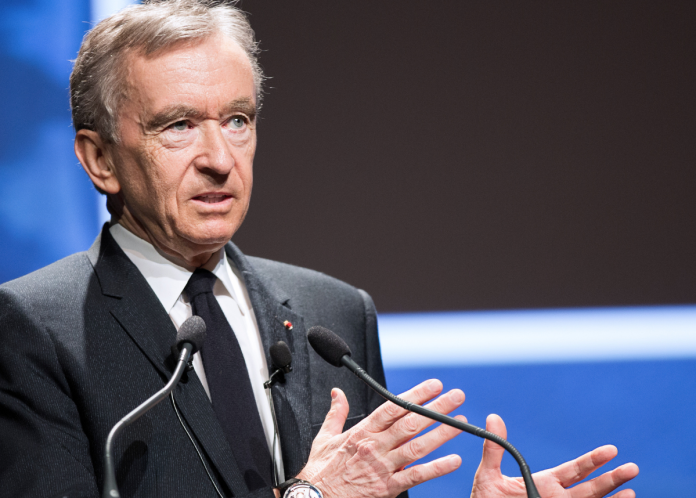 Moët Hennessy Louis Vuitton (LVMH) CEO Bernard Arnault, the world's richest man, lost $11.2 billion (R216 billion) in 24 hours this week.
ALSO READ | Elon Musk: Did you know he is a father of 10?
However, the 74-year-old Frenchman is still wealthier than South Africa-born Elon Musk.
Musk remains the second richest man in the world with a net worth of $178 billion, $11 billion less than Arnault's $189 billion.
MUST READ | Elon Musk names Linda Yaccarino as new Twitter CEO
Arnault's drop in fortune comes after LVMH – which includes brands such as Louis Vuitton, Tiffany & co. and Christian Dior – took a 5% hit to its share price on Tuesday, according to Bloomberg.
The stock blow is the biggest the company has seen in over a year.
As per Bloomberg, the stock's fall caused the European Luxury sector to be slashed by roughly $30 billion.
MUST SEE | Revealed: THIS is Elon Musk's fleet of luxury cars
Following Musk's Twitter buyout in October 2022, his wealth took a steep drop, and he lost his position as the world's richest man to Arnault.
The social media purchase knocked Musk's net worth down to $126 billion from $340 billion.
Amazon CEO Jeff Bezos currently sits at number three in Bloomberg's Billionaires Index – $38 billion adrift of Musk.
IN CLOSING | Meet Elon Musk's future robot wife
TOP 10 RICHEST PEOPLE IN THE WORLD
As at 25 May 2023