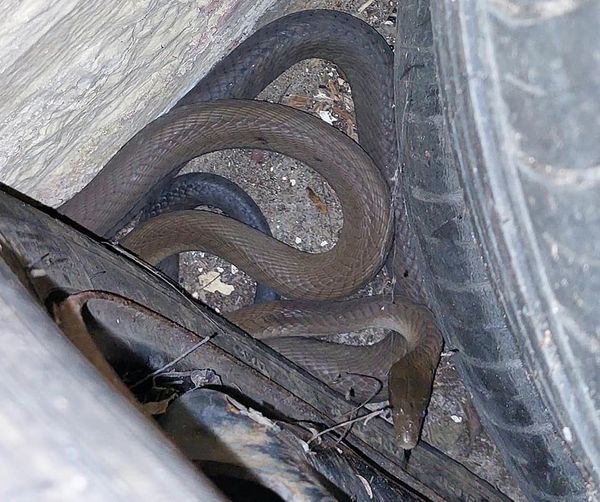 Watch this unbelievable video of a toddler playing with a massive snake.
ALSO READ: Report raises alarm over state of provincial nature reserves
CHILD PLAYS WITH MASSIVE SNAKE
Snakes are normally seen or perceived as dangerous animals, however that is not the case with this particular snake.
This child is seen 'enjoying' the company of this massive snake, one would have thought he would be terrified and ran away.
However, that's not the case in this video. The child rides on the snake as it tries to slide away – and he grabs it by the head in the process.
Surprisingly, the snake does not retaliate by harming the child, instead it seems to be 'playing' along.
ALSO READ: No cash: Another SANParks park goes cashless
— Children without internet!😊 (@ChildrenLife2) May 25, 2023
ALSO READ: Warning: Two-meter Anaconda on the loose in Phoenix!
This article was originally published by CWENGA MAQHUBELA.
MORE FROM THE SOUTH AFRICAN
Need your news quickly?
Watch daily News in a minute videos on The South African YouTube page for all you really need to know!
Looking for a shortcut to The South African YouTube channel for more news? Find all the videos here for a quick illustrative version of all the latest news.
Enjoy a wide variety of videos from news, lifestyle, travel, sports, viral videos – and lots more!
Follow us on Facebook, Instagram, and TikTok for the latest, breaking, trending news in South Africa.
Share your viral videos with us on WhatsApp at 060 011 0211  or via email on info@thesouthafrican.com