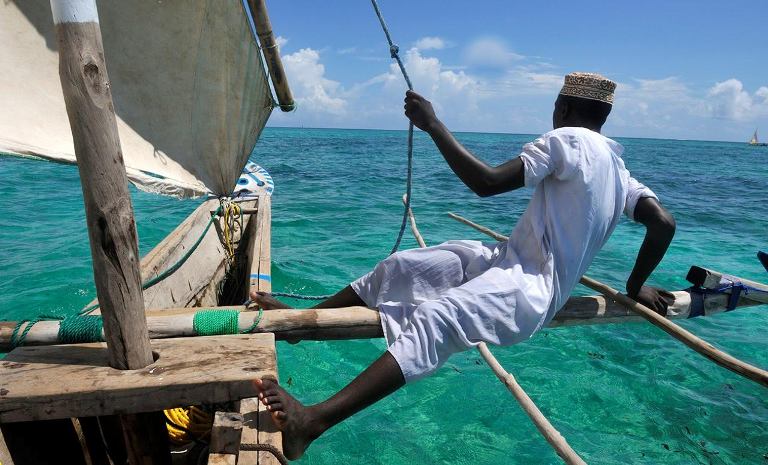 10 Reasons to Make Zanzibar Your Next Holiday Destination
"Zanzibar", even having lived in East Africa for 16 years, the name still conjurs dreams of exotic mystery, romance and adventure. If you are frequently 'haunted' by these wonderful dreams of a tropical island paradise then Zanzibar is the very next holiday you should take, and here are ten reasons why! Zanzibar is actually an […]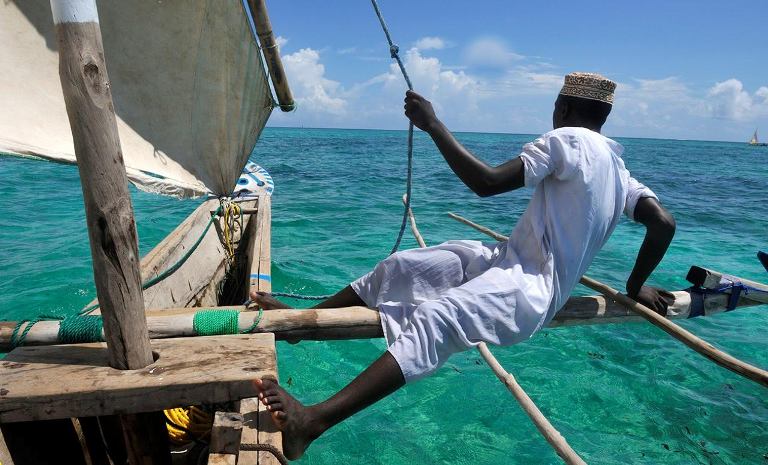 "Zanzibar", even having lived in East Africa for 16 years, the name still conjurs dreams of exotic mystery, romance and adventure. If you are frequently 'haunted' by these wonderful dreams of a tropical island paradise then Zanzibar is the very next holiday you should take, and here are ten reasons why!
Zanzibar is actually an Archipelago made up of several islands. The 'Zanzibar' that most people know is called Unguja, but we don't want to ruin that romance and mystique by getting too technical, so for our purposes Zanzibar will do.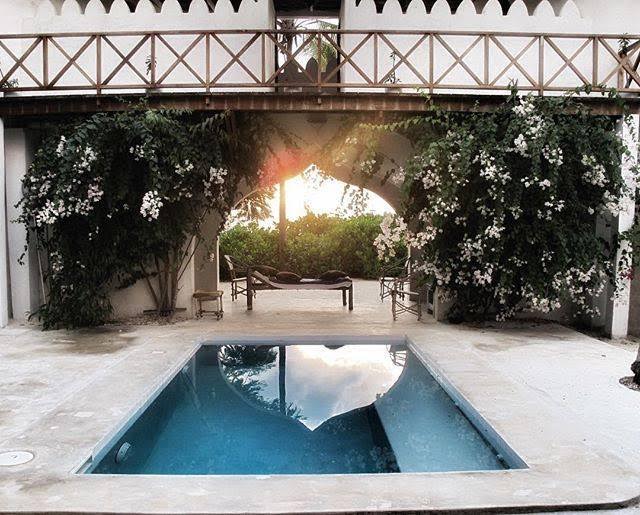 1. Stonetown
The historic Stonetown, needs to be first on the list… although some people don't like Stonetown! I don't know how that is possible. To me, and many others, to step into its alleys and walkways is to step back into another time. I keep expecting to see Tintin dash across an alley in my peripheral view.
The architecture is a wonder, there is everything: Side by side stands a huge Fortress built by the Omanis in the late 1600's; and the decaying and opulent Palace of Wonders which was built in the 1880's and has been bombed by British warships in what is claimed to be the shortest war in history.
These two buildings set the scene for what lies behind, within the maze of alleyways and buildings showing the architecture of every culture that has ever been present on this ancient trading route.
2. Which brings us to… shopping
It's not easy, but if you have the time and the inclination to put up with the sometimes brutal heat, there are treasures to be found in Stonetown.
Often the Junk Shops are hidden behind a simple and unobtrusive entry, but I've seen everything from old diving bells, to scimitars. Bone handle dinner services, to muskets. Antique furniture to ancient padlocks.
But please do not buy the wonderful old Zanzibari doors (that have become so famous) and remove them from the island. We would prefer to see them stay right where they belong.
There are also a number of designer boutiques making and selling clothing that is very Zanzibar and East African coastal in style – light flowing cotton perfect for all those summer beach holidays.
3. The History
Of course, it is the long and complicated history of the island that leads to this richness of architecture and culture in Stonetown. Traders have been plying the waters of the Indian Ocean for hundreds of years, and many of them settled or made outposts on Zanzibar. The Portuguese were there in the 1300s. China was certainly there in the 1400s, and probably earlier. The Omanis and other Arab nations too – in fact Zanzibar was a Sultancy up to the beginning of the 1960s.
Every one of these foreign powers met with and influenced, for better and for worse, the original African inhabitants. Within a few hundreds yards you can find a cathedral, a church and any number of mosques, all of which are equal in their architectural beauty.
Do be prepared though for the toll that a hot, harsh, salt-laden environment – coupled with poor upkeep – takes on these old buildings, constructed mostly from corral blocks. For many though, this sense of past glory is part of the charm.
For the avid readers among you, try to get hold of a book about the history of the Indian Ocean called Empires of the Monsoon, by Richard Hall.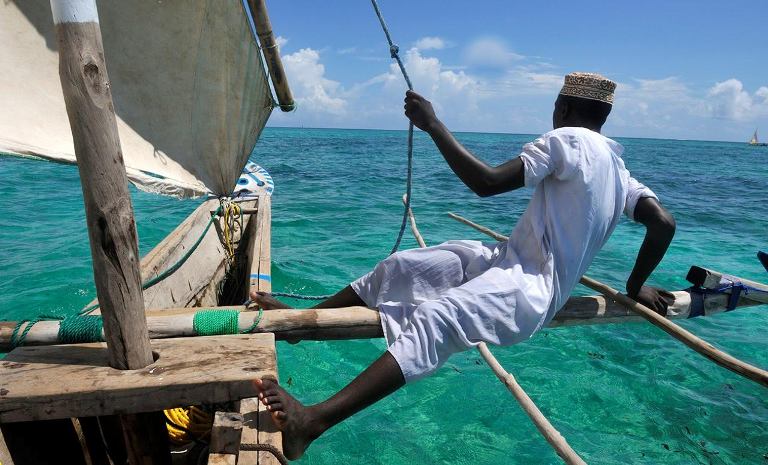 4. The Dhows
The term Dhows seems to be a generic catch-all for a number of different vessels that have sailed these seas for a very long time. It is said that these boats have been used to get from the Arabian peninsula to Zanzibar since the 1st century! I'm not even sure what was going on in the first century.
If you look carefully and your timing is right, you will still see them. The larger ones still need to wait for the north wind, the Kaskazi, that carries them south to Zanzibar in the rainy season.
Then they wait for the South Kusini wind to blow them back up to the Arabian peninsula in the dry season. It is via this route that ancient trade with the mainland of Africa took place.
Nowadays you can take a ride on any number of the various types of smaller dhows that are used around the islands. Several companies offer trips out to the many small islands for snorkelling or diving on the corral reefs.
5. The Reefs and Corral Islands
One of the main reasons to use a dhow would of course be to visit one of the reefs and corral islands that are all easy to get to and very rewarding. Many of the reefs are still spectacular and offer some very good diving for all levels, as well as plenty of very good snorkelling activities.
Be sure to choose a good operator if you are going to be diving, naturally one does not want to compromise on safety when it comes to expertise or equipment. There is also good fishing and several companies offer modern charter boats for this sport.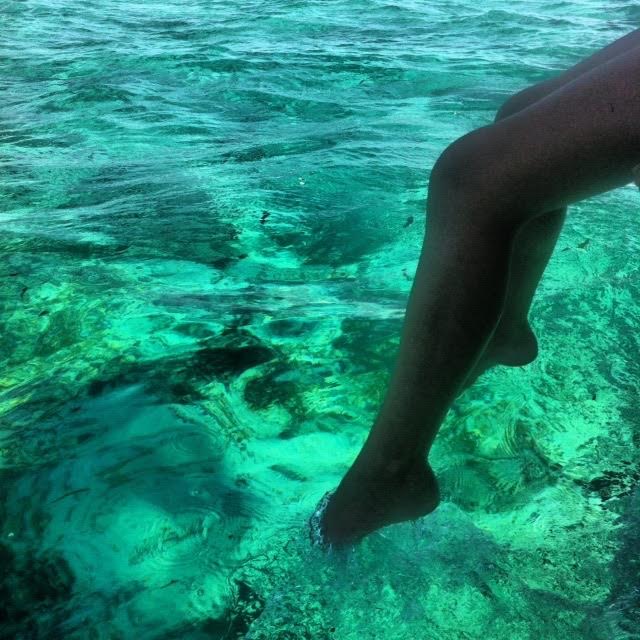 6. The Colours of the Ocean
From the moment your plane heads out over the ocean between the mainland of Tanzania and the Archipelago, you will marvel at the colours of the sea. Unless of course it's a grey and rainy day, but there don't seem to be too many of them. The usual pattern in the rains is a magnificent tropical shower followed by more sun!
Again when you arrive at your hotel, or holiday home, and walk out onto the beach, the colours hit you with every shade of blue and blue-green that you could imagine.
And why not add the beaches in here with ocean colours… since you will have just walked out onto one, and you'll be feeling the sand between your toes when you see that sea. I know it will make for 11 reasons to visit Zanzibar, but trust me I could think of many more! It's the colour of the white sand working together with those vibrant sea colours that do it.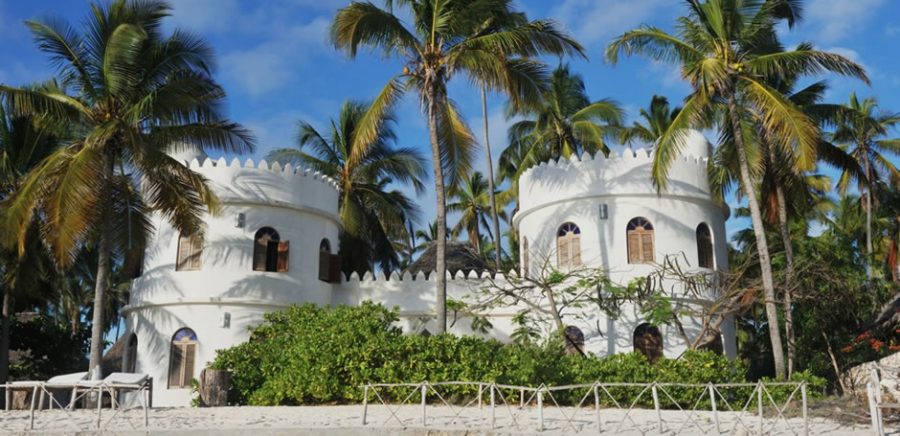 7. The Delicious Cuisine
The food on Zanzibar is unique and fantastic. Like with the clothing boutiques, there is a very definite Zanzibar style when it comes to food. Naturally most meals focus on the harvest from the sea, and where better to get fresh seafood than when you are on a tropical island that is only about 80 kilometres by 40 kilometres.
So it's fish and fresh fruit which make the basis of most meals. Often coconut, lime, ginger and various delicious spices are used, but often, especially in the better restaurants, you can get these to be used subtly so that the freshness of the fish is not lost. Also given the large Indian influence on the island, there are some tremendous curry restaurants in Stonetown.
8. The Forests
Once you've eaten all that wonderful food and swam and snorkelled and dived you will no doubt eat more wonderful food and be in need of more exercise. The forests are beautiful to walk in, especially Jozani which is also the Red Colobus Monkey reserve. It is well organised and managed, and guides are available to show you around and to walk with you.
Nearby is also an interesting butterfly centre and a somewhat run-down little snake park. Most villages have an entrepreneurial person who rents bicycles at very reasonable prices and it is fun to choose a road less travelled and explore.
9. The Zanzibar Leopard
You're probably not going to solve this next issue, but it's always worth a try: The mythical Zanzibar Leopard has probably been extinct for a while, but of course rumours abound – one was seen here, another there, there is one living in a cave on the east coast, there are several in the central forest… but none of these rumours have resulted in any hard evidence of its continued existence.
The last confirmed sightings were in the 1980s. So except for the aged and poorly mounted specimen in the little Museum of Natural History, as seen below, you're probably not going to see one, but it's always good to have the allure.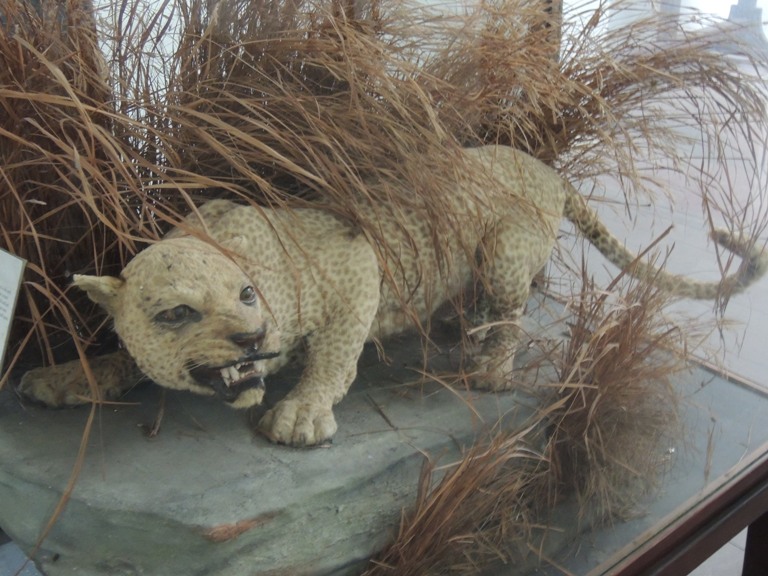 10. Chilling
Finally, as the best laid plans of mice and men often go awry, so too may yours when island fever hits, so let's not forget one of the main reasons to visit Zanzibar – Chilling. Something happens when the magic of Zanzibar turns you soporific and all you wish to do is sit on the white beach and stare at the sea for several hours; that is after all what beach holidays are all about.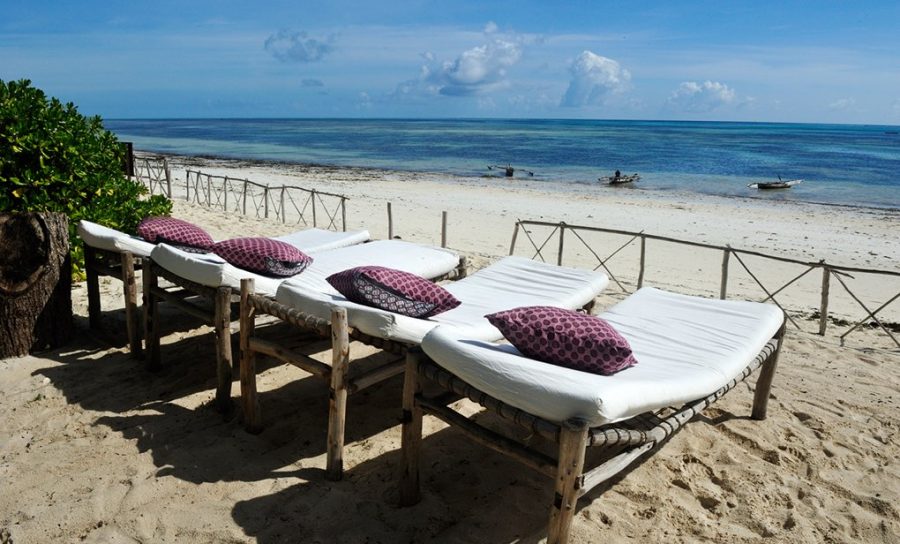 If you wish to visit Zanzibar and experience these (and more) wonders, you may consider our holiday home Kwacha House  as an affordable option. The house sleeps up to ten people and is rented exclusively on a bed and breakfast basis, with the option for extra catering plans. Please contact Craig here for enquiries.