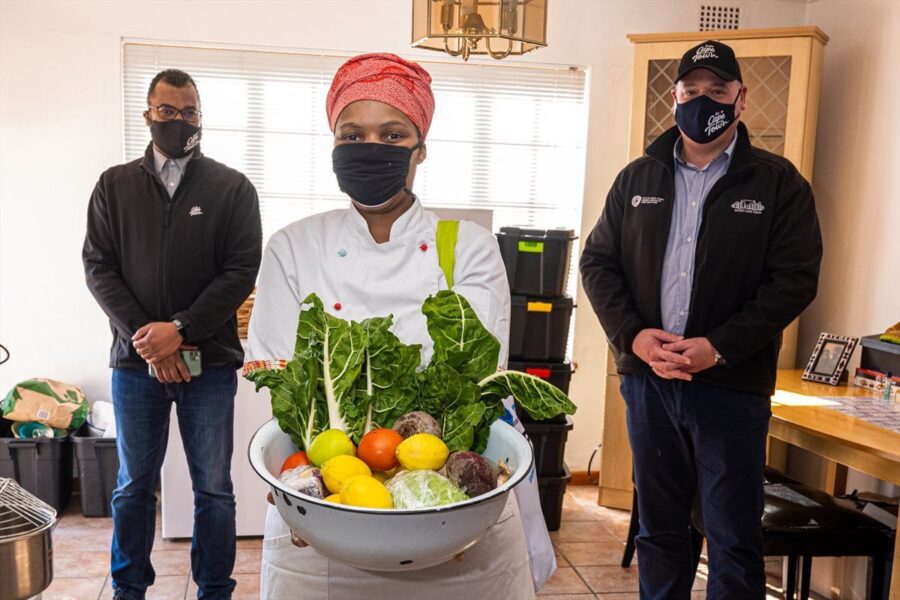 Cape Town Working with Small Tourism Operators to Allay COVID Losses
Three small businesses that won awards in 2019 for their innovation are among the tourism operators that Cape Town is helping weather the economic fallout of COVID-19. The board of Cape Town Tourism has also given their own salaries to fund small tourism businesses during the lockdown. African Authentic Experience, a tour operator; Tees and […]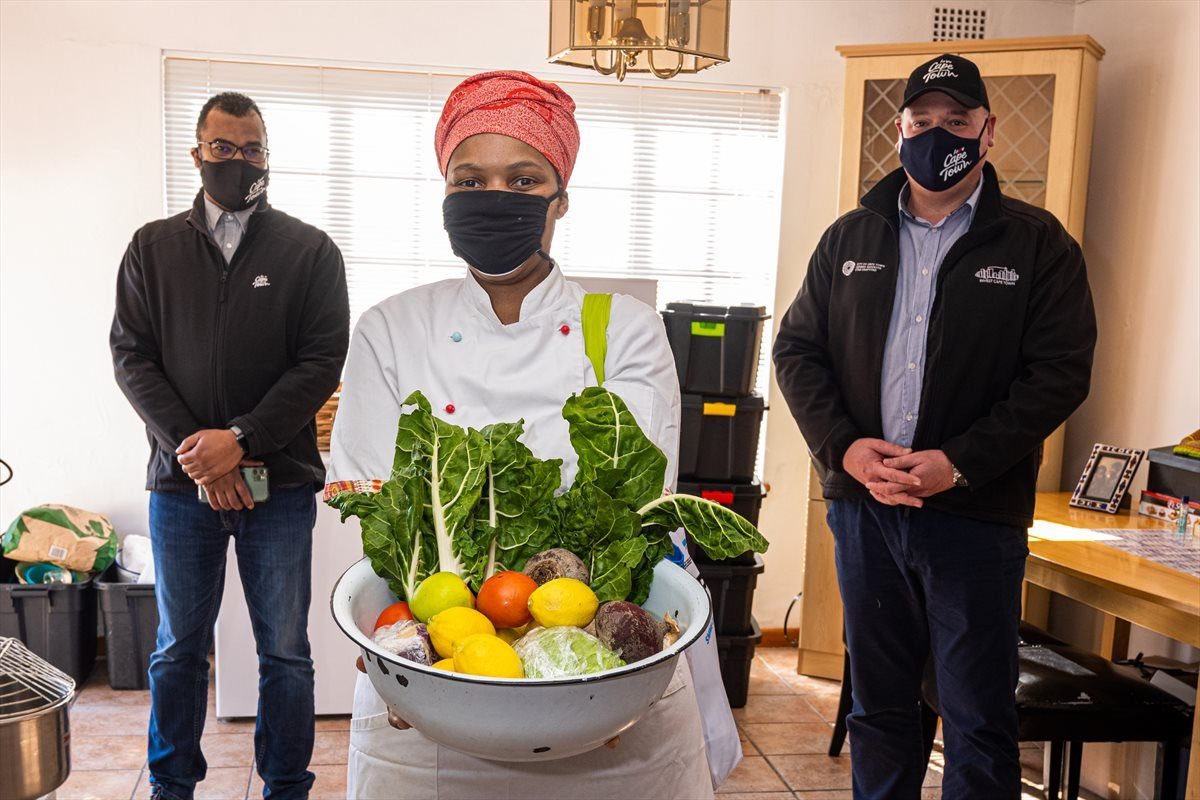 Three small businesses that won awards in 2019 for their innovation are among the tourism operators that Cape Town is helping weather the economic fallout of COVID-19. The board of Cape Town Tourism has also given their own salaries to fund small tourism businesses during the lockdown.
African Authentic Experience, a tour operator; Tees and Gees, which manufactures, prints and retails T-shirts that promote Africa; and Seven Colours Eatery, a catering company specialising in African-inspired cuisine were visited today by Alderman James Vos and Cape Town Tourism CEO Enver Duminy to see how they had adapted during the lockdown.
Tees and Gees owner, Mpho Maphai has added masks to its range while also focusing on pop-up stores in various locations to help meet sales targets.
Nolukhanyo Dube-Cele, the owner of Seven Colours Eatery, a catering company specialising in African-inspired cuisine, planned to invest the funds into marketing her business and had planned to buy more equipment until COVID-19 hit.  'I've needed to rethink my offering seeing as events are no longer happening. I quickly needed to start trading from home and now I offer a bespoke service of providing cooked meals for dinner which we deliver to our clients' homes. This still gives me the opportunity to cook the food I love and build my client base in a safe way.'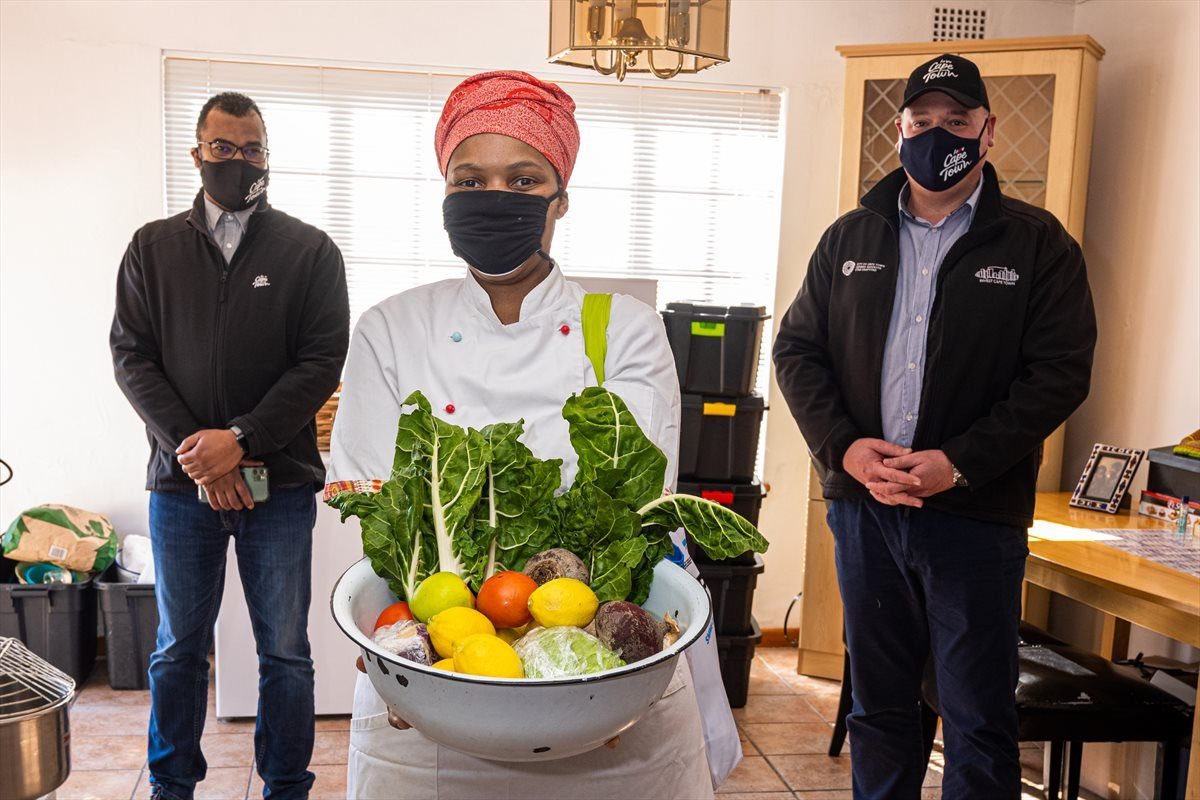 For African Authentic Experience it's been harder. Said Theo Makapela, "We are doing what we can to keep our business going. We are using the time to do a lot of social work within the communities that we tour. We are educating the people from our community, Khayelitsha, about this Coronavirus, while providing essentials, helping with soup kitchens, and distributing food parcels to those who need it.
"Our main focus has been on how best to move from crisis into recovery," said Vos. "This has seen us adjust our plans to be ready for a re-imagined tourism landscape and ensure that we are ready to welcome visitors back and assure them that Cape Town is a safe and healthy destination.
The CTT board, according to a statement today, decided to forfeit their collective remuneration and to share it with deserving SMMEs (Small Medium and Micro Enterprises) in tourism. Worthy recipients would not only be given a cash injection for their business, but also receive specialised mentorship and marketing support from the CTT management team.