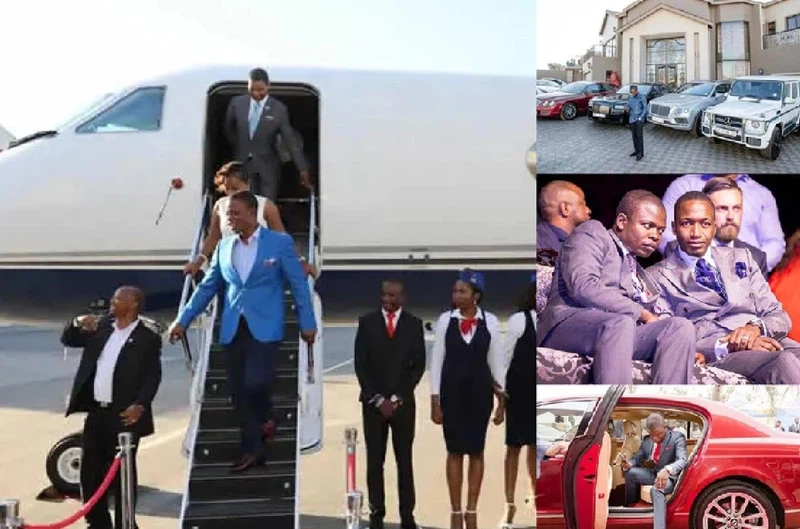 What happened to Prophet Bushiri's fortune after he fled SA?
Prophet Shepherd Bushiri fled South Africa in February 2019 after being arrested for a string of charges that dated back to 2015. What happened to Bushiri's fortune?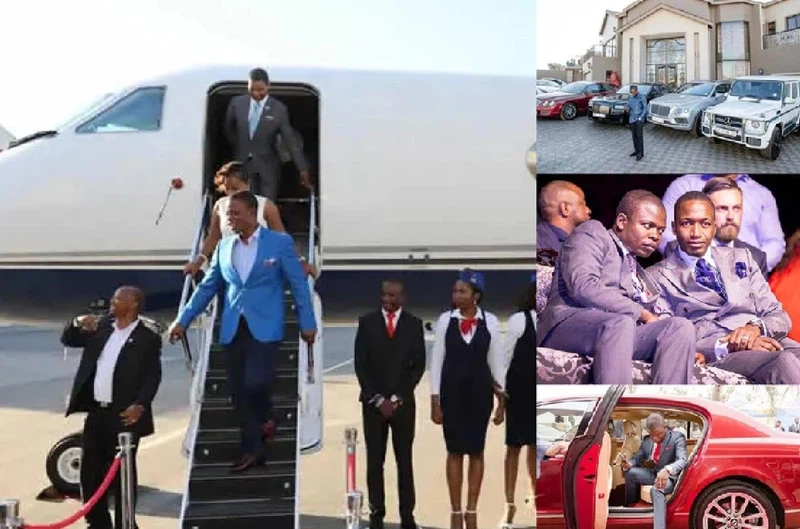 Over the years, prophet Shepherd Bushiri has been dubbed one of the wealthiest prophets in Africa, with an estimated net worth of billions. However, despite making South Africa his second home, the Malawian man had to skip the borders in 2019 after being nabbed for a string of charges that dated back to 2015. What happened to Bushiri's fortune?
ALSO READ: 'Mansions and Cars': What happened to Siya Kolisi's fortune that he left behind in SA?
SKIPPING THE BORDERS AFTER ARREST
In 2019, Prophet Bushiri and his wife hogged headlines after they were arrested at their rumoured R1.3 billion South African resort, Sparkling Waters Hotel and Spa, in Rustenburg for money laundering, fraud and theft.
After being released alongside his wife on R100 000 bail each in February 2019, the two skipped the borders to settle in their home country of Malawi.
ALSO READ: Top five richest pastors in South Africa
Since then, they have not set foot in South Africa after a warrant of arrest was issued against them. Over the years, the government has been engaging with Malawi to bring the man of oath back to South Africa to stand trial.
In the backdrop of their escape, Mzansi has been trying to connect the dots on what happened to his fortune in South Africa. The founder of Enlightened Christian Gathering reportedly had a billion-rand business empire in South Africa.
ALSO READ: Prophet Bushiri's net worth, seized assets: The fall of a billionaire
PROPHET SHEPHERD BUSHIRI'S FORTUNE SIEZED
However, some of his assets were reportedly seized after violating his bail conditions. Let's dive into Prophet Bushiri's alleged seized fortune that took a toll on his net worth.
Pretoria mansion – R5.5 million
Rolls-Royce Ghost – R9.92 million
Mercedes-Benz G-Wagon – R1.76 million
Aston Martin Volante – R4.49 million
Bentley Flying Spur – R3.71 million
Porsche Panamera – R1.64 million
Ferrari 360 Modena – R1.3 million
Lamborghini Murcielago – R3.5 million
Private Jet
Rumour mill has it that not all of his assets were attached by his arrest. Reports have it that by the time his assets were seized, he had already moved some of his cars to Malawi, including an R4 million Bentley Bentayga limited edition and his R5 million Maserati.
Some of the assets which were not seized include:
Sparkling Waters Hotel and Spa – R1.3 billion
Malawi mansion – R11 million
2 Private jets