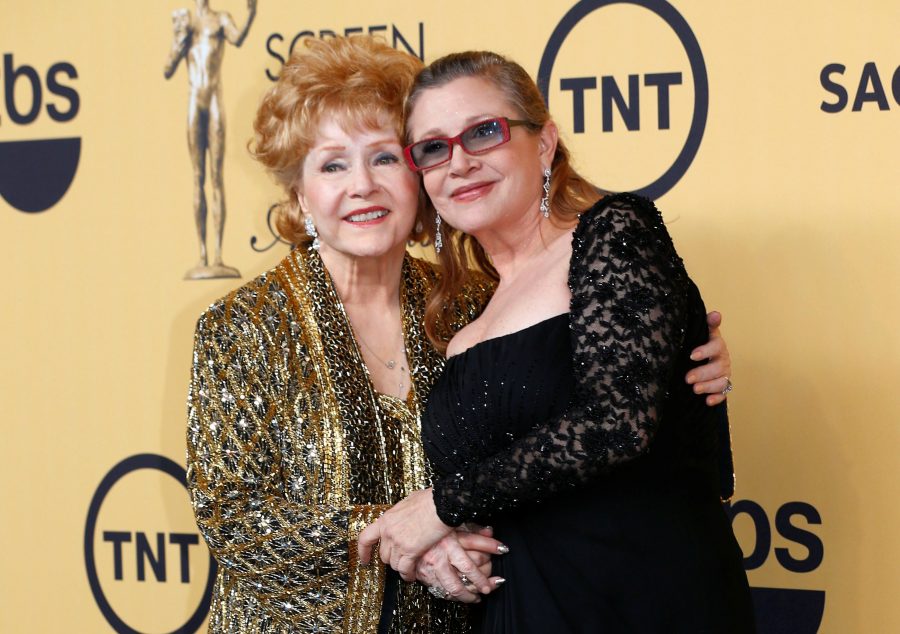 Actress Debbie Reynolds, Known for Singin' in the Rain, 'Died of a Broken Heart'
(Reuters) – – Hollywood legend Debbie Reynolds, who sang and danced her way into the hearts of millions of moviegoers around the world in musicals like "Singin' in the Rain," died on Wednesday at age 84, her son said. Reynolds, one of the most enduring and endearing Hollywood actresses, died hours after being rushed to […]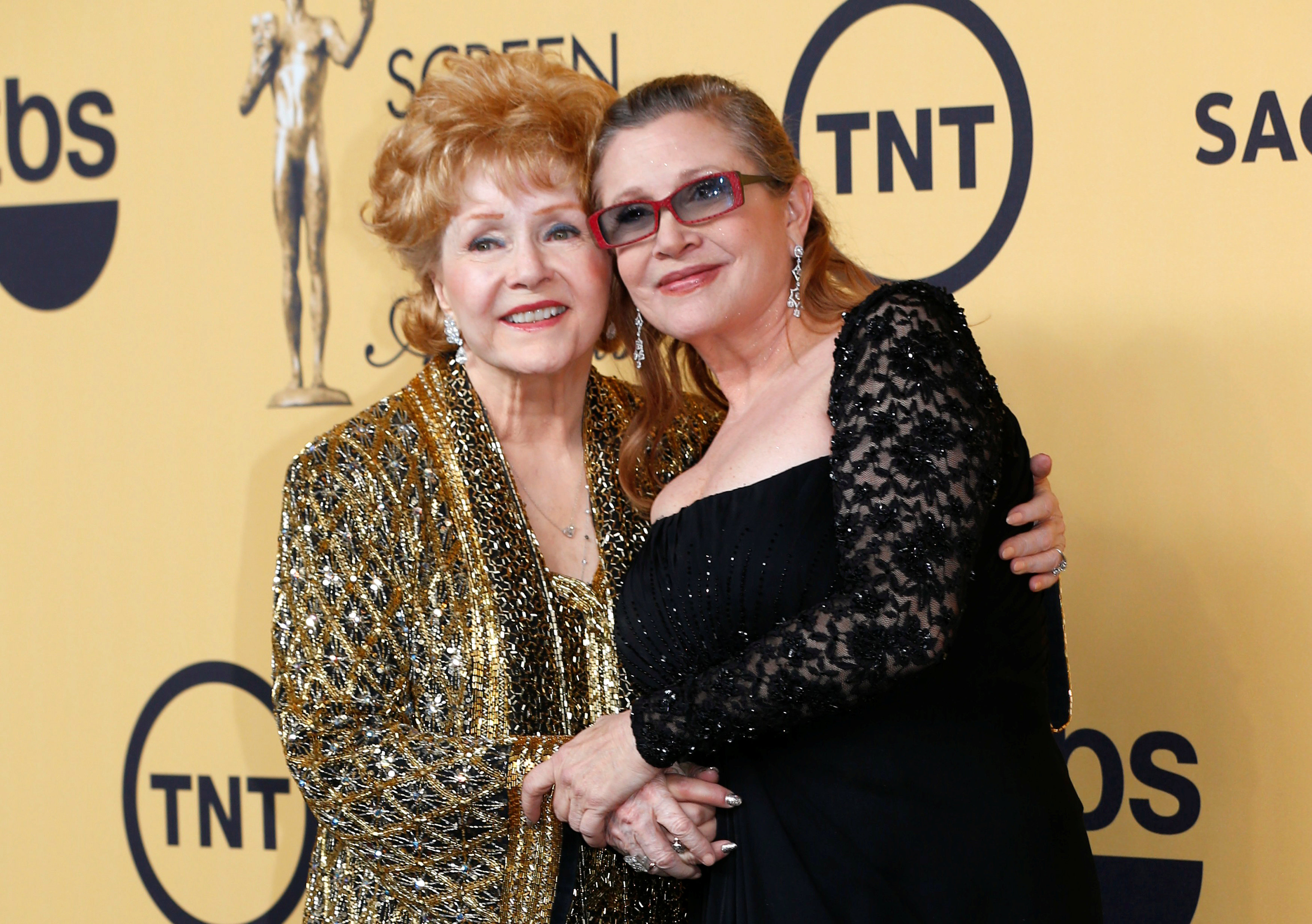 (Reuters) – – Hollywood legend Debbie Reynolds, who sang and danced her way into the hearts of millions of moviegoers around the world in musicals like "Singin' in the Rain," died on Wednesday at age 84, her son said.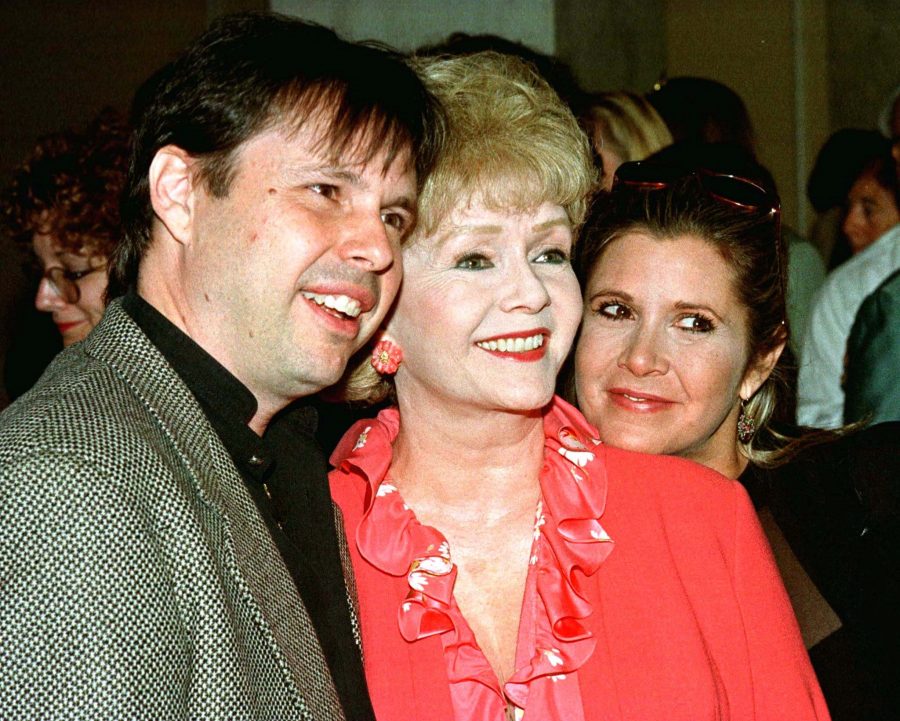 Reynolds, one of the most enduring and endearing Hollywood actresses, died hours after being rushed to the hospital in Los Angeles after suffering a stroke, her son, Todd Fisher said. Her death came just one day after her daughter, the actress Carrie Fisher, died of a heart attack.
Reynolds, who rose to stardom in the film "Singin' In the Rain," appeared in dozens of films. She starred opposite Gene Kelly, Frank Sinatra, Tony Curtis, Donald O'Connor, Fred Astaire and Dick Van Dyke. She received a best actress Academy Award nomination for the 1964 musical "The Unsinkable Molly Brown."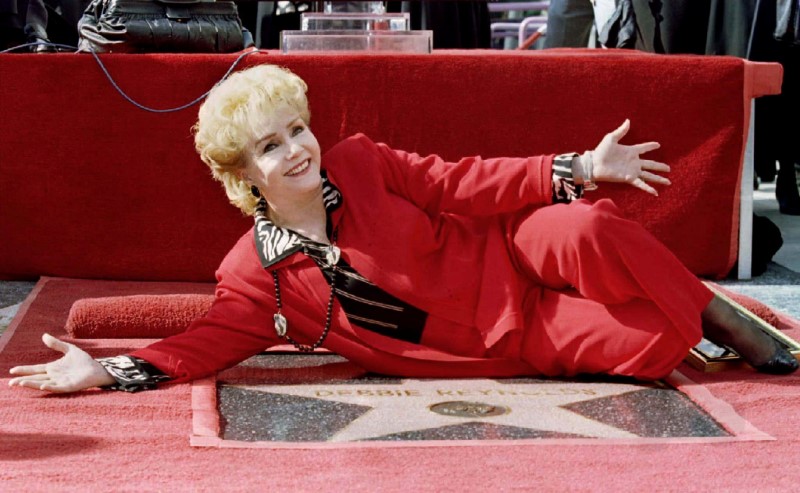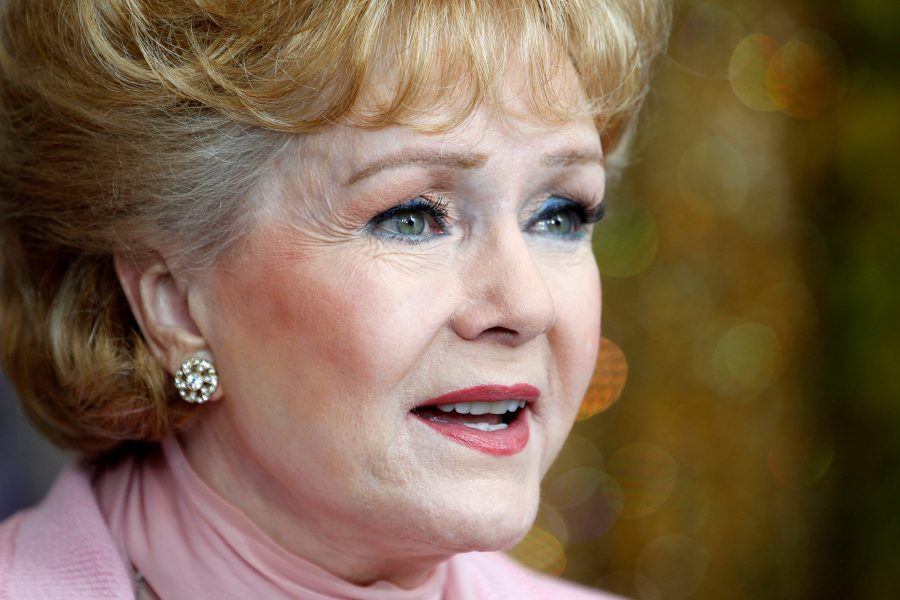 At the peak of her stardom, Reynolds was drawn into a scandal when her husband, singer Eddie Fisher, began an affair with actress Elizabeth Taylor. Reynolds and Fisher divorced in 1959 and he married Taylor.
Reynolds and Taylor, who eventually divorced Fisher, made peace years later and appeared together in the 2001 television movie "These Old Broads," written by Carrie Fisher.
In a 2010 interview with Rage Monthly, Reynolds reflected on her philosophy of life.
"I always go by a five-year plan," she said. "I get through today and I'm not going to get upset for five years.
"I always picture a long tunnel and at the end of the tunnel, there's a light. I know I can make it to that light and I'll take five years to get there. Now…I've gone through many tunnels. So, I just keep trying. I never give up."
Mary Frances Reynolds was born on April 1, 1932. She was 16 and in the Miss Burbank beauty contest when she was discovered by a talent scout. Warner Brothers changed her name to "Debbie," and she had a bit part that year in "June Bride."
She was signed by MGM in 1950 and that year, in "Two Weeks with Love," Reynolds performed the hit duet "Aba Daba Honeymoon" with Carleton Carpenter. She also made her feature acting debut in 1950 in "The Daughter of Rosie O'Grady."
It was 1952's "Singin' in the Rain," however, that catapulted Reynolds to stardom, playing opposite Gene Kelly and Donald O'Connor and recording the original soundtrack album for the film.
Her fame grew with leading roles in "Susan Slept Here" with Dick Powell, "The Tender Trap" with Frank Sinatra, "The Catered Affair" with Bette Davis, "Bundle of Joy" with then-husband Fisher, "The Mating Game" with Tony Randall, "It Started with A Kiss" with Glenn Ford, and "The Pleasure of His Company" with Astaire.
Reynolds' song "Tammy" from her 1957 movie "Tammy and the Bachelor" hit No. 1 on the singles charts. That year, she became a regular on "The Eddie Fisher Show" broadcast by NBC.
She performed in nightclubs, hosted TV specials, and in 1968 had her first TV series, the NBC sitcom "The Debbie Reynolds Show."
REYNOLDS GOES LIVE
The 1970 film "What's the Matter with Helen?" turned out to be the last big screen acting role she would have for some 20 years.
"I didn't stop making movies. They stopped making me," Reynolds told The New York Times in 1996.
Reynolds performed on cruise ships and in nightclubs and took to the stage in New York and London. Her 1973 revival of the musical "Irene" earned her a Tony Award nomination. The same year she gave voice to Charlotte in the animated feature "Charlotte's Web."
Her second marriage, to shoe businessman Harry Karl, ended in the early 1970s after he gambled away most of her money. Financial reasons compelled her to keep working.
In 1984 she married her third husband, real estate developer Richard Hamlett, and they bought a Las Vegas hotel and casino, where she also performed. That marriage ended amid the financial collapse of that property and Reynolds filed for bankruptcy protection in 1997.
"There are good men, including my father and my son Todd, but I happened to marry idiots, which is why I gave up years ago. I have very bad taste in men," she told the Yorkshire Post in a 2010 interview.
Reynolds' theatrical performances took her to the West Coast, then in 1981, she returned to Broadway to take over the lead in "Woman of the Year."
That year brought another TV show, the short-lived series "Aloha Paradise." By 1983, Reynolds had a recurring role in the TV series "Jennifer Slept Here, starring Ann Jillian.
The next year she created and starred in an exercise video, "Do It Debbie's Way," and four years later produced the exercise video, "Couples (Do It Debbie's Way)."
Reynolds starred in her first TV movie, "Sadie and Son," in 1987. The following year brought her written memoir, "Debbie: My Life." She then toured nationally with "The Unsinkable Molly Brown."
In 1992 she made a cameo appearance in the movie "The Bodyguard" and the next year she had a supporting role in "Heaven and Earth."
The 1996 Albert Brooks comedy "Mother," brought Reynolds back to the big screen in a lead role.
The rest is history: "Halloweentown" movies for Disney, a recurring role in the sitcom "Will & Grace," more TV movies and, in 2012, a role in the feature film "One for the Money."
(Reporting and writing by Will Dunham; Editing by Bill Trott, Toni Reinhold and Leslie Adler)
***
(Reuters) – Debbie Reynolds, a leading lady in Hollywood musicals and comedies in the 1950s and 1960s, including "Singin' in the Rain," died on Wednesday at the age of 84, just one day after the death of her daughter, actress Carrie Fisher.
Following are some notable reactions to her death:
TODD FISHER, SON OF DEBBIE REYNOLDS AND BROTHER OF CARRIE FISHER
"She's with Carrie."
JOELY FISHER, HALF SISTER OF CARRIE FISHER (@MsJoelyFisher)
"Some of the magic people have left the tribe…for the moment I am inconsolable…"
ACTOR, DIRECTOR CARL REINER
"How shocked we were to learn that Debbie Reynolds passed away just a day after her daughter Carrie. I loved & worked (with) both of these icons."
ACTOR ALBERT BROOKS
"Debbie Reynolds, a legend and my movie mom. I can't believe this happened one day after Carrie."
POP STAR AND TV PERSONALITY PAULA ABDUL (@PaulaAbdul)
"Debbie Reynolds was a MAGNIFICENT triple-threat who won the WORLD'S heart in "Singin' in the Rain," a film that forever changed my life."
COMEDIAN SARAH SILVERMAN (@SarahKSilverman)
"This year the world has turned upside down & the seas r extinguishing all the brightest lights."
ACTOR BETTE MIDLER
"Debbie Reynolds has just died. This is too hard to comprehend. Beautiful, talented, devoted to her craft, she follows Carrie, dead days ago."
ACTOR DWAYNE JOHNSON (@TheRock)
"So blown away and saddened by this Debbie Reynolds news a day after her daughter Carrie passes away. So much luv & strength to their family."
COMEDIAN Chris Hardwick (@hardwick)
"Oh no we just saw the news about Debbie Reynolds. Absolutely heartbreaking … there are just no adequate words for how sad it all is …"
ACTOR AND TALK SHOW PERSONALITY ELLEN DEGENERES
"I can't imagine what Carrie Fisher and Debbie Reynolds' family are going through this week. I send all of my love."
STAR TREK ACTOR GEORGE TAKEI (@GeorgeTakei)
"There is nothing harder than having to bury a child. Debbie died of a broken heart, but she's with her daughter now."
ACTOR ALYSSA MILANO (@Alyssa_Milano)
"Dear Debbie Reynolds, I totally get it. Hug her so tight for all of us."
ACTOR ZOE SALDANA (@zoesaldana)
"Today is officially a sad day. As a mother my heart goes out to Debbie Reynolds and her daughter Carrie Fisher. RIP DB and CF."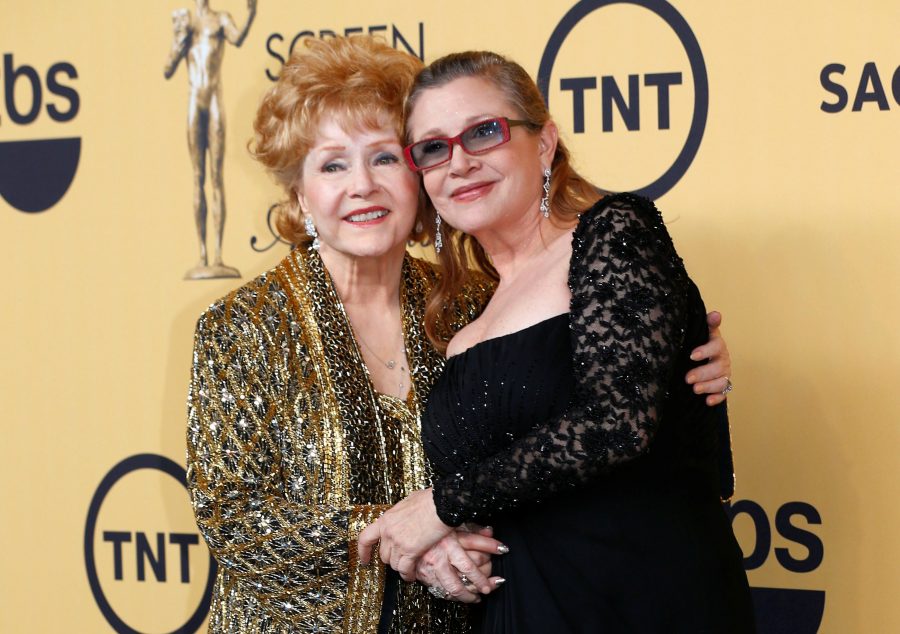 (Reporting by Jon Herskovitz; Editing by Leslie Adler and Nick Macfie)