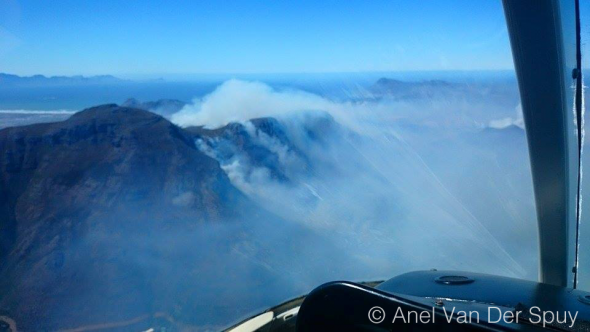 Aerial Shots, Timelapse Footage and Gratitude All Round – #MuizenbergFire
The Volunteer Wildfire Services (VWS) has announced in the last hour that "it's going to be another long night on the fire line as fresh firefighting crews move in to relieve tired, sore and thirsty brothers and sisters." The NSRI has appealed to the public to please keep away from the fire regions. Access roads for […]

The Volunteer Wildfire Services (VWS) has announced in the last hour that "it's going to be another long night on the fire line as fresh firefighting crews move in to relieve tired, sore and thirsty brothers and sisters."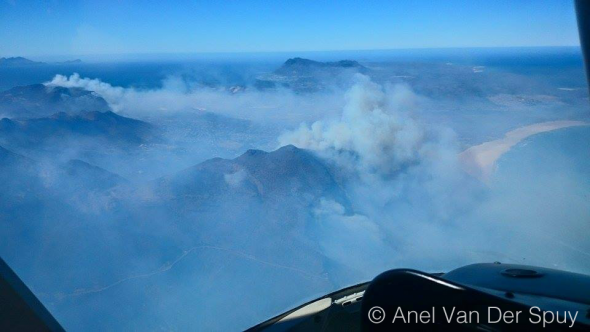 The NSRI has appealed to the public to please keep away from the fire regions. Access roads for fire services are currently being blocked by onlookers.
The Muizenberg Fire, which began yesterday, spread rapidly last night as winds picked up. (See timelapse video below.)
Ninety-seven city firefighters are currently on the scene which stretches across the South Peninsula. One member of the City's Fire and Rescue Service sustained burn wounds and was transported to hospital, while at least 52 residents at the Noordhoek Manor Retirement Village have been treated for smoke inhalation.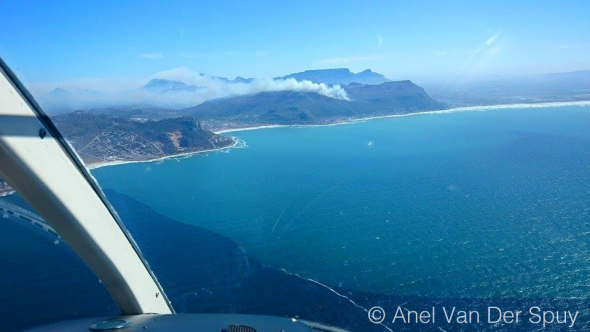 Cape Town's Mayor Patricia de Lille tweeted "I would like to give heartfelt thank you to the @CityofCT firefighters for their bravery. #CTFires"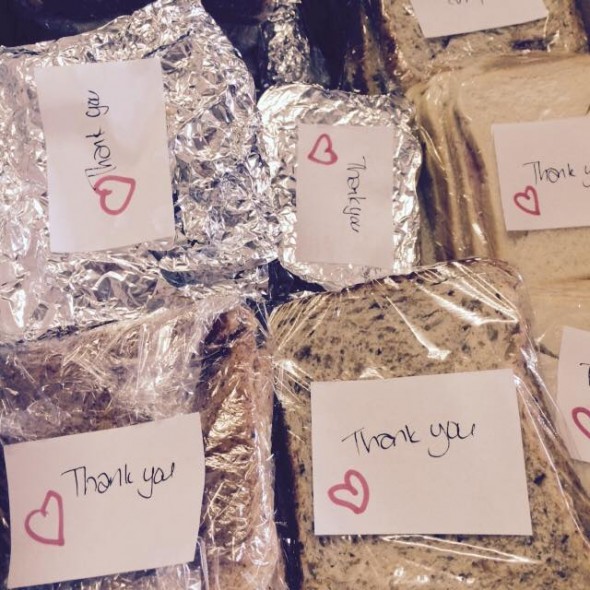 The fire has brought out the best in most people with businesses and individuals generously donating food, drinks and other items to the firefighters. VWS posted a message on Facebook saying "on behalf of ALL the men & women of Volunteer Wildfire Services THANK YOU! Your messages of support, and generous offers of help boost the morale of all our crews on the line…words are not enough to express our gratitude."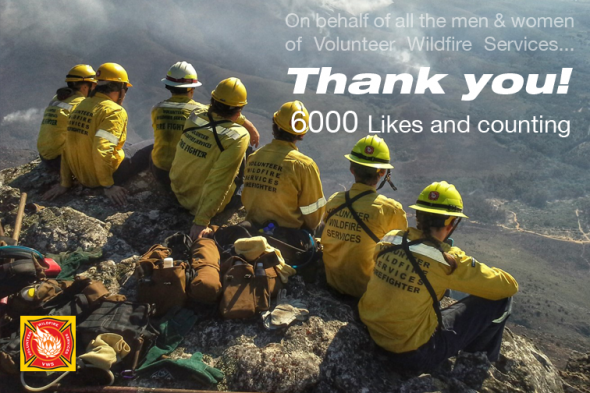 The City of Cape Town said in a statement today that five homes had been destroyed along Silvermine Road in Noordhoek; and that at least 10 private homes, an old-age home and a retirement village have been evacuated in Noordhoek.
Apart from the firefighters there are currently 28 firefighting vehicles, 18 support vehicles, four helicopters, two fixed-wing aircraft from Working on Fire, a spotter plane, and 50 Working on Fire ground crew working together to battle the fire.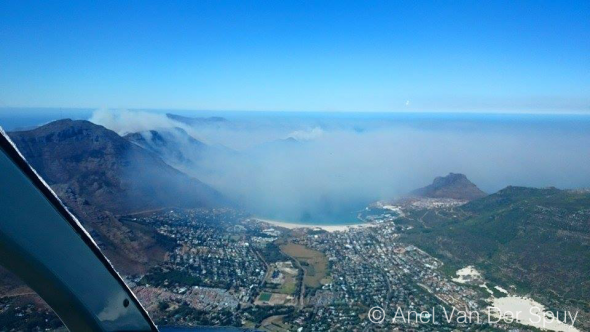 VWS said "we are alright for food and drinks at the moment", but "you can still help us here  in many different ways."
YouTube user Jason Kamera uploaded this video last night, of time lapse footage taken between 19:39 and 21:32, showing how fast the fire spread.
Watch Time-Lapse Video – #MuizenbergFire, Cape Town
Uploaded by Jason Kamera
"At this stage we have not established the cause of the fire, but that is a secondary concern. Right now the priority is protecting lives and property," said the City's Mayoral Committee Member for Safety and Security, Alderman JP Smith.
Watch Video Footage from Helicopter
Members of the public who would like to help:
You can drop off donations at the Fish Hoek and Lakeside fire stations as well as the Dutch Reformed Church in Kommetjie Road, Fish Hoek; the Noordhoek Farm Stall; and the Dutch Reformed campsite in Noordhoek. Cash donations can be made to the Volunteer Wildfire Services.
IF YOU ARE OVERSEAS (or in South Africa!) AND WOULD LIKE TO HELP:
VWS SAYS: If you would like to help us battle this as well as other fires you can make direct donations into our account.
Bank Deposits or EFT Payments can be made to:
Volunteer Wildfire Services
Nedbank
Branch: Foreshore
Branch Code: 108309
Account Number: 1083321226