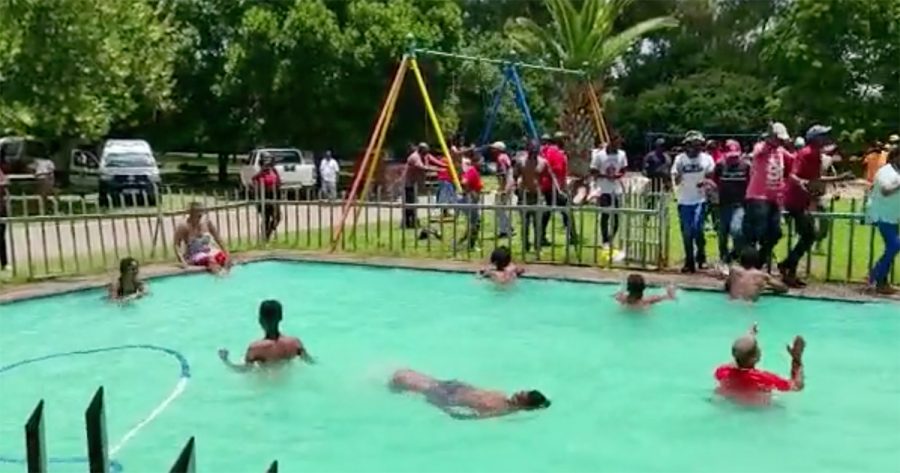 Condemnation After 3 Men Assault 2 Teens at Free State Swimming Pool
The Democratic Alliance (DA) in the Free State has strongly condemned the violent incident involving adult men assaulting children at a resort. The incident was recorded and is now being widely distributed on social media. The video was shared on Twitter on Christmas Day by radio presenter Tumii Frost who said: "Family came to spend […]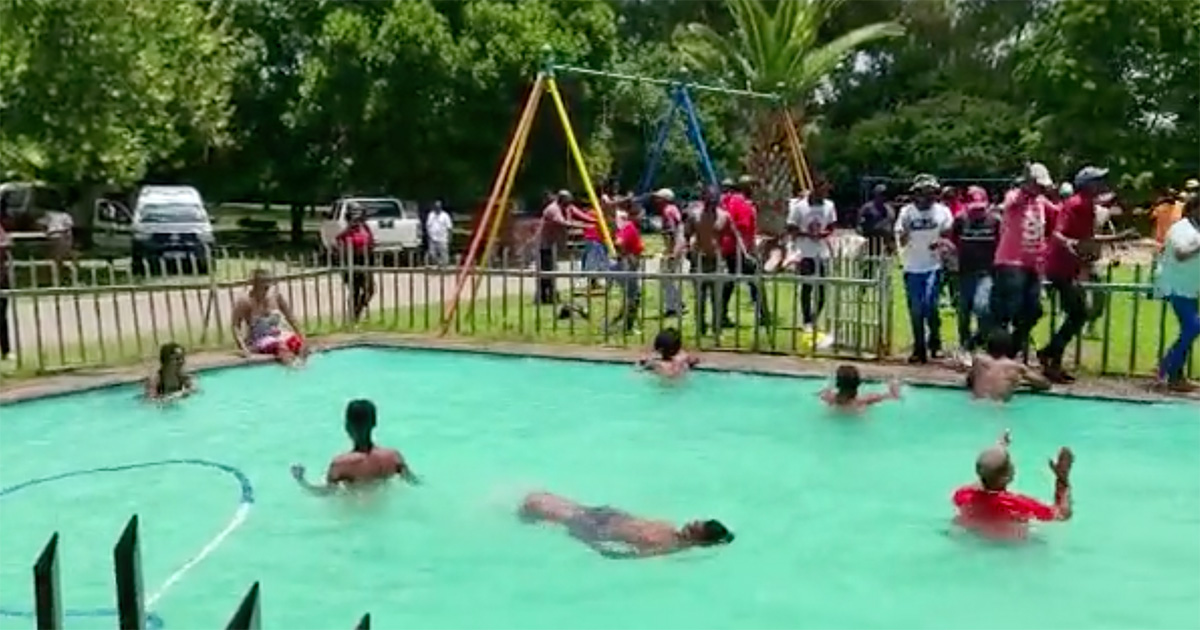 The Democratic Alliance (DA) in the Free State has strongly condemned the violent incident involving adult men assaulting children at a resort. The incident was recorded and is now being widely distributed on social media.
The video was shared on Twitter on Christmas Day by radio presenter Tumii Frost who said: "Family came to spend the day @ MASELSPOORT RESORT & CONFERENCE CENTRE in Free State. My brothers were attacked by these grown men because they are apparently not allowed in the pool as it's reserved for the "white people" here."
DA Free State Leader Roy Jankielsohn advised today: "The parents of the minors are encouraged to lay criminal charges for a thorough investigation by the South African Police Service."
According to EWN "the Nakedi family have opened a case of common assault against 3 white men seen attacking 2 black teens for swimming in what they claim is an 'only whites' pool at the Maselspoort Resort in Bloem during Christmas celebrations".
Jankielsohn added: "We must be united in our condemnation of all acts of violence in our province and country. We must allow the law to take its course in the fight against all crimes, no matter what the motivation behind them."
Family came to spend the day @ MASELSPOORT RESORT & CONFERENCE CENTRE in Free State. My brothers were attacked by these grown men because they are apparently not allowed in the pool as it's reserved for the "white people" here.

The Oranje-Vrystraat we love 🫶🏾

Merry Christmas pic.twitter.com/ac4UPZ05ey

— The Prize 🎖️ (@Tumii_Frost) December 25, 2022
♦️In pictures♦️

EFF groundforces led by the Provincial Chair, Cmsr @Liphoko_Coach and Secretary Cmsr @MMsimanga_B confronting rasicm at Maselspoort. Rasicm cannot continue showing it's ugly face in communities where the EFF exists. pic.twitter.com/rw0BQBUnxc

— EFF Free State (@EFF_FreeState) December 26, 2022