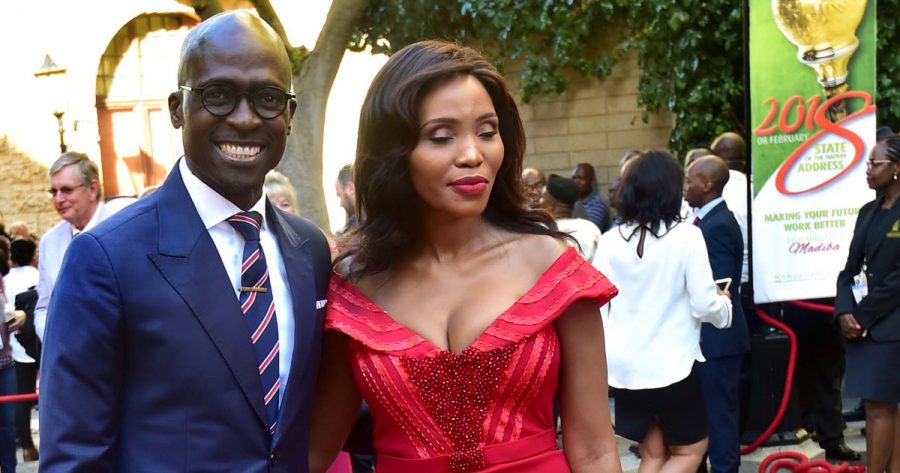 DA Calls for Cuts as Ramaphosa's 'Bloated' Cabinet Costing South Africa Millions
The Democratic Alliance (DA) has presented a report on what it claims is the full cost to the taxpayer of South African President Cyril Ramaphosa's "bloated" cabinet, and proposes a Cabinet cut. The report, some of which is based on Parliamentary replies, has been presented by Desiree van der Walt, DA Shadow Minister of Public […]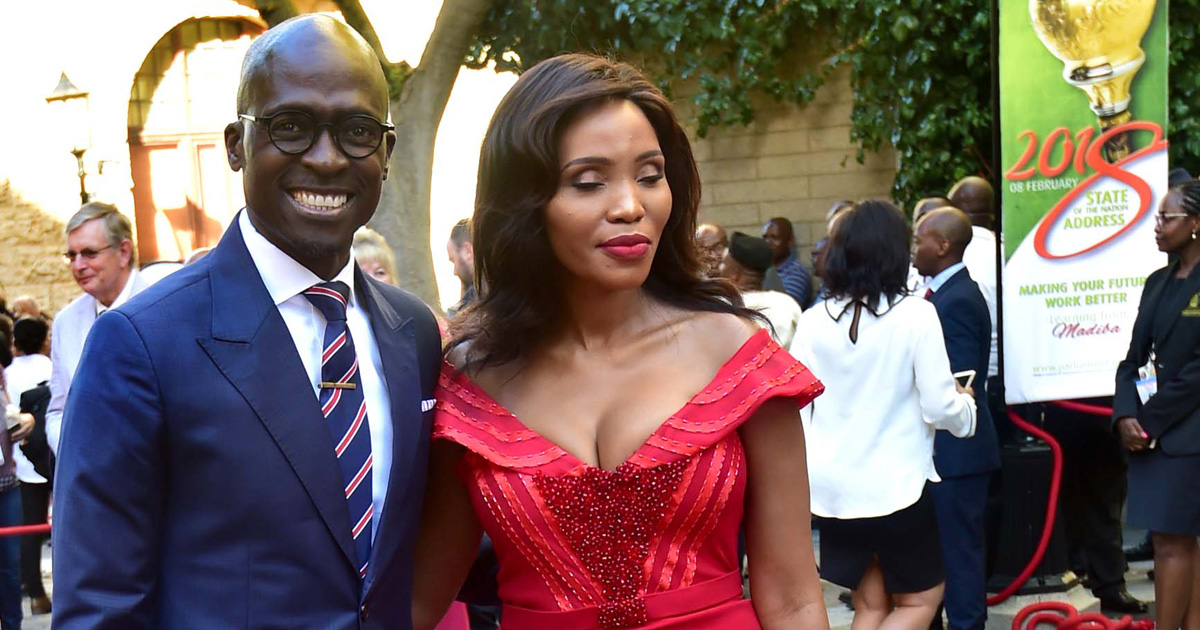 The Democratic Alliance (DA) has presented a report on what it claims is the full cost to the taxpayer of South African President Cyril Ramaphosa's "bloated" cabinet, and proposes a Cabinet cut.
The report, some of which is based on Parliamentary replies, has been presented by Desiree van der Walt, DA Shadow Minister of Public Administration,  DA Chief Whip, John Steenhuisen and DA Shadow Deputy Minister in the Presidency, Yusuf Cassim MP.
Van der Walt said Ramaphosa promised to address government excesses and consider downsizing his Cabinet, but has taken no steps so far. South Africans are bearing the full cost of a 15% VAT increase while "government's profligacy still goes unchecked" and SA's economy is sluggish, she said.
The document details the following:
Ministerial Salaries and Size of the Cabinet
The South African Cabinet is one of the biggest in the world with 35 ministers, far bigger than the United States at 15 ministers, Kenya with 18 ministers and the United Kingdom with 21 ministers.
This year alone SA's 35 ministers and 37 deputy ministers will allegedly earn R163.5 million and over R510.5 million over the medium-term.
Ministers' Private Offices
The Ministerial Handbook currently recommends that Ministers' and Deputy Ministers' Offices be limited to 10 and 6 respectively. However, former Minister of Public Service and Administration, Faith Muthambi, had 26 people in her office… and even the current Minister, Ayanda Dlodlo – who made a call on Wednesday for ministers to stick to 10 people – had 17 in February 2018.
Department of Defence will spend R76.5 million in 2018/19 and R244.3 million over the medium-term.
In the Department of Women, this year's budget for Minister Bathabile Dlamini is nearly 20% (R16.1 million) of the total Administration component (R78.7 million) of the Department.
In total this year all private offices will cost a whopping R1.09 billion and R3.485 billion over the medium-term."
Ministerial Houses
The Department of Public Works' "Prestige Portfolio" division – which manages the accommodation for the Presidency, ministers, deputy ministers and other VIPs – spent over R188 million on acquiring just 33 properties in Pretoria and Cape Town at an average of R5.7 million per residence, the DA claims.
An additional R48 million will be spent on acquiring six additional residences at an average of R8 million per residence in the 2017/18 financial year.
The total of R236 million spent on acquiring 39 ministerial houses could have been spent on building nearly 2 000 RDP houses.
Prestige Accommodation and State Functions funds allocations for activities relating to the residences of parliamentarians, ministers, deputy ministers, the Deputy President and the President is set to cost R87.5 million in 2018/9 and R298.4 million over the medium-term.
Ministerial Vehicles
The Ministerial Handbook allows for a maximum of 70% of inclusive annual remuneration package of minister and their deputies for official vehicles chosen (R1.75 million for ministers and R1.44 million for deputies in 2018/19).
The DA claims that where it governs in the Western Cape, it's capped at 40%… whilst  parliamentary question replies last year revealed ANC ministers were "living the high life".
Faith Muthambi, the then-Minister of Communication, spent R2.9 million on cars,
Deputy Minister of Justice and Constitutional Development, Thabang Makwetla, spent R2.4 million on cars.
"If the National Handbook provisions are considered with the current bloated Cabinet in mind and accepting that two official vehicles are allowed (in Cape Town and Pretoria), ministers and deputy ministers are permitted to spend as much as R3.5 million and R2.9 million, respectively. Thus, the National Handbook provisions allow for a total spend of R229 million on luxury cars."
Subsistence and Travel Allowance
This year the taxpayer is set to spend R296.9 million on Travel and Subsistence for Ministries and R934 million over the medium-term. Ministries are set to spend R5.7 million on "entertainment" over the medium-term and R1.8 million in this year, says the DA.
Apparently former ministers, deputy ministers and their spouses still benefit… along with current ministers, their deputies, MECs, Presiding Officers and their deputies in Parliament and the Provincial Legislatures.
The Ministerial Handbook allows for the following travel privileges:
48 single domestic flights in business class per annum for former ministers and 24 for their spouses;
36 single domestic flights in business class per annum for former deputy ministers and 18 for their spouses; and
12 single domestic flights in business class per annum to widows/widowers of former ministers or deputy ministers.
The DA says in its Provincial Handbook for the Western Cape it states its members should fly economy class.
The DA said: "Currently spouses are included for international travel which is a huge cost to the taxpayer and is not necessary (air tickets/hotel fees/daily allowance).
"It has now emerged that a staggering R873 366.68 was blown on international travel for the Minister of Finance's spouse, Norma Gigaba, who accompanied him on investor roadshows to China, the United Kingdom and the United States.
"While national ministers like the then-Minister of Police, Nathi Mthetwa, spent R734 448 on accommodation at five-star hotels in Cape Town and Durban in 2011, the Western Cape Handbook states that ministers must, as a rule, avoid staying in five-star hotels."
VIP protection services/Static and Mobile Security
Ministers are provided with VIP security services in the Police's budget programme including security at their ministerial residences. The total budget for VIP protection over the medium-term stands at R4.84 billion (includes protection for the President, ministers and other VIPs) and R1.5 billion in 2018/19!
Static and Mobile Security provides for the protection of local VIP residences that include ministerial residences, foreign dignitaries and the places in which all dignitaries, including persons related to the President and the Deputy President, are present. Static and Mobile Security is set to cost R3.411 billion over the medium-term and R1.062 billion in 2018/19.
The DA's Plan for a cutting the costs of the Cabinet
The DA has set out proposals to reduce the current Cabinet expenditure which include:
Cut the size of the Cabinet
The DA suggests that the ANC look at the smaller cabinet models of former South African Presidents Nelson Mandela, Thabo Mbeki and Kgalema Motlanthe who had only 28 ministers instead of 35, and a cabinet size of 50 in the case of the former two and 46 for the latter.
Review the National Ministerial Handbook which has not been updated since 2007.
Submit the Executive to Lifestyle Audits – which Ramaphosa mentioned during his State of the Nation Address, but which he has not followed up on, according to the DA.
While SA's growing budget deficit calls for restraint in government spending, the ANC continues to "spend recklessly for the comfort and extravagant lifestyles of members of the Executive", says the DA.
With 9.5 million people unemployed and struggling in South Africa, the government's lavish spending is an "insult to ordinary South Africans", and "Government cannot honestly expect South Africans to tighten their belts when it is doing the exact opposite", said Van der Walt.