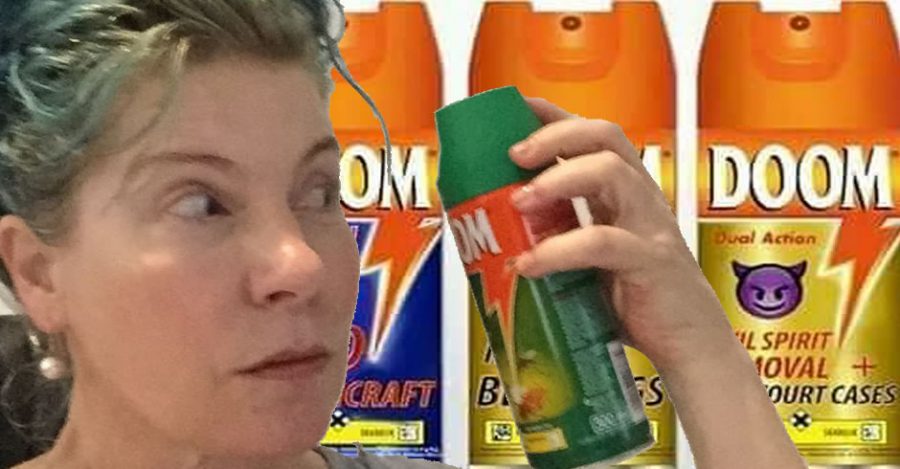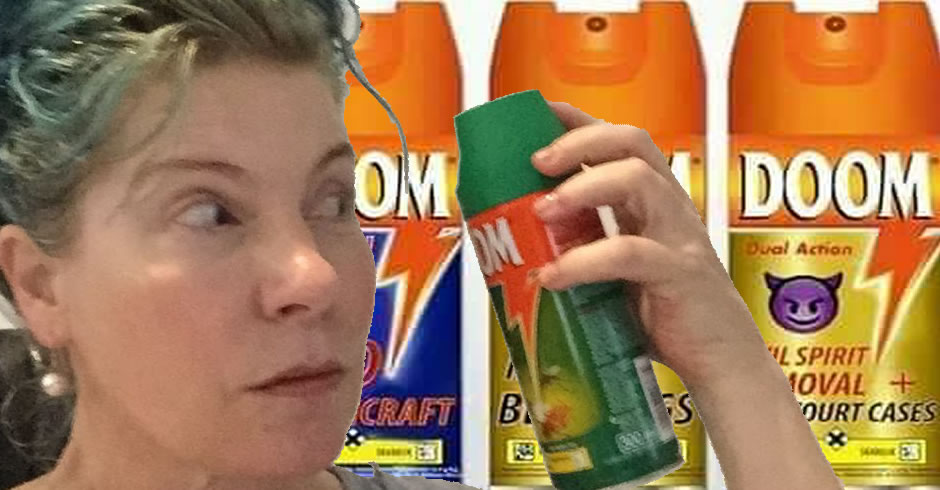 South African Woman Takes the Doom Test Live on Air – "Let Us Spray"
South Africans have reacted with shock, horror and humour (see bottom of page) at revelations that Prophet (Detective) Lethebo sprayed members of his congregation with Doom insecticide last weekend in South Africa. The 'Prophet of Doom' claimed the spray would heal them. Playing Devil's Advocate, Edenvale Radio presenter Viv Vermaak decided to find out what […]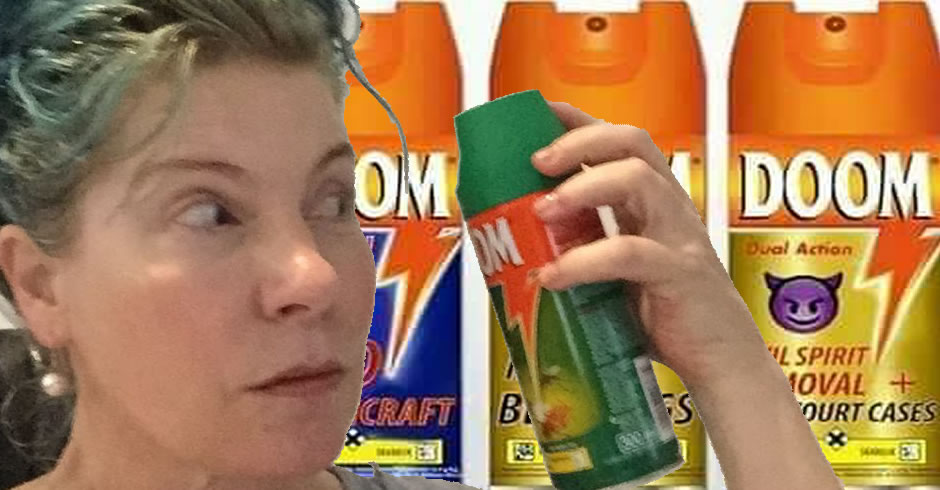 South Africans have reacted with shock, horror and humour (see bottom of page) at revelations that Prophet (Detective) Lethebo sprayed members of his congregation with Doom insecticide last weekend in South Africa. The 'Prophet of Doom' claimed the spray would heal them.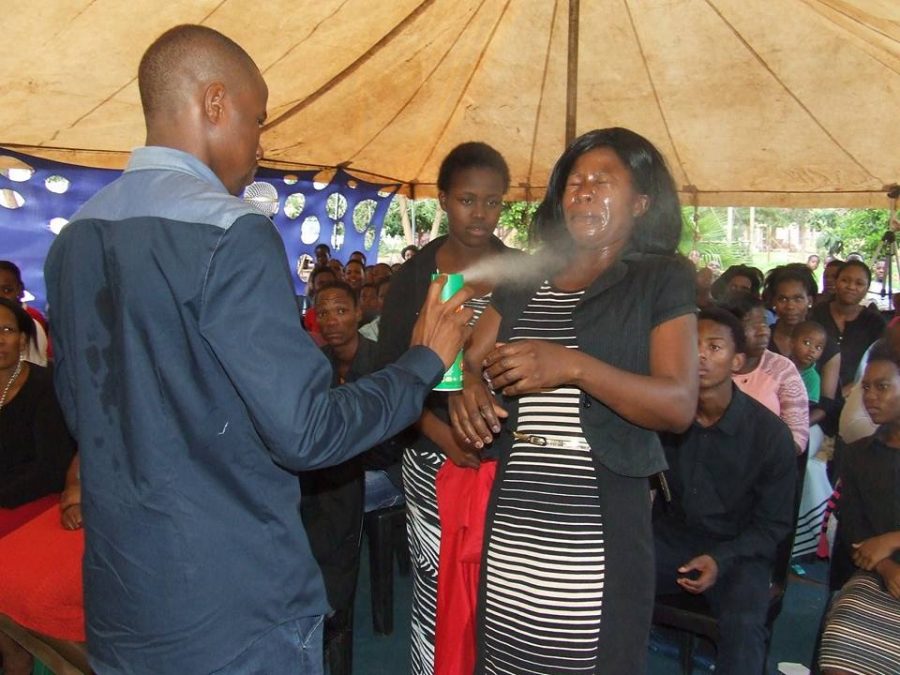 Playing Devil's Advocate, Edenvale Radio presenter Viv Vermaak decided to find out what all the fuss was about and try it for herself. Watch the video below.
Afterwards, Viv posted the following Facebook post:
"WOMAN SPRAYS HERSELF IN FACE WITH DOOM LIVE ON AIR AND PROMPTLY DIES!
"Not really. I did spray myself a solid shot if Doom in the schnoz and left it on for the whole show."
These are the symptoms Viv says she experienced:
– A rather pleasant buzz, much like when you drink a Red Bull very quickly.
– Tingling skin, which becomes less benign over 20 minutes and then settles.
– Eye irritation.
– Shakiness and slight altering of perceptions.
– A moment of panic when it felt like my 'soul' quickly left my body and came back.

"Pity the smell is so overwhelming, but it is on the whole not that bad," says Viv.
"It is difficult to say whether the 'symptoms' were from the Doom, the excitement of doing something so silly or the anticipation of a near/death experience, but I can imagine that when the effects of the Doom is combined with a religious experience and a sense of meaning, the overall experience can be powerful and positive.
"There – now I've done it so you don't have to. #goingsomewherewithviv"
Tiger Brands, producer of Doom, issued a statement they found Prophet Lethebo's practice "alarming and extremely concerning, and want to make very clear that it is unsafe to spray any Doom or any aerosol onto people's faces. Doom has been formulated to kill specific insects which are detailed on the cans, and the packaging has very clear warnings which must be adhered to. Using this product for purposes other than what it is intended for poses risks and is therefore dangerous."
MORE
Catch Viv Vermaak on Edenvale Radio Station, follow her on Facebook and read her Food for Thought with Viv blog here.
#Doom the only thing I'm buying this #BlackFriday pic.twitter.com/OlXt8zHS12

— Michael Cost (@MickyCost) November 25, 2016
Miracle spray for sale, Contact #ProphetOfDoom prophet Lethebo Rabalago of Kingdom of Doom Church for more details.. pic.twitter.com/mNNJShQAR2

— IG:AdvBarryRoux (@Barry_Roux) November 24, 2016
Here is Doom Prophet Lethebo Rabalago's Taxi that takes our people to his 'Kingdom of Doom Church' #ProphetOfDoom #DoomProphet pic.twitter.com/hCHlDXi63l

— IG:AdvBarryRoux (@Barry_Roux) November 22, 2016