Federer v Nadal Match in Africa Tickets in Cape Town SOLD OUT Within Minutes
Within minutes of tickets for the much-anticipated charity match in South Africa between tennis legends Roger Federer and Rafael Nadal going on sale… they were sold out! The Match in Africa 6 will be played in Cape Town on 7 February 2020. Tickets went on sale at 09h00 Wednesday morning. SAPeople tried to buy tickets […]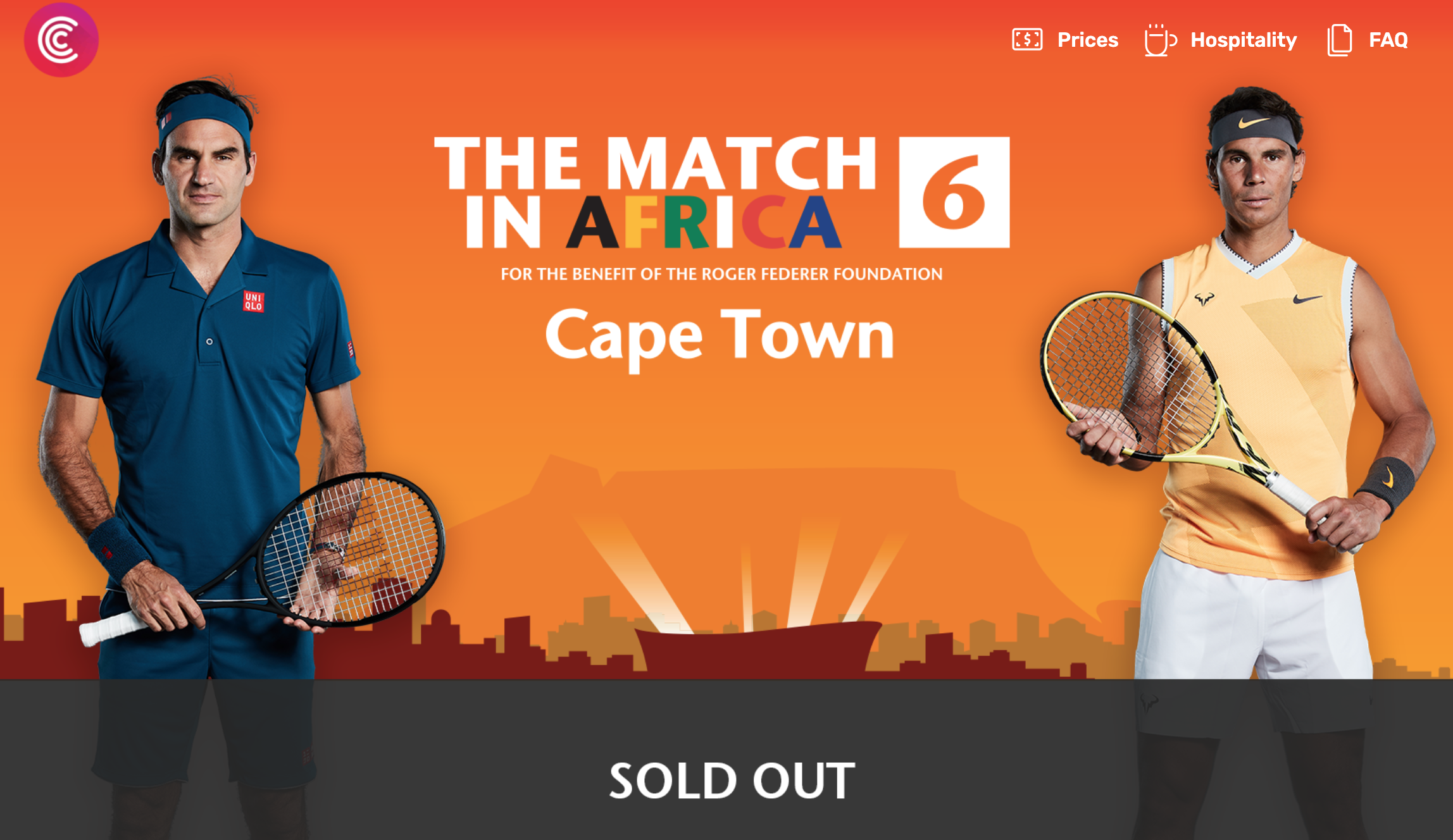 The Match in Africa 6 will be played in Cape Town on 7 February 2020. Tickets went on sale at 09h00 Wednesday morning.
SAPeople tried to buy tickets for our readers, but even though we were on the site from seconds before the tickets became available – like thousands of others – we were unsuccessful.
One tennis fan asked: "Is there a glitch with Computicket? From 9am the site was unavailable. By 9:26 site saying sold out." Others told SAPeople how heartbroken they were, blaming "the big corporates buy out everything, but gee have a heart for some of us".
There was a slight glimmer of hope with a message saying: "Sorry Sold Out. Please keep an eye out for announcements should more tickets become available."
UPDATE: The Roger Federer Foundation has released a statement in which CEO Janine Händel said:
We're on our way to a World Record with tickets sold out!
"To all the fans out there who have booked – or tried to book – a ticket or a hospitality package this morning for The Match in Africa 6 event taking place in Cape Town next year, we are overwhelmed by the enthusiastic reaction on our ticket sales and we sincerely thank you for the overwhelming support.

Lines were opened up by Computicket at 09h00 and within a record time of less than 10 minutes, the tickets were sold.

To ensure that everybody has a good view, the event is running with an availability of 48,000 seats.

We are considering adding more grandstands.

Please keep an eye out for announcements if more tickets are available. Also note that the event will also be televised."
The Countdown – 17 seconds before the tickets went on sale:
When the site finally loaded a few minutes later:
The hope: