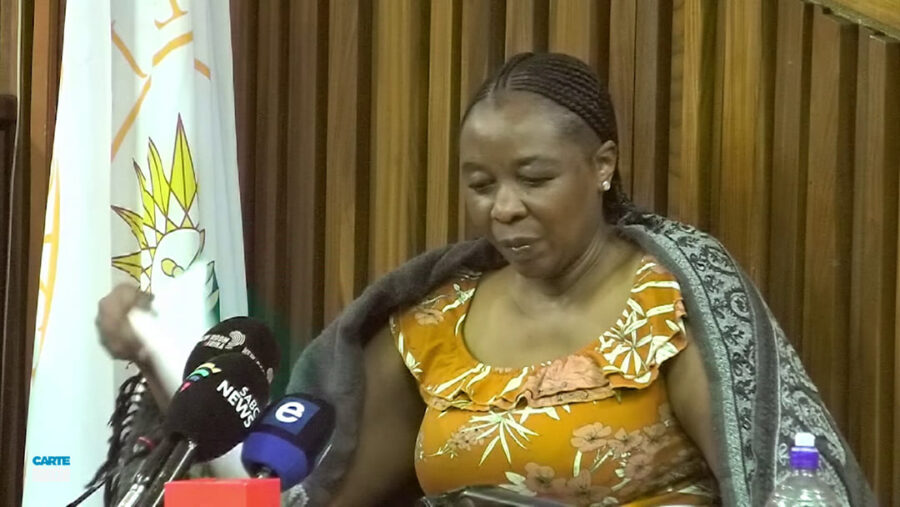 Former Policewoman Rosemary Ndlovu Receives 6 Life Sentences for 6 Murders
Former South African police woman Nomia Rosemary Ndlovu has been given six life sentences for the murder of five of her relatives as well as her partner. Ndlovu (known as Rosemary Ndlovu) was defiant throughout the three-month trial, accusing many of the 50 witnesses of lying, insulting journalists, constantly claiming to be ill, and lifting […]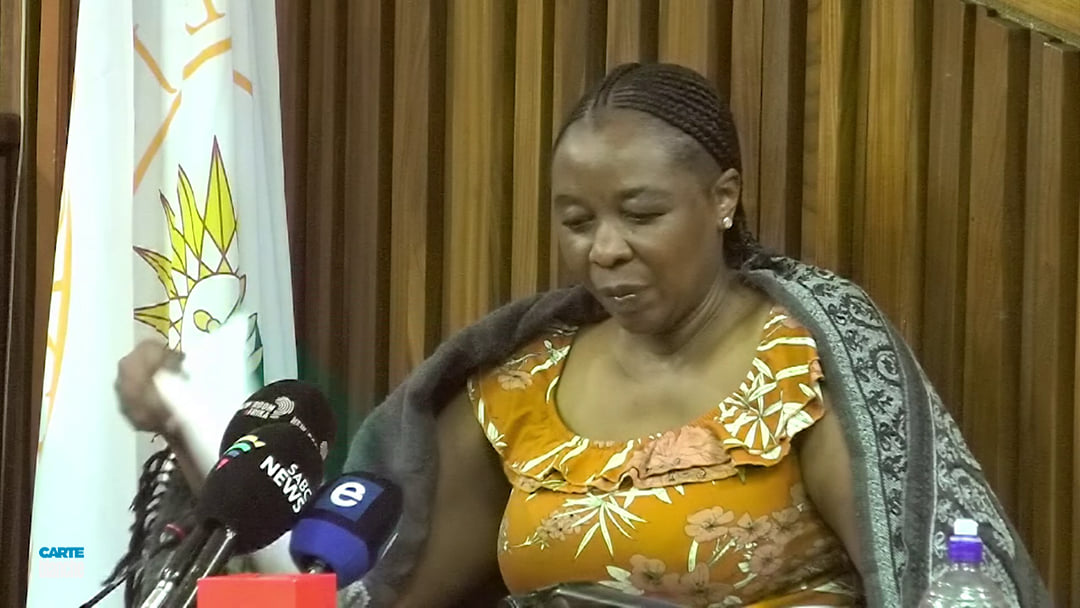 Former South African police woman Nomia Rosemary Ndlovu has been given six life sentences for the murder of five of her relatives as well as her partner.
Ndlovu (known as Rosemary Ndlovu) was defiant throughout the three-month trial, accusing many of the 50 witnesses of lying, insulting journalists, constantly claiming to be ill, and lifting her skirt from behind to flash her underwear. At one point her legs were put in shackles to prevent her antics. Even yesterday as she left the court, she still threatened surviving family members who were at the proceedings.
Ndlovu orchestrated the murders of her five relatives and live-in lover – between 2012 and 2018 – mostly with the assistance of a hitman… except for her sister Audrey who she killed herself, by poisoning and then strangling her. Ndlovu's motive was to cash in on their insurance. The murder victims were her boyfriend (stabbed 80 times), cousin, sister, niece and two nephews.
The 46-year-old was also handed an additional 10 years for fraud (she had profited from R1.4-million in payouts), 10 years for incitement to commit a murder, and 10 years for attempted murder of her mother. The prosecution showed how Ndlovu had arranged life and funeral insurance for each of her victims, before having them killed, and it's alleged that she had tampered with some evidence.
Her murder spree came to an end when the person she hired to kill one of her sisters notified the South Africa Police Service (SAPS). Ndlovu was caught on tape discussing her plan to kill her mother, sister and her sister's five children. Her plan was for them to be burnt alive at home.
In September, Carte Blanche unpacked the chilling case. In case you missed their earlier story, you can still watch it now on DStv Catch Up if you're in SA or on Showmax International if you're abroad (most countries). The current affairs show said: "She was a woman who enjoyed living in comfort, but her salary as a police constable just wasn't enough to fund all her expenses. So, from 2012, with a few funeral policies in hand, Nomia Rosemary Ndlovu cooked up a deadly plan to secure herself a steady income from unsuspecting relatives. That is what prosecutors are alleging in a high-profile court case in which they believe Ndlovu's desire not to get her own hands dirty might prove to be her undoing. Carte Blanche unravels this tale of murder for insurance policy pay-outs." (Producer: Nicky Troll | Research: Laura Byrne | Presenter: Claire Mawisa)
WATCH: #RosemaryNdlovu leaves court after being handed six life sentences for six counts of murder. The convicted murderer still threatens some of her family members attending today's court proceedings. @nzimandebafana pic.twitter.com/Hi5LyEJH4o

— POWER987News (@POWER987News) November 5, 2021
I hope semeone can help us with Rosemary pics inside the prison that lady is our new queen of memes now #RosemaryNdlovu pic.twitter.com/l3qOec36Kd

— Nonto yamaLangeni ✊ (@gaselanonto) November 6, 2021
https://twitter.com/Moses_Buju_M/status/1456709573847441414
Find out what's on Carte Blanche this Sunday.