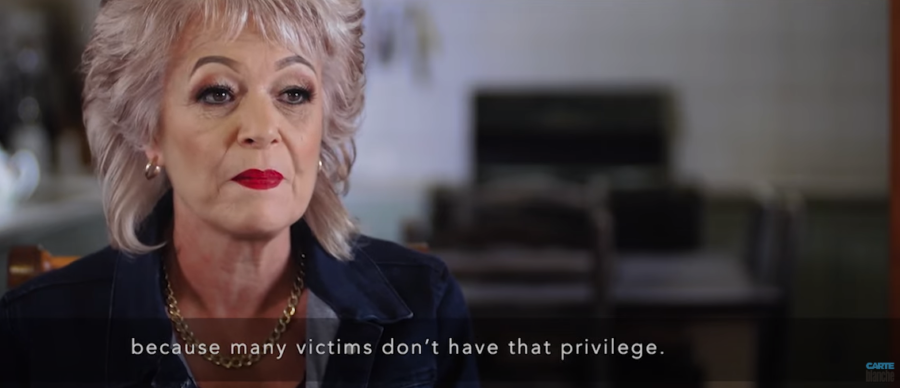 Ina Bonnette Shares Her Horrific Ordeal and Journey to Healing
This Sunday Ina Bonnette speaks openly about her horrific ordeal – in which her then husband and his three accomplices raped and tortured her, and murdered her son in the room next door. Known as the Modimolle Monster, her ex Johan Kotze – who is now in jail – violently attacked her just over eight […]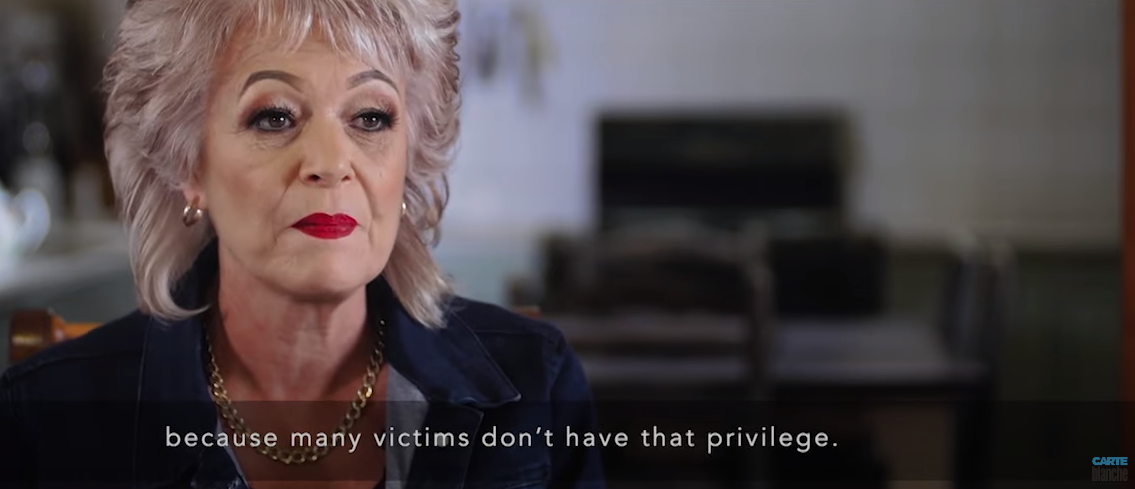 This Sunday Ina Bonnette speaks openly about her horrific ordeal – in which her then husband and his three accomplices raped and tortured her, and murdered her son in the room next door.
Known as the Modimolle Monster, her ex Johan Kotze – who is now in jail – violently attacked her just over eight years ago, using pliers to pinch her and pushed nails deep into her breasts. She had to undergo 20 operations afterwards as part of her journey to healing and grace. Last month she published a biography about how her life changed, and says: "I made the wrong choice by marrying that man. But my book brings the message that there's always a better tomorrow."
This weekend she speaks to Carte Blanche in a special 90-minute broadcast. You can watch the show on Sunday 7 November in South Africa on DStv Now or stream it overseas in most countries from 09 November on Showmax International.
How do you overcome the trauma of a violent attack by your own husband? The Modimolle Monster tried to destroy her life, but Ina Bonnette has found healing. That's @CarteBlancheTV this Sunday at 7pm with @ClaireMawisa on #MNet101. pic.twitter.com/4DvRbqFgMP

— M-Net (@MNet) November 5, 2021
Carte Blanche says: "Unsure if she would survive torture and rape at the hands of her ex-husband and his accomplices, Ina Bonnette prayed that, if she lived, she would stay lucid and remember the details of what they did to her and how her son was murdered in the room next door. This in an attempt to ensure that, one day, she could put her attackers behind bars. But while justice brought vindication, it took almost a decade-long journey of fighting the memories and grappling with the need to forgive for Bonette to reach victory and healing. Carte Blanche recounts her story of sheer determination and grace." (Producer: Joy Summers | Presenter: Claire Mawisa)
Watch the show overseas | Watch in SA on DStv Now
Also on Carte Blanche this Sunday  7 November
Living with a diagnosis on the autism spectrum comes with gifts and trials that the world is fast learning to appreciate as neurodiversity becomes better understood across the globe. For South Africans on the spectrum, detection and management have lagged and children most often struggle with limitations in the support they need to thrive. Carte Blanche follows the path of 19-year-old Dylan Kritzinger from primary school to matric – a young man who loves drama and animals and is set on becoming a game ranger. When doctors diagnosed him with autism 10 years ago, his mother was led to believe that he would never be able to tie his own shoelaces nor utter a full sentence. But with the support of family, teachers and friends, Dylan recently matriculated – another steppingstone on the way to realising his dreams. (Producer: Sasha Schwendenwein | Presenter: Derek Watts )
Watch the show overseas | Watch in SA on DStv Now
INVESTIGATIONS
Carte Blanche presenter Masa Kekana says: "All that remains for the families who lost their babies at a nursery school are empty cots, unfulfilled plans to raise their precious children and no answers surrounding their deaths from authorities." 
How were two healthy infants at an unregistered crèche in East London put down for their afternoon naps – never to wake up again? Months later, devastated parents are still seeking answers after the simplest of police inquiries failed to get off the ground. Was the pre-school in a small two-bedroom house, where four carers had to tend to 90 small children, an unavoidable recipe for disaster, or did carers administer fatal medication doses without the parents' permission? And why was an unregistered school not shut down by government? Carte Blanche joins the dots and confronts the South African Police Service on an investigation that has failed these parents. (Producer: Tarryn Crossman | Presenter: Masa Kekana)
Watch the show overseas | Watch in SA on DStv Now
Trademark law in South Africa is a tricky business. This, local businessman and former professional martial arts fighter James Thomson discovered to his peril following an 18-year career in kickboxing under the ring name 'King James' – a name he trademarked in 2015. In 2018, he was being sued by the highly influential American basketball superstar LeBron James in a trademark dispute relating to his online sporting apparel. Carte Blanche investigates the origins of this David vs. Goliath battle as the superstar player and entrepreneur, worth US$500 million, fights for the King James name. (Producer: Sasha Schwendenwein | Presenter: Macfarlane Moleli)
Watch the show overseas | Watch in SA on DStv Now
It was a shocking and disturbing conflict as the poster child for climate change was forced to forage for food far away from home. Carte Blanche tracks the journey of a documentary team in Greenland caught up in a dramatic clash with a hungry polar bear that forced open a window and tried to drag one of their colleagues outside. Rarely seen on this stretch of coast in the short arctic summer, the sea ice is now retreating so fast that several bears remain stranded on the mainland, separated from the seals that are their normal prey. Despite their majestic form and hunting prowess, polar bears have long been up against pollution and habitat destruction from oil and gas exploration in the arctic. But it is climate change that's bringing it to its knees. (Producer & Presenter: Simon Stanford) 
Watch the show overseas | Watch in SA on DStv Now
With the thousands of ownerless and abandoned mines dotting the South African landscape, countless men and women work as illegal zama zamas, risking life and limb to eke out a meagre existence from the ground. Between crumbling mine shafts, falling rock and rival gangs, there is little security or hope of a real future in working this way. But from the Pongola region of KwaZulu-Natal, on the border of the Ithala Game Reserve, the Klipwal Gold Mine holds out promise that things could work differently. Carte Blanche investigates a cooperative model that the mine's owners and local zama zamas have adopted, bringing not only peace to the conflict-ridden property, but economic advancement for the miners. (Producer: Sophia Phirippides| Presenter: Macfarlane Moleli)
Watch the show overseas | Watch in SA on DStv Now
Klipwal gold mine in northern KZN, bordering the idyllic and mountainous Ithala Game Reserve, was at the risk of losing it all to dangerous and ruthless zama zamas. So. how did the owners move from confrontation to cooperation? @macmoleli finds out more Sunday 7pm #CarteBlanche. pic.twitter.com/qH93V1eM8y

— Carte Blanche (@carteblanchetv) November 4, 2021
If you're in SA – you can watch Carte Blanche on DStv Now.
If you're overseas – you can watch #CarteBlanche from Tuesdays, and thousands of other popular local South African shows & movies by subscribing to Showmax International now. You can try it FREE for 14 days. 
Carte Blanche is on M-Net & M-Net HD [101], 7 November 2021 at 19:00 & & again on M-Net Plus 1 [901] at 20:00
***
Please note: Carte Blanche is only available to international Showmax subscribers in Andorra, Australia, Austria, Belgium, Denmark, Finland, France, Germany, Greece, Iceland, Indonesia, Ireland, Italy, Liechtenstein, Luxembourg, Malta, Monaco, Netherlands, New Zealand, Norway, Portugal, San Marino, Spain, Sweden, Switzerland, United Kingdom. Not all titles are available in all territories. Showmax brings you the best South African series and movies, from the classics to the latest releases, from complete box sets to kids' favourites.