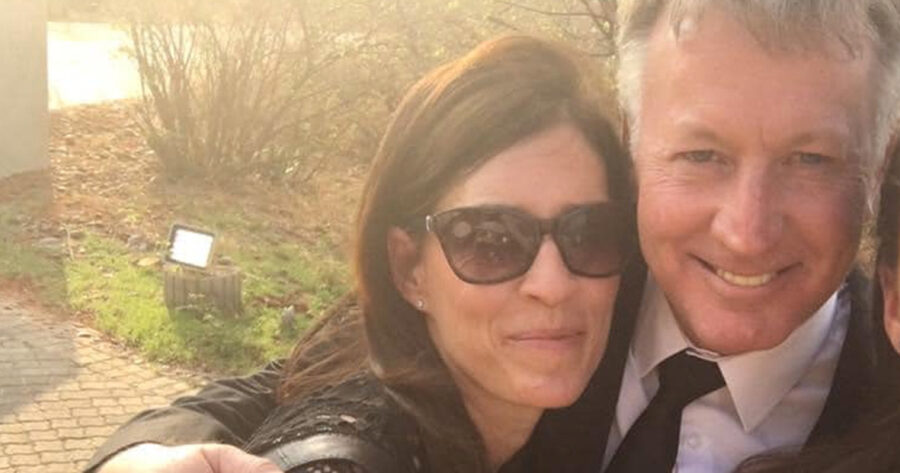 Friends Leave Tributes for Couple Killed in Robbery at Estate Near Pretoria
Tributes have poured in for a couple who were murdered in their home yesterday morning just before 6am, in a gated estate in Elandsfontein, Gauteng; and well wishes have been sent to their daughter who was badly injured and is recovering in hospital. South Africans have been left reeling by the tragic 'home invasion', as […]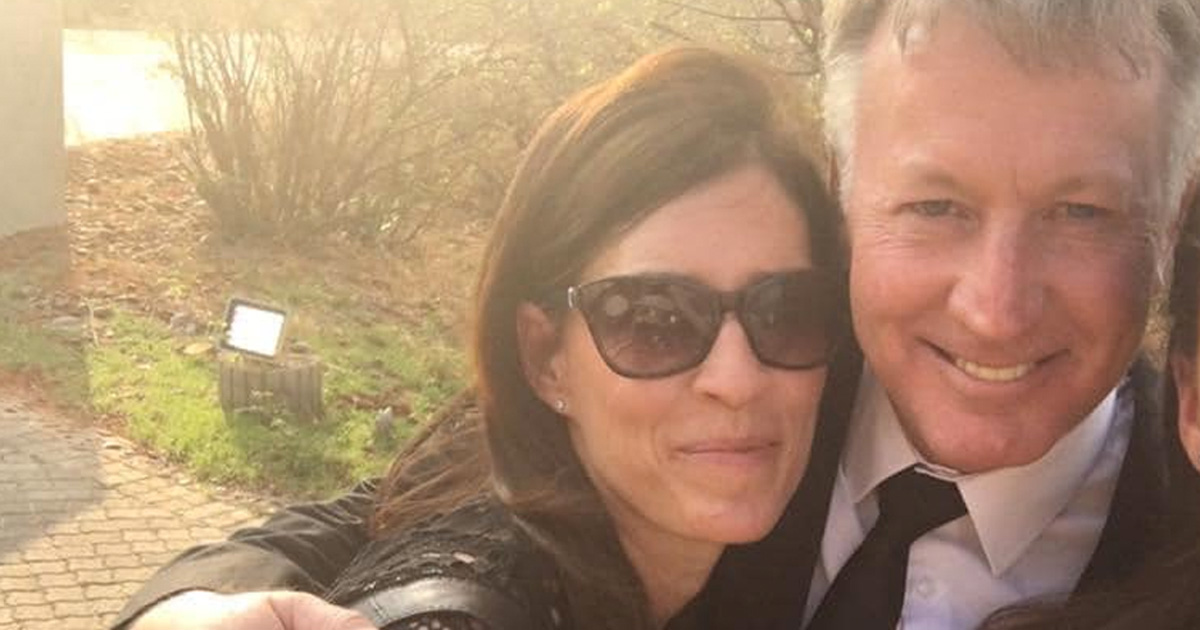 Tributes have poured in for a couple who were murdered in their home yesterday morning just before 6am, in a gated estate in Elandsfontein, Gauteng; and well wishes have been sent to their daughter who was badly injured and is recovering in hospital.
South Africans have been left reeling by the tragic 'home invasion', as it's called in South Africa, at Fly Inn Estate east of Pretoria, which left 56-year-old Janique and her 57-year-old husband Wayne Giles dead. He was reportedly shot in the head and she in the chest. According to local reports the robbers appear to have cut through a padlocked chain on an unused gate, and then smashed a window of the double-storey home in order to gain access. A police spokesperson confirmed three armed robbers made off with a TV, two MacBooks and a laptop of another brand. He said the SA Police Service (SAPS) is investigating a case of murder, attempted murder and house robbery. No suspects have yet been arrested.
The couple's son Brandon (28), who lives in a separate part of the family home, awoke to the sound of the gunshots and is believed to have found his father downstairs while his mom and sister were upstairs. Brandon and Rachel each used WhatsApp to call for help from neighbours. At the time their mom was still alive, but sadly succumbed to her wounds.
According to News24, at 05h43 Brandon wrote: "Help!!! Gunfire. Security needed." A minute later his sister wrote: "Helppp. Armed intruders." A resident replied that police and security had been called. At 05h47 Rachel typed: "I've been shot", and just three minutes later, she said: "My mom too".
Arabhorse Breeders Zim said: "In a very tragic event yesterday, the Arabian horse community in Southern Africa lost fellow Arabian horse enthusiasts, owner, breeder and friend Wayne Giles and his wife Janique Giles. On behalf of his friends in the Arabian horse community, we send our condolence to his daughter Rachel and son Brandon Giles, and wish Rachel a speedy recovery."
A friend of the couple's children (both in their 20s) said she was completely heartbroken and thanked Janique for being a "second mother to my sister and I". Asta G said: "I am going to miss our long phone calls & your great advice you always used to give me ? ? "
A friend of the couple's, Karen S, said she couldn't believe she had lost her "beautiful friends" in such a "senseless tragedy", and reached out to the children saying – "Rachel Giles and Brandon Giles my heart goes out to both of you. Please pull through Rachel. Im here for both of you." According to reports, Rachel was shot in the thigh and is currently stable in ICU.
A friend said on Wednesday afternoon: "I have just spoken with Rachel – she is doing well and is truly the fighter that we know her to be❤️ She has seen everyone's messages and is so grateful for all of the love and support that you have been giving her and her family❤️ She is just not able to reply right now, but is truly thankful for you all❤️ Please keep sending all your prayers for our beautiful friend??❤️"
Janique's old school friends at Hillcrest High in KwaZulu-Natal, where she matriculated in 1981, also paid tribute. Karin H said: "Janique and Wayne were a beautiful couple and they were such a close knit family. May we take the time to pray and spend a moment thinking about the family. Life will never be the same for them . RIP to two incredible human beings ?"
Last week, Police Minister Bheki Cele announced the latest South African crime statistics – murder had risen to 58.4 people killed on average per day between April 2019 and March 2020.
Police are appealing to anyone with information that could lead to the arrest of the suspects to either contact their nearest police station or call Crime Stop on 08600-10111.
https://www.facebook.com/photo.php?fbid=10158590476369886&set=a.10151282825889886&type=3
UPDATE: In a tribute from Samantha Lloyd Farquharson in Eshowe, she said: "Wayne was well-known as the importer of the Bear hawk range of aircraft and one of the planes he built was featured on the cover of African Pilot in 2019. Although at this time the reasons for this brutal double murder are unclear, it seems probable that recent labour difficulties with his employees may have been part of this scenario. Personally, I am devastated by this blatant crime in South Africa where seemingly our country has become the 'murder capital of the world'…"
https://www.facebook.com/photo.php?fbid=10158592232091667&set=a.449742876666&type=3