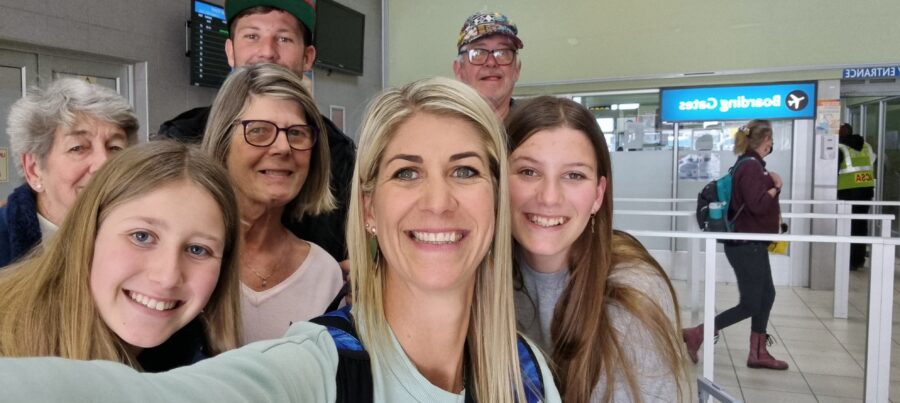 Good-Bye My Beautiful Country – South African Mom's Heartbreaking Letter as She Leaves SA
As Lindi-Mae Humphreys sat on the plane between Port Elizabeth and Johannesburg two days ago, her emotions were running high. Her life was about to change forever. In Jozi, she would be catching a plane to The Netherlands… a new country, a new home, a new life. And leaving everything she knows and loves behind […]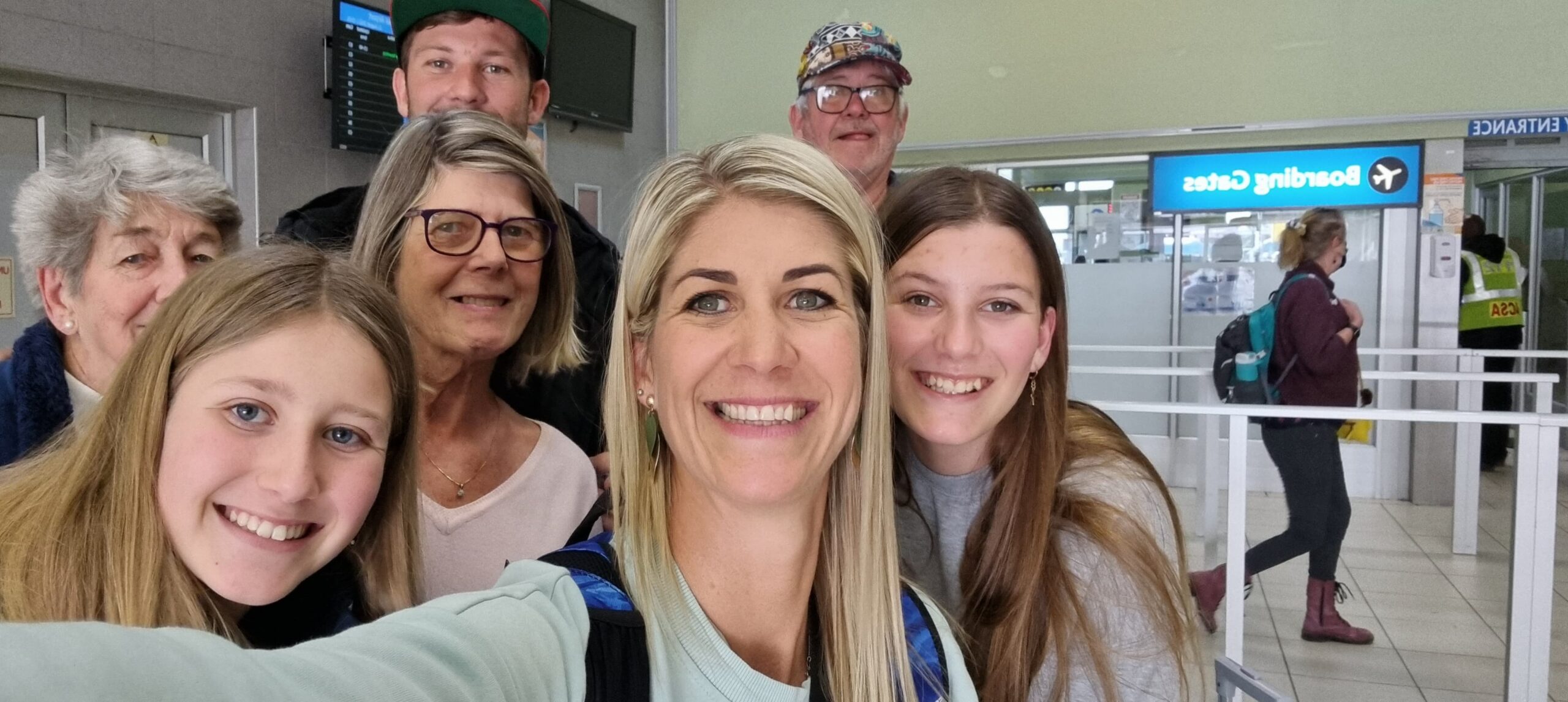 As Lindi-Mae Humphreys sat on the plane between Port Elizabeth and Johannesburg two days ago, her emotions were running high. Her life was about to change forever. In Jozi, she would be catching a plane to The Netherlands… a new country, a new home, a new life. And leaving everything she knows and loves behind her. Here's a poem she wrote while sitting on that flight…
Good-bye my Beautiful Country – ??
By Lindi-Mae Humphreys
I wish you didn't have to break me
I wish we didn't have to sell our beautiful home in the only city and country I've ever lived in.
The same country I was born in 37 years ago.
The same city my entire immediate family still reside.
The one I had no intention of leaving.
The same one I imagined my children living their most magnificent childhoods (as I did,) achieving everything they put their hearts and minds to.
The place where they could become anything their hearts desired with hard work, dedication and discipline
My Gran turns 89 this month, and she has supported and looked after me my entire life.
My parents who sacrificed so much to give us the best possible life in this, our beautiful country.
My brothers, the only people on the planet that have literally walked my same childhood, every step of the way.
These pivotal people in my life became Uncles, Grandparents and Great Grandparents 14 years ago and have been the most amazing support I could ever have wished for.
And today I sit on this plane absolutely torn, because now is the time I should be paying it back to the most special and important people in my life.
Now should be my time to care for, nurture and be a pillar of strength whenever they need. With whatever they need.
That's what family is. It's what family does.
But I also have these beautiful and precious children in my life that I promised to keep safe, look after and love with every fiber of my being. I made each of them that same promise the very day they were born, that I would give and sacrifice ANYTHING to ensure they were always safe and loved.
I broke that promise to them the day I climbed into my kombi and had a gun forced against my ribs and pointed at my head. That same day my youngest child should have been in the car with me.
That same day I jumped out the car to keep myself safe. I know I would have done the same if my children were in that car. It was a natural reaction to a situation I never imagined finding myself in.
But it happened.
And I jumped out.
The amount of guilt I have carried since that day knowing my instinctive reaction in a situation out of my control was to flee.
How could I have kept my children safe if I ran away?
The amount of hours I still lie awake at night trying so hard to forget about what happened, and to focus only on the beauty our special country has to offer, but also never wanting to or being able to forget that day. That moment. That face.
Trying to convince myself that I did the right thing
The number of scenarios I continue to play over and over in my mind thinking if I'm better prepared, maybe I would handle the next situation differently.
The problem is, I'm constantly expecting, and constantly trying to be prepared for the next time…
Every robot.
Every driveway.
Every bush.
Every time I stop or start my car.
Every. Single. Time
I have always tried to be a positive person who sees the best in everything and everyone.
But the nights in my beautiful country became longer and longer.
While the sleep became less.
The rest even shorter.
The thoughts and anxiety became excessive when I realized the amount of situations I needed to be able and prepared to protect my children from.
Knowing I never could
So today I'm just trying my best to be brave.
I don't need to be a bodyguard
I don't need to be a powerful protector
I don't need to own a weapon to protect my family
I don't need to check the doors 5 times at night, or ever.
I don't need the best armed response
I don't need an electric fence and CCTV cameras
I don't need beams in my yard
I don't need panic buttons next to my bed
I don't need to warn my children of the dangers outside their schools or home
Being brave is enough here
Today I am thankful for a country that has accepted us for everything we have to offer.
A country that has restored my faith in humanity
A country where you can see exactly where your tax money is going
Where there is constant maintenance, and the upgrades are evident daily
Where history and heritage, the oldest buildings and statues form part of a magical and hurtful past that no-one dares to destroy or burn, but look at and photograph with the utmost admiration and respect
A country that was bombed to the ground over 100 years ago and has rebuilt themselves from the ashes of that horrific war.
Bigger
Better
Safer
Stronger
A country that is admired and one that has stolen my heart
A country I will forever be grateful for
In this country I can keep my promise to my children.
In this country I can keep them safe.
And they can become whatever their hearts desire
Good-bye my Beautiful Country – ?? By Lindi-Mae Humphreys (published on SAPeople.com with Lindi-Mae's kind permission)
If you live abroad, subscribe to Showmax to stay connected to SA, with thousands of local movies, documentaries and TV series.
Many of Lindi-Mae's friends have reacted to her poem, with tears and support, admitting she echoes their sentiments. "Brave, strong and beautiful souls, enjoy your new adventures. ❤️ I still check my car doors are locked every 5 minutes after what happened to you, crazy scary stuff," said one friend. Another wrote "it's the hardest journey… embracing so many unknowns and the challenge of a new culture, language and way of life". He added: "There will be days that you question the distance, the estrangement and the culture shock but there will also be wonderful new experiences, a sense of freedom that you only truly appreciate when you step foot back in SA…"
Another, who made the move a while ago, says: "It was the toughest decision I have ever made and only left SA for the safety and future of our children. It's freaking hard to be away from my mom and amazing SA friends… every day I miss them, but every day I am grateful that Z and T are safe and thriving. Sending you a big hug and wishing you all the best ❤"