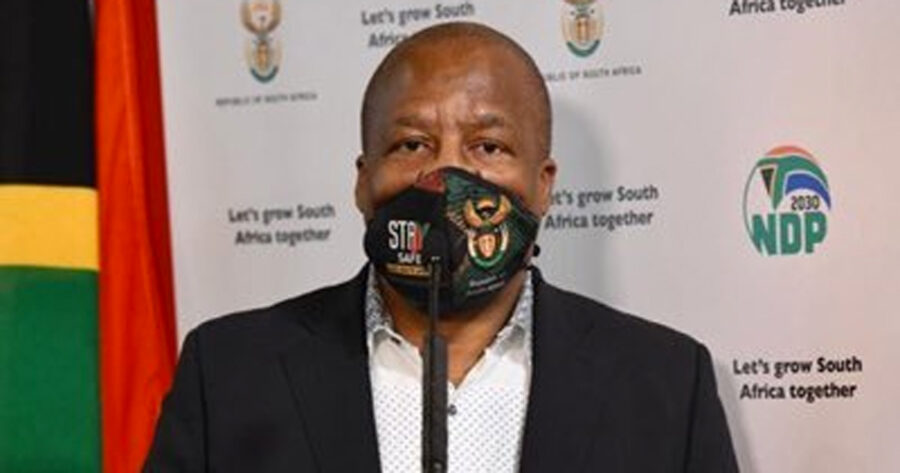 Jackson Mthembu Dies, Leaving Shocked South Africans Devastated
It is with huge sadness that we share the news of the Covid-related death of Jackson Mthembu, yet another high profile South African taken by the coronavirus pandemic. Just ten days ago, on 11 January, the popular SA spokesperson revealed that he had tested positive for Covid-19, saying: "Today I visited the Military hospital in […]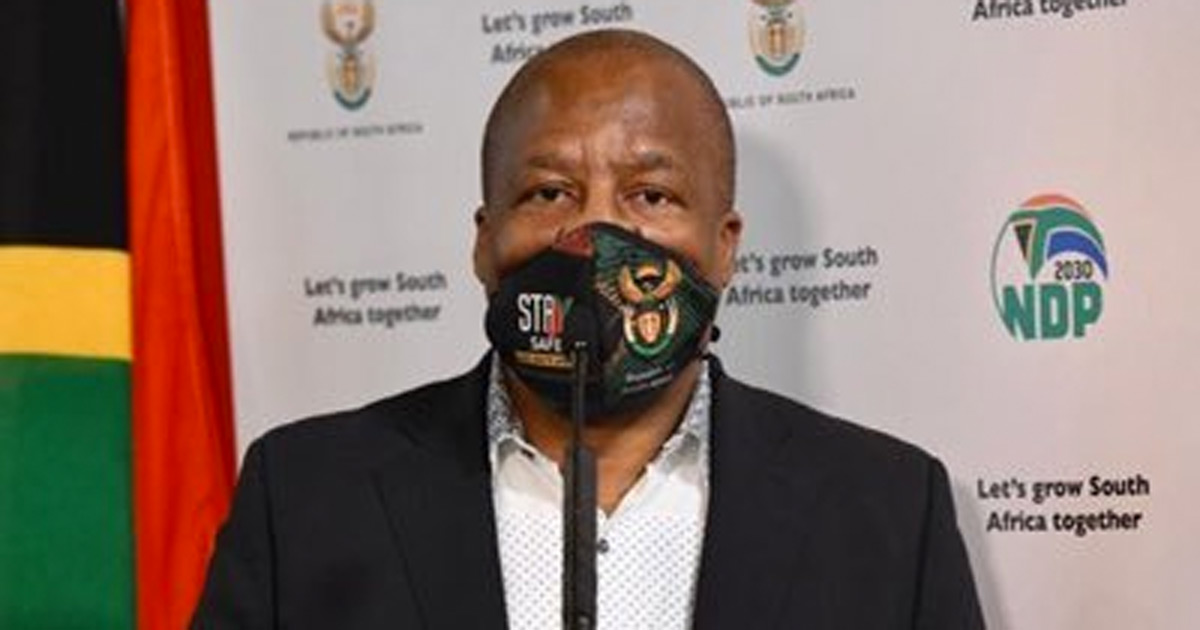 It is with huge sadness that we share the news of the Covid-related death of Jackson Mthembu, yet another high profile South African taken by the coronavirus pandemic.
Just ten days ago, on 11 January, the popular SA spokesperson revealed that he had tested positive for Covid-19, saying: "Today I visited the Military hospital in Tshwane to get medical attention for an abdominal pain. After undergoing some tests, I tested positive for Covid 19. Plans are afoot to get all my family members and close associates tested as well."
Later the same day he said: "I want to thank the many South Africans who have wished me a speedy recovery. As a people we must overcome Covid 19."
President Ramaphosa's statement on Covid-19 death of Jackson Mthembu
Today, South Africa's President Cyril Ramaphosa announced:
It is with deep sorrow and shock that we announce that Minister in The Presidency, Jackson Mthembu passed away earlier today from COVID-related complications.

Our thoughts and prayers are with his family at this time of loss.

Minister Mthembu was an exemplary leader, an activist and life-long champion of freedom and democracy. He was a much-loved and greatly respected colleague and comrade, whose passing leaves our nation at a loss.

I extend my deepest sympathies to the Minister's family, to his colleagues, comrades and many friends.
WATCH VIDEO: Journalist Karima Brown on the tragic passing of Jackson Mthembu
Watch below as veteran journalist Karima Brown shares a moving tribute of her memories of Jackson Mthembu, summing up how so many journalists – and South Africans at home – felt about the man who was larger than life.
He was a 'real mensch'
Karima describes him as a "real mensch" who candidly shared his struggles with alcoholism, drugs and the challenges he faced as a parent… bringing what he learnt to his role in government, and to help others. As she says, his death is a "massive blow". He was one of the good guys, fighting corruption, speaking out when he disagreed on something within his party. She said his passing has left her "shattered and numbed".
John Steenhuisen: "I knew (Jackson Mthembu) as a man of integrity"
Democratic Alliance (DA) leader, John Steenhuisen, has also issued a statement, saying:
I am deeply saddened to learn of the passing of ANC stalwart and my former parliamentary colleague, adversary and friend, Jackson Mthembu. The news of his death this afternoon comes as a great shock, and I can only imagine the devastating impact this must have on those who were close to him.

On behalf of the DA, I would like to extend our sincere condolences to his family, his friends and his party. You have lost a generous man with a big heart and an even bigger sense of humour. To say that Jackson was much loved would be some understatement.

During the time that we served opposite each other in the National Assembly as chief whips of our respective parties, I came to know him well and I saw a side to him that explains why he was such a revered figure in the ANC.

I knew him as a man of integrity, and someone who managed to see the bigger picture and the greater cause. He was always prepared to do what it took to find solutions to whatever impasse we might have been facing in the House. If this meant meeting up long after the working day was done to thrash out the details of an agreement, then Jackson would do so in a heartbeat.

His passing will be mourned by all who knew him and everyone who worked with him, whether in his party, in cabinet or around the parliamentary precinct. I pray that his loved ones find strength and comfort in this difficult time.
Our deepest, deepest condolences to Jackson Mthembu's family, friends, colleagues and all who have been touched by his life and death.
South Africa's latest Covid-19 statistics
South Africa logged over 12,700 Covid-19 cases yesterday (Wednesday, 20 January), bringing the total number of positive cases in SA to 1 369 426.
There are now over 170 160 active cases.
SA has lost over 38 854 people as the country recorded 566 deaths yesterday.
Health Minister Dr Zweli Mkhize said the recovery rate currently sits at at 84.7% after 1 160 412 patients beat COVID-19.