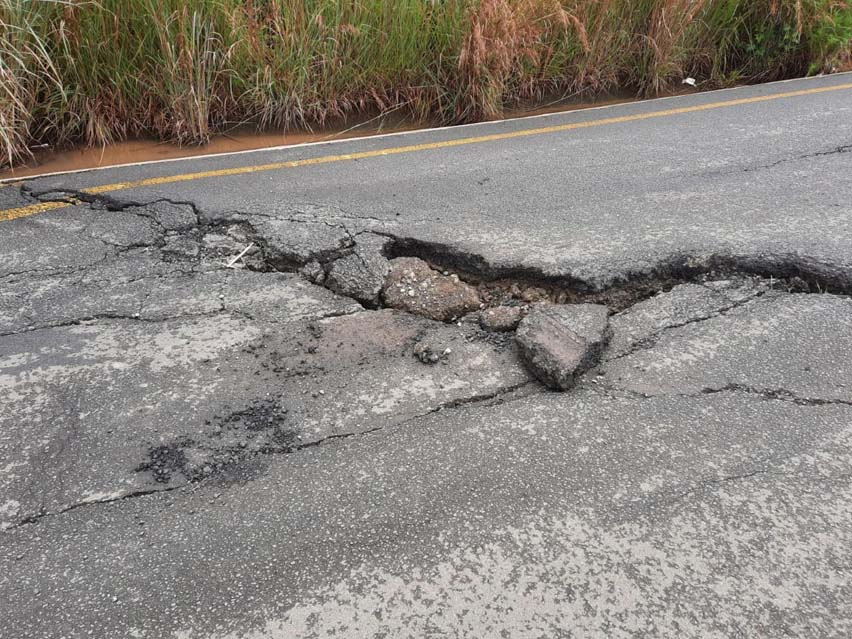 KZN's Oliviershoek Pass Likely to Close Because 'NOTHING Has Been Done' by Disappointing Leaders
"I am tired of appealing. I am tired of trying to ask nicely. What does it take to get action????" asks an extremely frustrated and concerned KwaZulu-Natal (KZN) resident and tourism business owner, Megan Bedingham, who discovered today that one of the main roads connecting the Free State and KZN is likely to close, due […]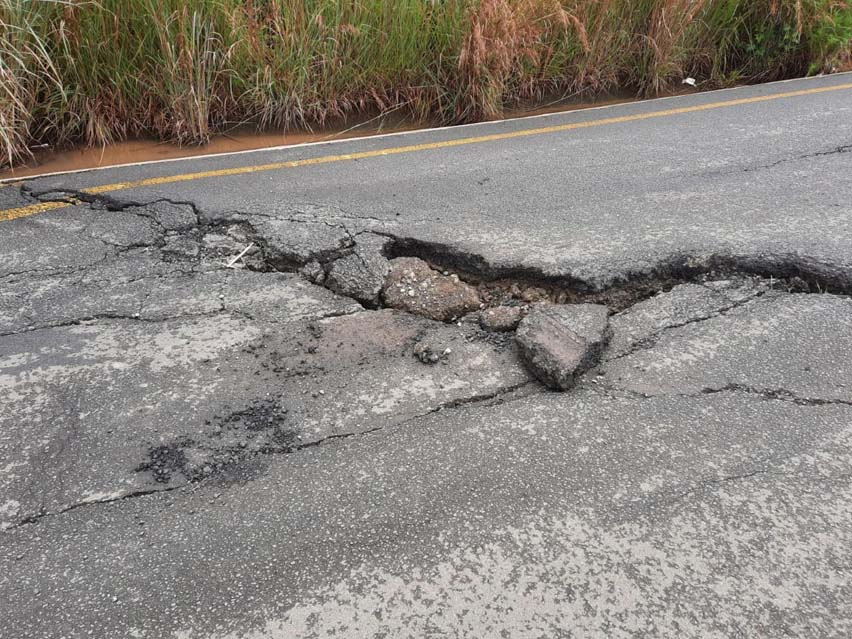 "I am tired of appealing. I am tired of trying to ask nicely. What does it take to get action????" asks an extremely frustrated and concerned KwaZulu-Natal (KZN) resident and tourism business owner, Megan Bedingham, who discovered today that one of the main roads connecting the Free State and KZN is likely to close, due – basically -to a lack of care…
Bedingham owns The Cavern Drakensberg Resort in Bergville, which is served by the Oliviershoek Pass (connecting the Free State and KZN), also known as the R74, an alternate route to the N3. For anyone who has recently travelled it, they will be aware of the state of disrepair… and danger – potholes, rockfalls, culverts.
In a letter on Tuesday titled 'The R74 – Oliviershoek Pass – TOO LITTLE TOO LATE – a leadership disappointment', addressed to the KZN Transport and Treasury Departments, as well as to other parties, Bedingham says:
"Today we are told that the Oliviershoek Pass will probably be closed because NOTHING has been done. Just a whole host of empty promises and zero action. Who are the leaders in this province?

"Do you have any idea what that does to business in this area? Do you have any consideration for the jobs that are at stake? Do you care?

"Children use this route daily so that they can get a quality education? Are you intent on jeopardising every future?

"We need action. We need leadership. Our communities deserve so much more."
Tourism in the area depends on a good network of roads for its business; and children commute to schools in Harrismith and Bethlehem via this Pass.
Bedingham included in her letter several photos taken today (15 March) by concerned citizens in the Northern Berg.
In an open letter to the Transport Minister last month, Bedingham pointed out there have been several rock falls on the Pass but most concerning is the collapsing culverts. "Sadly the Department of Transport, the Department for Economic Development & Tourism and local municipalities are all aware and have known about this calamity for more than a year and yet, to date, the action has been inadequate. Gravely inadequate," she wrote.
"Enormous pantechnicons use this route when the N3 closes. How often? More often than not, just now. The one collapsed culvert is on a tight bend. Very little warning and so huge vehicles veer into oncoming traffic to avoid the hole. It's an accident waiting…"
As Bedingham said, Tourism is the greatest provider of employment and skills development in the Drakensberg region. It is frustrating for tourism owners in the area who have watched their infrastructure crumble, compared to how better maintained things are on the Garden Route in the Western Cape where, as Bedingham says, funds appear to go to the right places.