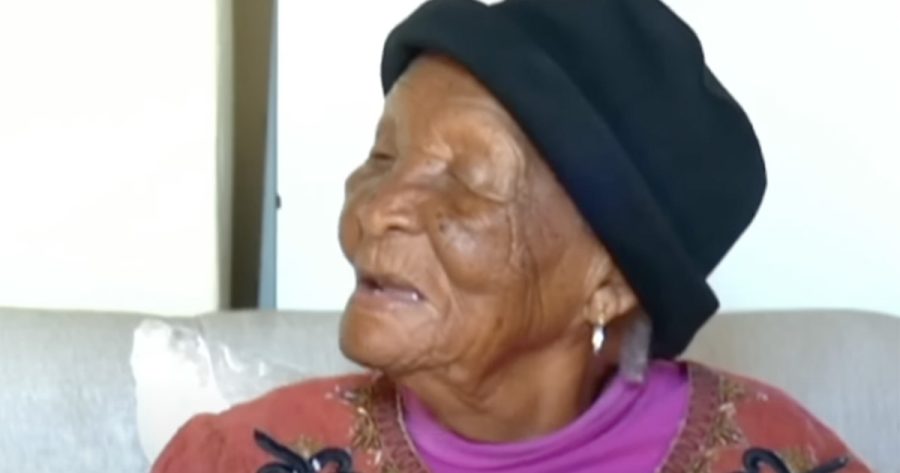 Oldest person in the world dies at 128 in South Africa
A woman believed to be the world's oldest person has died in South Africa at the age of 128 having lived through three different centuries. Mother-of-seven Johanna Mazibuko, died in her Jouberton, North West Province, home. She had ID documents that prove she was born on May 11,1894, and grew up on a maize farm […]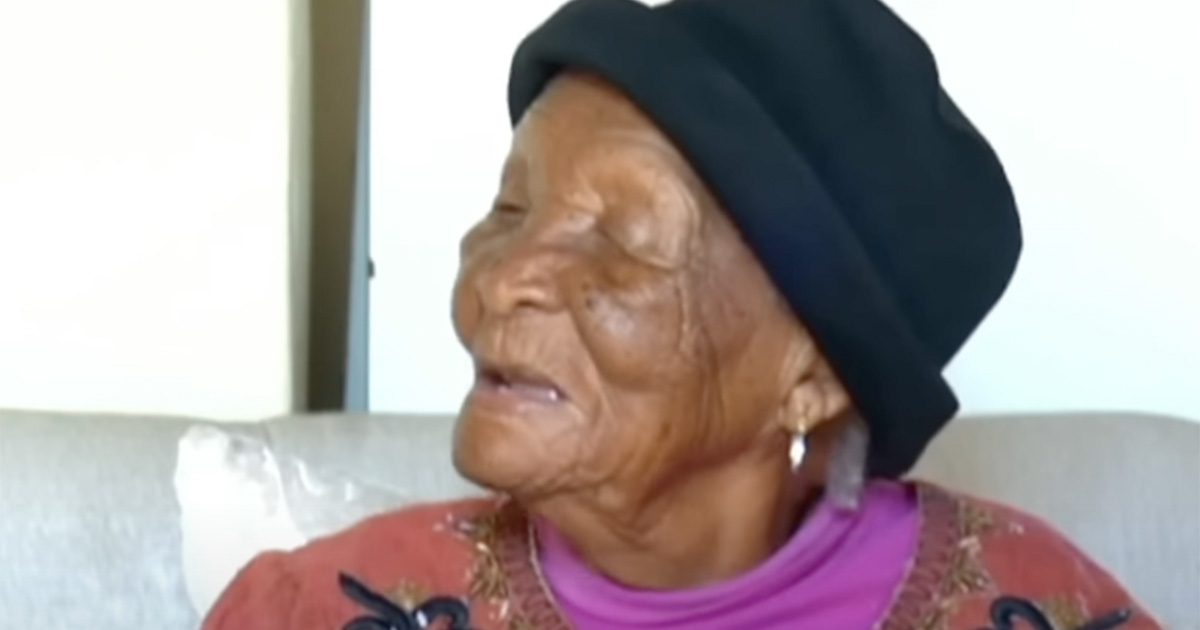 A woman believed to be the world's oldest person has died in South Africa at the age of 128 having lived through three different centuries.
Mother-of-seven Johanna Mazibuko, died in her Jouberton, North West Province, home.
She had ID documents that prove she was born on May 11,1894, and grew up on a maize farm but never went to school and could not read or write.
Speaking to News24 her caregiver and daughter-in-law Thandiwe Wesinyana, said Mazibuko may have died from a stroke.
Mazibuko told the publication on her 128th birthday:
"I am amazed at why I am still here after so many years. Why am I still here? People around me have been dying.

"When will I die? What's the point of being alive? The world has tired me because I am just sitting here doing nothing."
Mazibuko will be buried on Saturday in Jouberton, Klerksdorp
She was one of 12 sibilings of which three younger ones are still alive.
Illiterate, she told News24:
"We lived so well on the farms.There were no problems then. I cant remember my childhood well but I do remember a locust infestation.

"There were ones we could catch and eat. It was like you are eating meat. We would just fry them and eat them like that just on their own.

"I grew up healthy eating mostly fresh milk and wild spinach. Now I eat modern food. I am used to it but I miss the food I grew up on."
She married an older widower Stawana Mazibuko but could not remember when, but said his first wife had died and he owned cows and she would make butter.
Johanna said: "He made sure I did not want for anything".
They had seven children, two of whom are still alive; and over 50 grandchildren and great-grandchildren.
Johanna passed away at home on March 3 and would have been 129 in May.
Caregiver Thandiwe said she took her into hospital on February 14 where she was treated for a stroke, and was discharged on February 28.
Thandiwe told News24:
"We loved to pray together and spent most of our days drinking tea and talking. I don't know who I'm going to have fun with anymore.

"A wound has opened, my heart is sore, and I am shattered. The community is saddened. We've all lost a mother."
To use any of the text or photos, please contact Jamie Pyatt News Ltd.
WATCH interview with Johanna Mazibuk after she turned 128