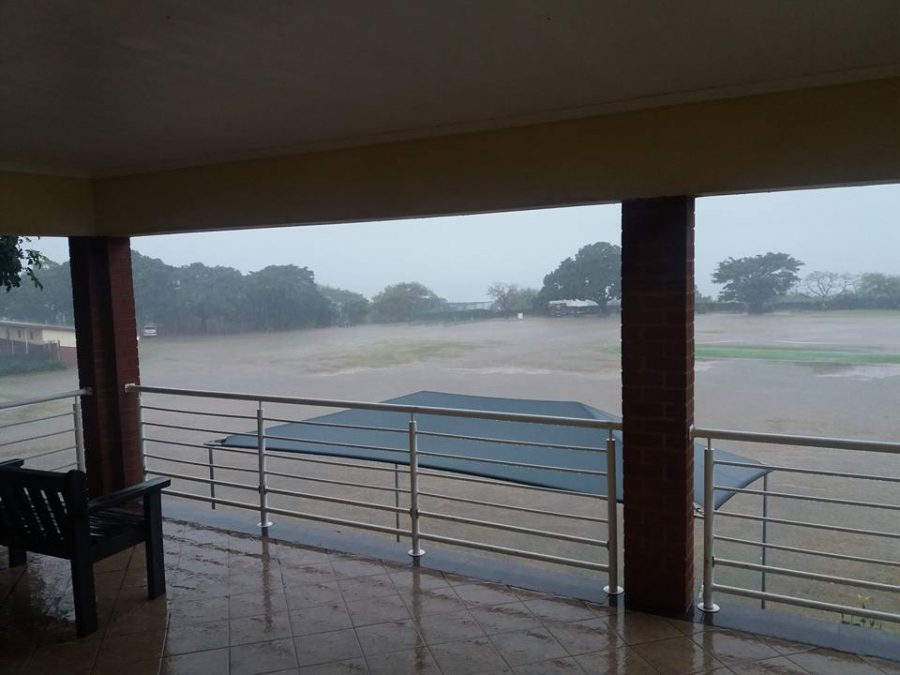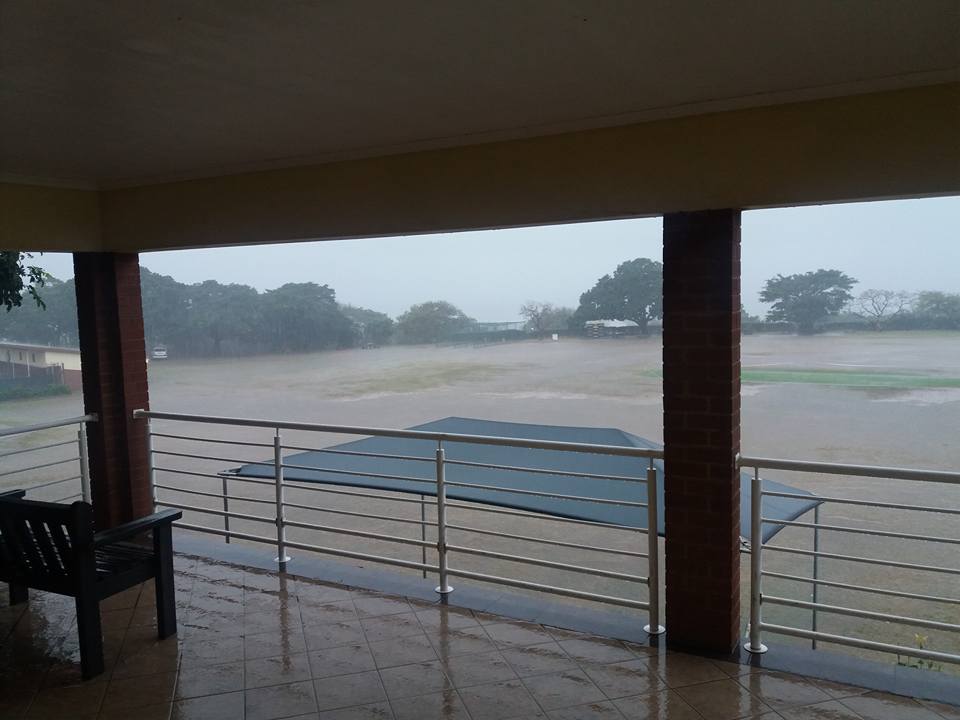 Drought-Stricken Durban Experiences Heavy Downpour
DURBAN – Photos are flooding social media as a heavy downpour has hit Durban, KwaZulu-Natal. The drought-stricken province has been turned into a flooded wasteland in many areas. Local resident Jean-Marc Tostee uploaded three photos and said: "I have never seen such a dark heavy rain cloud sit so low over Durban in the 22 years we've […]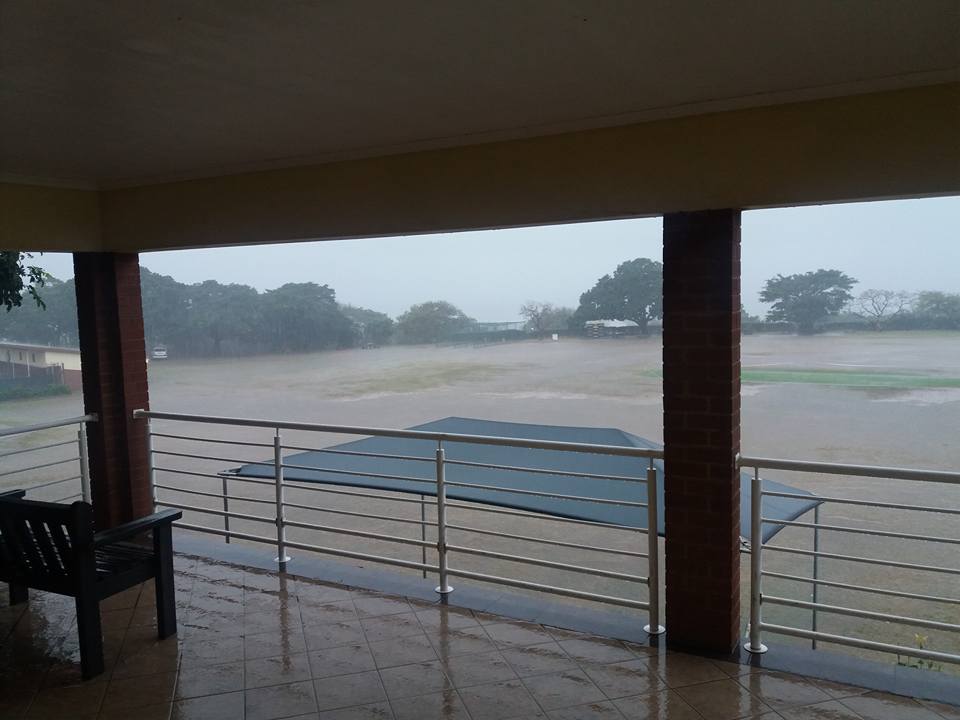 DURBAN – Photos are flooding social media as a heavy downpour has hit Durban, KwaZulu-Natal. The drought-stricken province has been turned into a flooded wasteland in many areas.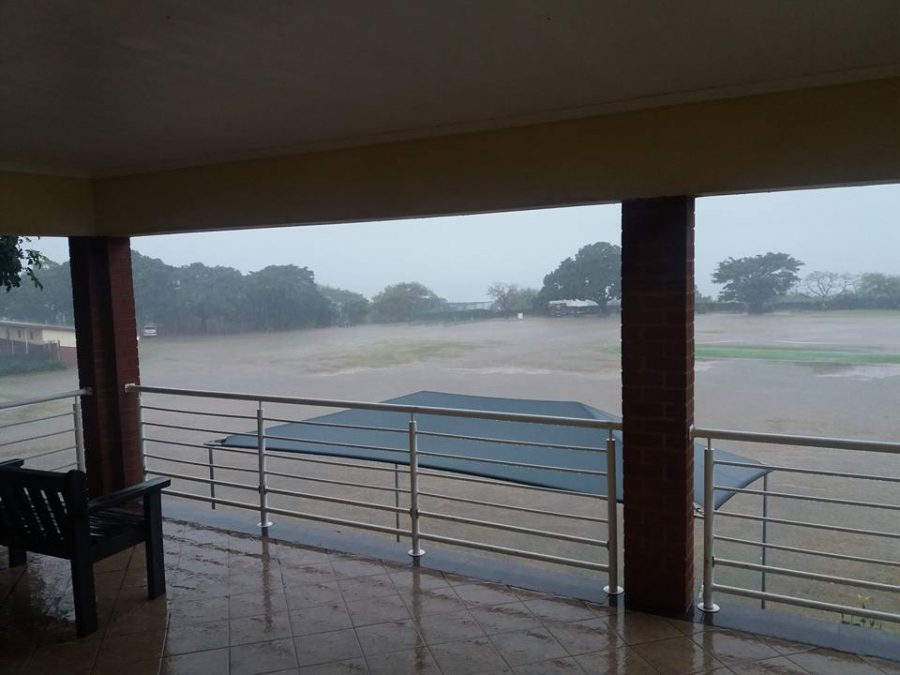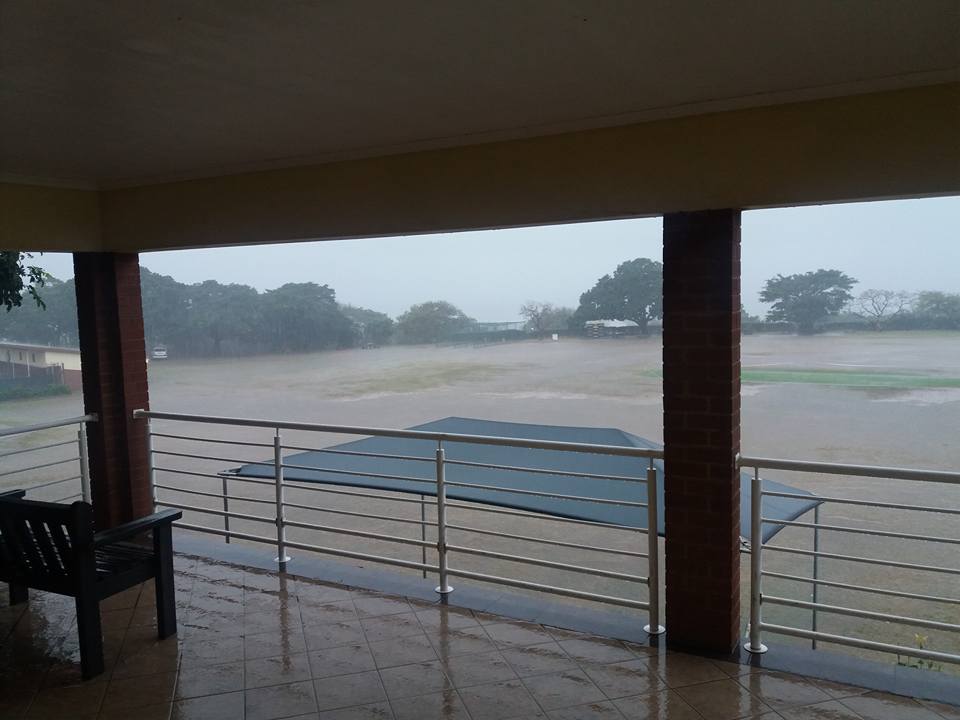 Local resident Jean-Marc Tostee uploaded three photos and said: "I have never seen such a dark heavy rain cloud sit so low over Durban in the 22 years we've been in this house… the rain has been pouring down in buckets for hours now and through the sliver of bright light you can see how wild the ocean is… with the East swell driving this extreme tropical storm weather pattern in to land.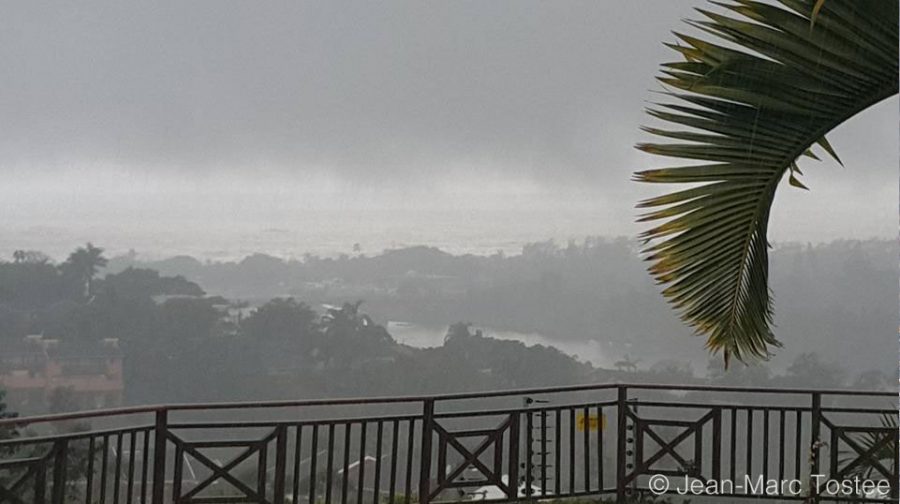 "This cyclonic weather only usually hits in mid February summer season, not mid-winter July almost August? It's gone crazy… Flood time!!"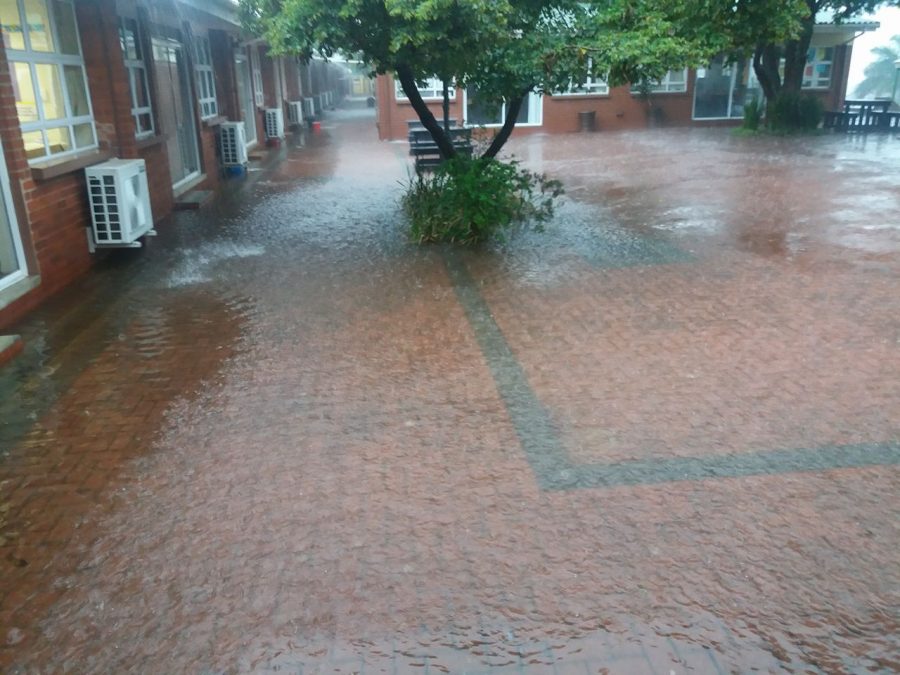 Teacher Andrea Watson in Durban North uploaded photos showing the view from her Virginia Prep art room.
"The field looks like a lake, and it's getting worse!" she said.
Residents up the North Coast in Umhlali reported similar conditions with major power outages.
Although KwaZulu-Natal has been praying for rain, it has come too quickly. Too much and too fast.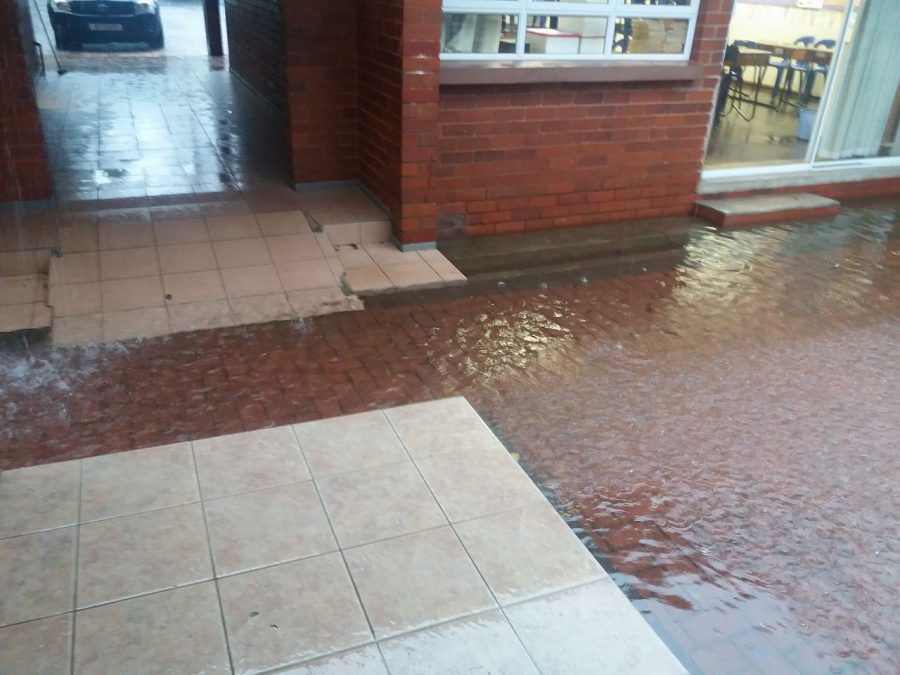 Jean-Marc said: "There's already far too much to save in JoJo drums, pools are overflowing, tanks are overflowing and the storm water drains in the road are overflowing too… it's too much water too fast for the drainage system to handle."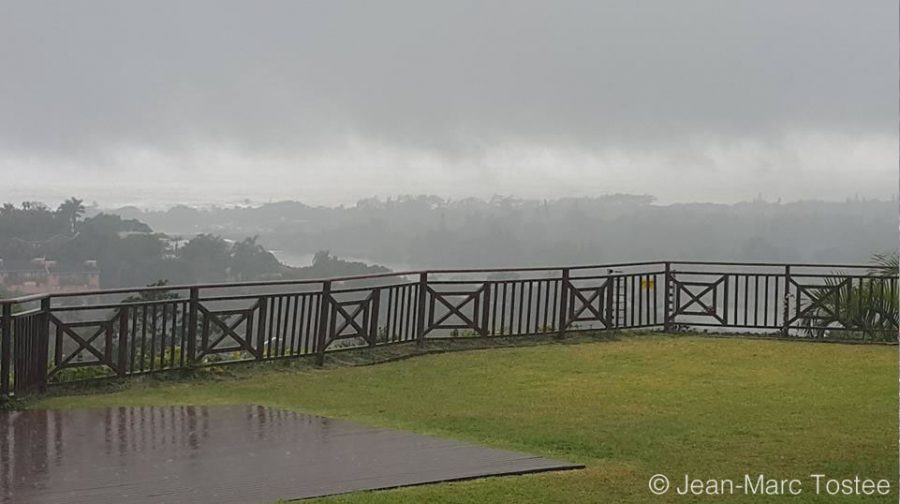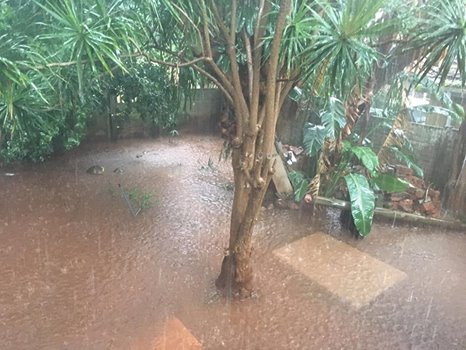 Planes due to land at King Shaka Airport in Durban have been diverted to Johannesburg. One passenger, Paul Izzard, who did land at King Shaka reported having circled for an hour and that "our plane from Cape Town nearly landed upside down!"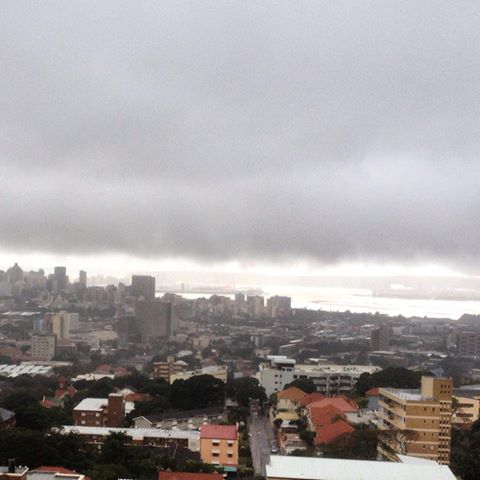 Durban has been so severely affected by the drought that on Friday "Water Shedding" – limiting water supply during night-time hours – was implemented by the EThekwini Municipality to conserve water. According to weather predictions just last week, only minimal rainfall was expected in the next few months.
Watch Video: Flooded road in Durban North
Watch more videos and see more pictures of the SNOW, TORNADO and FLOODS in South Africa yesterday, 25 July 2016.