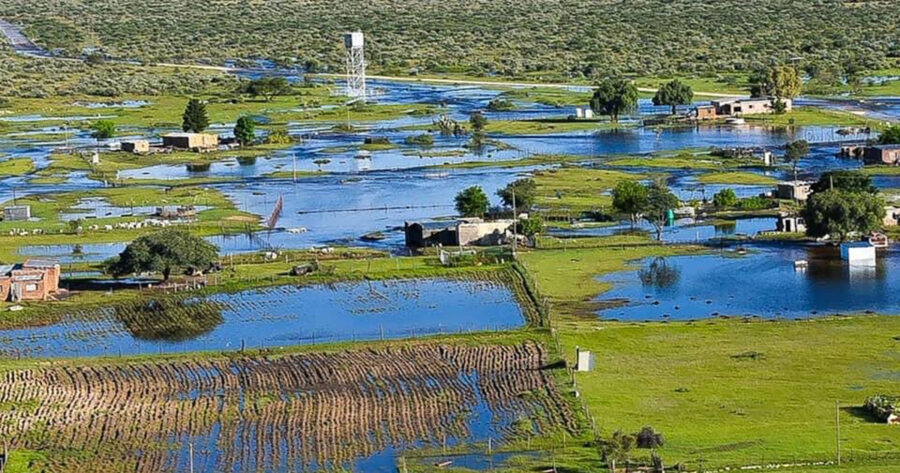 SANDF Distributes Food to Villages Cut Off by Heavy Rains, and WATCH Road Collapse
Incredible scenes have been witnessed in South Africa over the weekend, as parts of the country are still being battered by the heavy rains set off by ex-Tropical Cyclone Eloise. Roads disappeared in Mpumalanga (see video below), and in the Northern Cape, Premier Dr Zamani Saul helped the South African National Defence Force (SANDF) distribute […]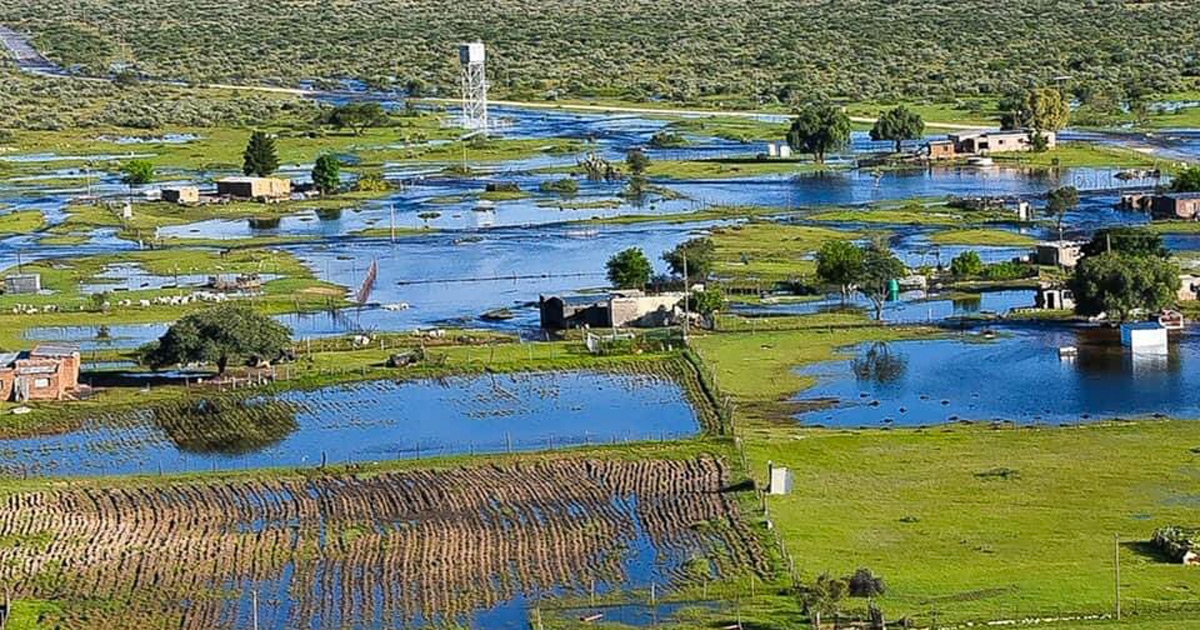 Incredible scenes have been witnessed in South Africa over the weekend, as parts of the country are still being battered by the heavy rains set off by ex-Tropical Cyclone Eloise. Roads disappeared in Mpumalanga (see video below), and in the Northern Cape, Premier Dr Zamani Saul helped the South African National Defence Force (SANDF) distribute essential Disaster Relief to villagers who've been completely cut off by the rains.
Dr Saul revealed the worst affected area has been John Taolo Gaetsewe District. The Premier tweeted on Sunday: "We are on the ground distributing food parcels to these affected areas with the help of SANDF." He also confirmed that plans are being finalised to restore the damaged roads.
WATCH Bridge collapses dramatically in Mpumalanga
In Mpumalanga, where at least 10 people drowned last week because of the natural disaster, storm water yesterday continued to upturn trees, turned a gravel road into a stream and collapsed a bridge in Tekwane South, near Nelspruit. See video below:
This is Nelspruit don't ask me about the dude inside nami I Don't know 😂😂😂 pic.twitter.com/V1pTg8rSK5

— mhana Nhloni na Nsika 🌼 (@Nyikola_mcob) February 6, 2021
[ALERT 🚨:] Storm water has collapsed a bridge in Tekwane South on the D2296 Road. Motorists are advised to use @TRACN4route to access Kanyamazane due to the sinkhole until further notice. pic.twitter.com/HAWe254Rcq

— Mpumalanga Mirror (@MPMirror) February 6, 2021
WATCH | A gravel road in Mataffin has turned into a stream due to the heavy rainfall. Residents are advised to exercise caution. #mpmirroronline #ReflectingTheTruth

🎥: Lindiwe Masiye pic.twitter.com/4cGWVLv8bp

— Mpumalanga Mirror (@MPMirror) February 6, 2021
On Thursday, Mpumalanga Premier Refilwe Mtshweni-Tsipane, conveyed her condolences to the families of the victims who were swept away by flooded rivers, and said that the Department of Co-operative Governance and Traditional Affairs remains on high alert.
The provincial Disaster Management Centre has provided temporary shelter and relief material, such as tarpaulins, mattresses and food parcels across the province.
The North West province also suffered during  the week with torrential rains flooding roads. Disaster Management teams were dispatched to affected areas, particularly Tygerkloof and Brussels.
The heavy rainfall has also brought much-needed water to some areas that had suffered devastating drought for years, with dams overflowing and tourists lining up to visit the beautiful Augrabies Falls in the Northern Cape, for instance, which is flowing spectacularly again.